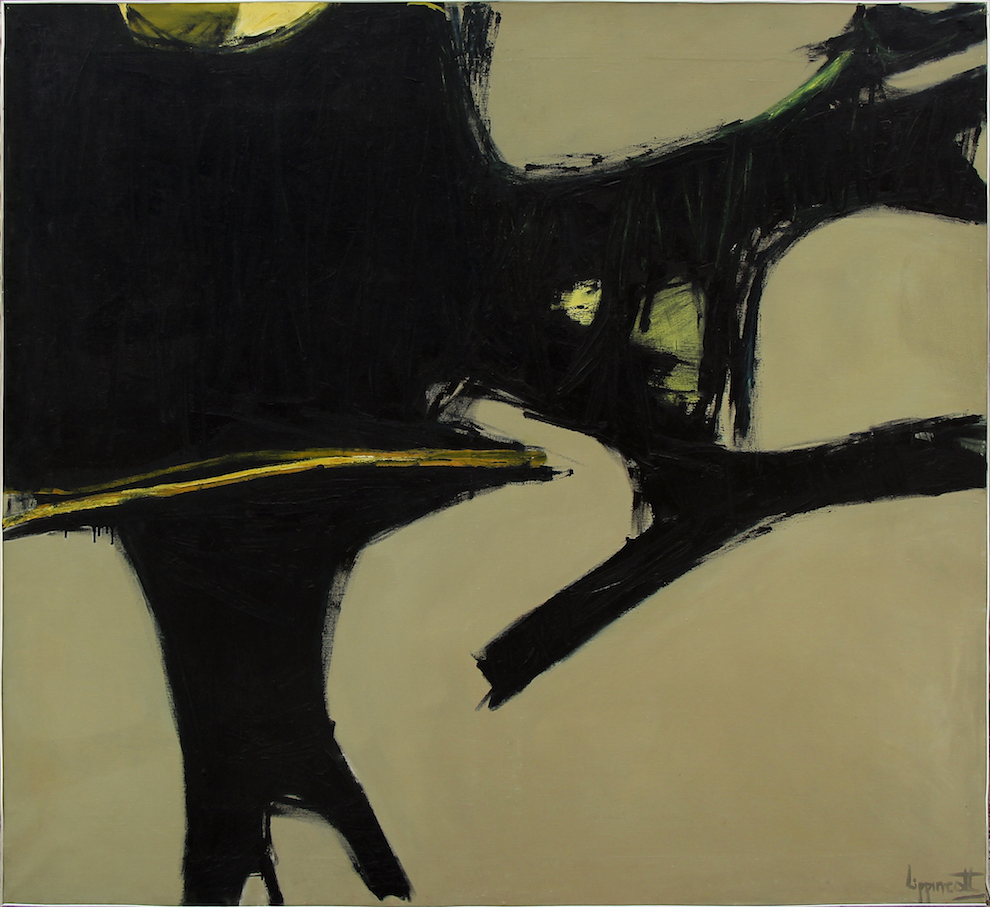 23 Nov

Janet Lippincott: A 70-Year Retrospective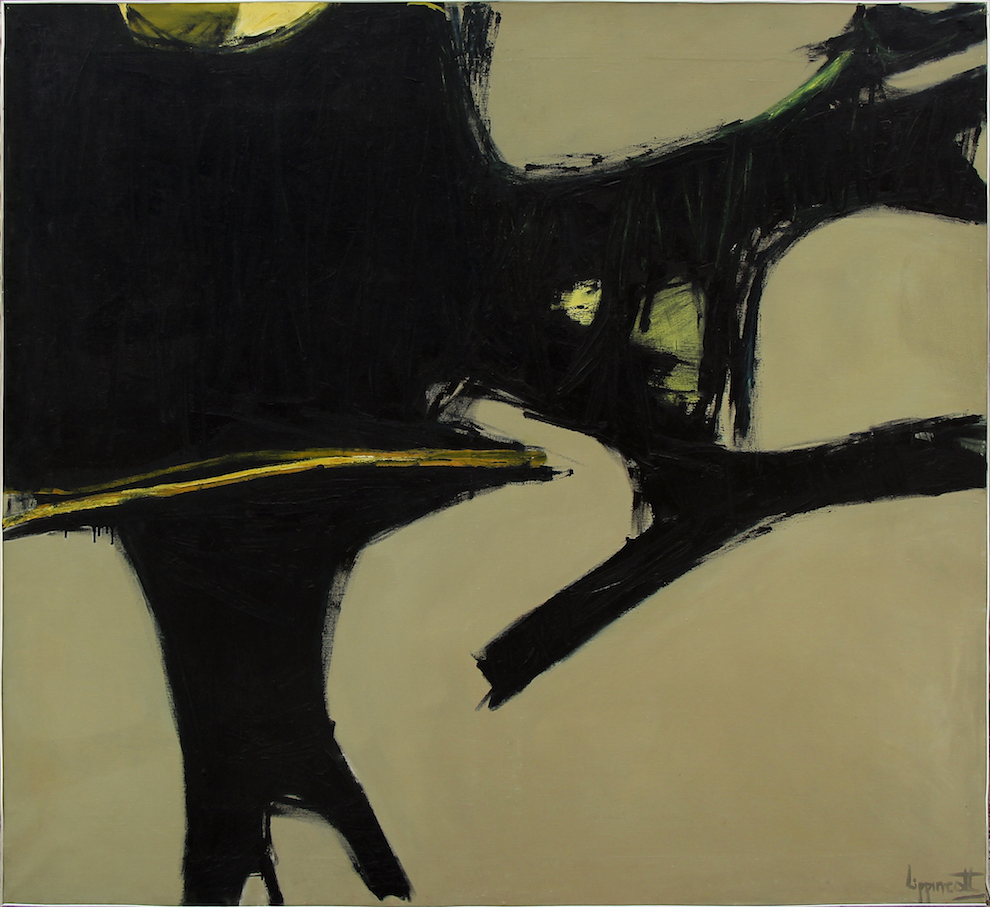 "No one was doing modern painting, and here I came with my screwball ideas and shook everybody up," Janet Lippincott (1918-2007) told the Albuquerque Journal in 1971. She was just starting one of the most triumphant decades of her career, with exhibitions across the nation and a growing array of prestigious awards. Still, the pioneer of Southwest Modernism never lost the rebellious spirit that pulled her through a decades-long battle for greatness. Matthews Gallery is pleased to present Janet Lippincott: A 70-Year Retrospective, an unprecedented exhibition featuring over 100 artworks that span more than seven decades of her career. Sketchbooks, a scrapbook and other personal artifacts will appear in the show, along with a series of rare photographs that capture Lippincott's fiery passion. The show opens Friday, December 2 from 5-7 pm and runs through December 30.
"Janet Lippincott's life had many remarkable turning points, where she chose difficult paths and stuck with them," says Matthews Gallery owner Lawrence Matthews. "This exhibition represents diverse phases of her artistry, but all of her work is marked with bold, decisive strokes that are unmistakable." Lippincott was born in Brooklyn, New York to a wealthy family. At 15 years old, she enrolled at the Art Students League of New York. "I didn't like to be told what to do," she later recounted to a longtime art dealer. "So I quit that and I went off to war."
Lippincott had spent part of her childhood in Paris, where she encountered the artwork of Pablo Picasso, Henri Matisse and other early modernists. Her affection for the city and its art history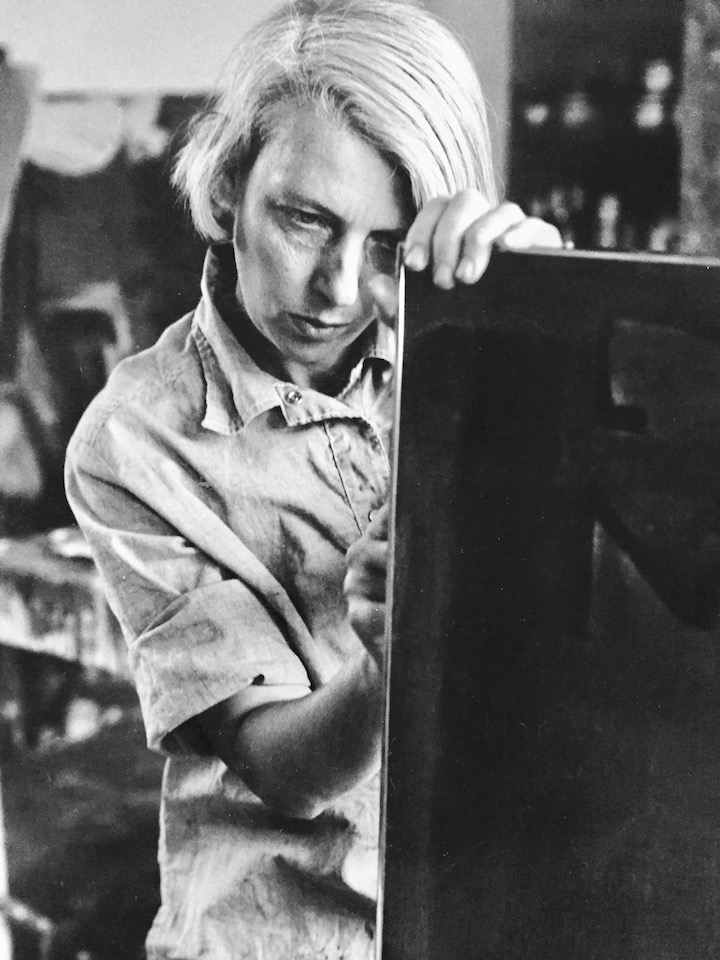 surely informed her decision to join the Women's Army Corps during World War II. She worked as a staff member of General Eisenhower, and once put General Patton in his place when he barged into Ike's office. During the German bombings of London from 1941-2, she broke her back when a building collapsed. "She quite literally rose from the ashes of the war," says Matthews. "It didn't break her bravery or optimism, and her next act was to conquer the American West."
In 1949, Lippincott traveled to Taos to study under modernist painter Emil Bisttram. The founder of the Transcendental Painting Group initially discouraged her from pursuing an art career, but she continued her studies in Colorado Springs and took a job at the San Francisco Art Institute. She moved back to New Mexico in 1954, settling in Santa Fe and building a home and studio on Upper Canyon Road. She exhibited at the legendary Jamison Gallery, made lithographs at the Tamarind Institute, and experimented with sculpture at Shidoni Foundry. "She's known as an abstract expressionist, but visitors to the show will be surprised by her range," says Matthews. "She could certainly match the wild energy of Jackson Pollock or Joan Mitchell, but she also made soft, nature-inspired abstractions and exquisite figurative works." No matter the medium, Lippincott considered New Mexico artwork "rather superior" to the expressions of other art centers, according to the Albuquerque Journal piece. "We are dependent on ourselves here," she said. "We're not caught up in the New York school of paintings." Matthews Gallery represents the estate of Janet Lippincott.