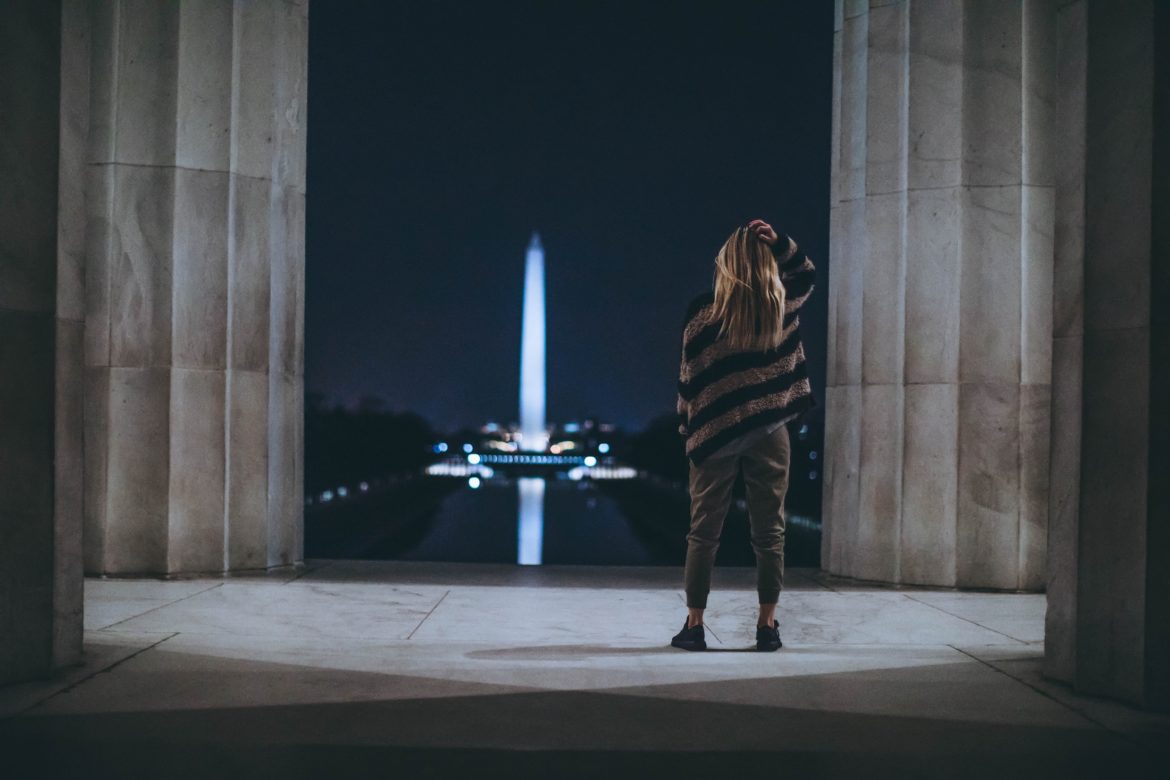 14 Dec

Meow Wolf To Create Huge Exhibition In Washington D.C.
Meow Wolf D.C. will be the next permanent installation from the growing arts and entertainment start-up, the result of a partnership with the Cafritz Foundation that's set to open in 2022.
Meow Wolf rocketed into 2018 with back-to-back January announcements of huge new permanent installations in Denver and Las Vegas. Now the booming arts startup bookends a phenomenal orbit around the sun with news of a major permanent installation coming to the nation's capital: Washington, D.C.
The project is the result of a partnership with the Cafritz Foundation and will be a three-level, 75,000 square foot structure located in the Fort Totten community. The exhibition will feature a new immersive narrative with uniquely interactive art experiences. Meow Wolf will reveal more details about plans for D.C. in 2019.
Grand opening will be in 2022.
"Washington, D.C. is an international cultural powerhouse and an ideal setting for the evolving Meow Wolf story universe that began with House Of Eternal Return," said CEO Vince Kadlubek. "Our intergalactic, transmedia story is rooted in a community of underdogs who overcome 'The Powers That Be,' and we will have something really special for all the fellow underdogs who seek a transformative experience when we unveil the D.C. chapter."
Meow Wolf credits the Cafritz Foundation for taking that chapter from possibility to reality.
"One of the chief reasons we committed to Washington, D.C. is the quality of our partnership with the Cafritz Foundation," said Kadlubek. "We are very honored to work with this world-class developer and foundation in a project that will focus so strongly on positive community impact."
The Morris and Gwendolyn Cafritz Foundation is the largest private, independent, local foundation dedicated exclusively to the Washington, D.C. metropolitan area. The Foundation is the legacy of Morris Cafritz—one of Washington's leading commercial and residential builders from the early 1920's to the mid-60's—and is committed to improve the quality of life for residents of the area. Since 1970, the foundation has granted awards totaling more than $447 million. In just the last ten years, $185 million has been awarded to more than 961 organizations in Community Services, Arts & Humanities, Education, Health and the Environment.
"We are excited to announce this new partnership with Meow Wolf," said Jane Cafritz of the Morris and Gwendolyn Cafritz Foundation. "Meow Wolf has grown beyond the innovative DIY art collective to a nationally renowned, immersive art experience. This opportunity will be an important addition to Washington, DC and the Northeast DC. As a team that has been involved in the arts for decades, we are thrilled to see that the future of the art experience will be coming to the Nation's capital."
A Bigger Story For A Better Time
As a blue wave rolls to Washington, a Meow Wolf wave grows in all directions. House Of Eternal Return was recently named the #4 Best Experience In The World and the just-released feature documentary Meow Wolf: Origin Story received sold out shows and glowing reviews from coast to coast. The group challenges a wide variety of paradigms as it invents a whole new form of storytelling, pays artists commensurate with our culture's high-demand for art, gives generously throughout community, and always goes maximal. Meow Wolf makes discoverers of the half million guests who visit Santa Fe every year and gives them each the agency to access the unknown.
Because the group's vision and energy accept no bounds, Meow Wolf presents imaginative, unique creation all the time:
January
Huge new permanent installations announced in Denver and Las Vegas
February
House Of Eternal Return expands with new portal, rooms, artwork, David Loughridge Learning Center programs and free art supplies for young and disabled people, and Float Café
March
Premiere of film, virtual reality experience and epic party wins Spirit Of SXSW Award at SXSW
April
Launch of Score Wars with the Galaga World Championship makes headlines around the globe
May
Mikey Rae's Talent Show animation and art series premieres, benefits Humane Shelter
June
Passportals series opens with free, live talent all summer throughout House Of Eternal Return
July
House Of Eternal Return celebrates one millionth guest in only two years of operation
August
Debut of experiential music festival Taos Vortex and first talent management recording artist release: Carlos Medina: El Cantador
September
World's first artist-driven dark ride Kaleidoscape announced for April 2019, Audio Tours debut, Anomaly Tracker app released, DIY Fund expanded, Educator Appreciation Program launched
October
Stunning new AR/VR and fabrication work The Navigator premieres to rave reviews at Magic L.E.A.P. Conference, House Of Halloween opens for third year in Santa Fe
November
Meow Wolf: Origin Story feature documentary premieres in 700 theaters throughout 50 states to stellar reviews, streaming version opens new online Meow Wolf Entertainment portal
December
75,000 square foot new permanent installation announced in Washington, D.C.
More major location announcements are expected in 2019, but Meow Wolf is especially thrilled and humbled to be welcomed to the world-renowned city on the Potomac.
"As with all our immersive experience projects, the exhibition in D.C. will be family-friendly and accessible to local residents as well as the many tourists and VIP's who visit our nation's capital from around the world," said Kadlubek. "Audiences should expect dazzling, inspired and wild experiences totally unlike anything they have ever known before."
For more Meow Wolf → meowwolf.com.