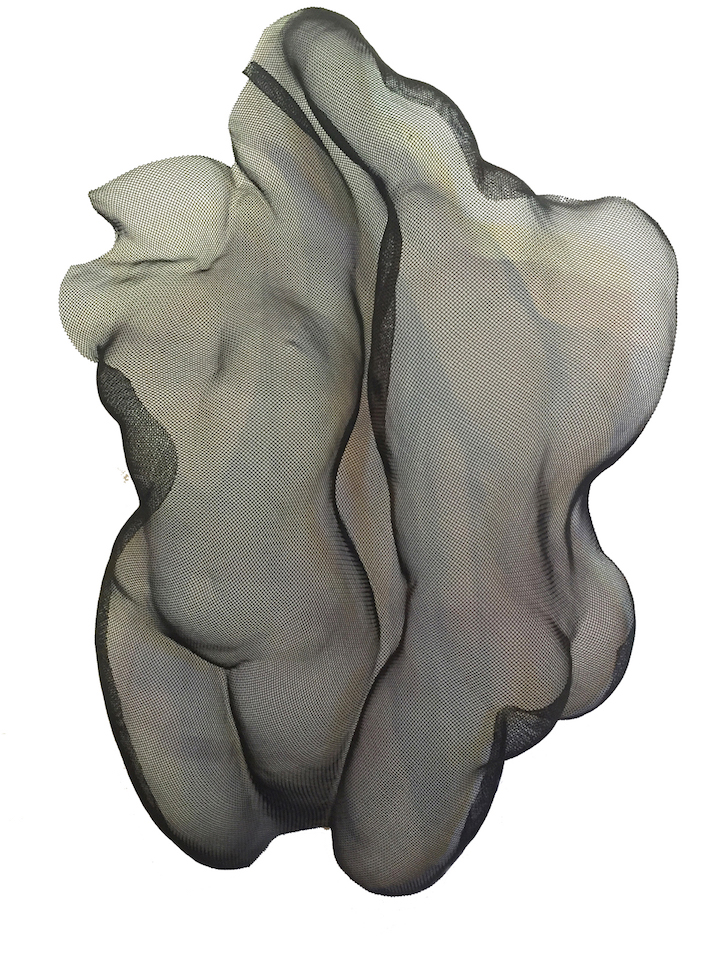 28 Apr

Sculptor Eric Boyer and Painter Carlos Ramírez at Hunter Kirkland in May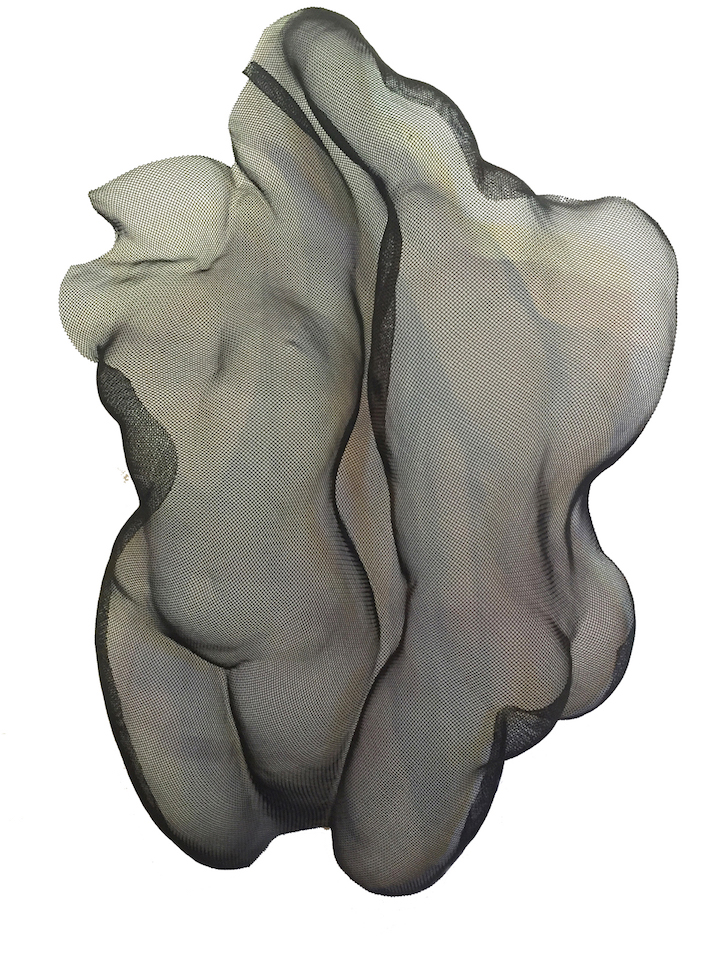 Nature's inherent perfection finds expression in the works of sculptor Eric Boyer and painter Carlos Ramírez, and their new show at Hunter Kirkland Contemporary in Santa, Fe, New Mexico, highlights the different ways both artists approach their mediums.
Boyer brings us sensual, evocative forms crafted in steel wire mesh, treating the industrial material like a fabric that he drapes, folds, and bends into unexpected shapes. His torsos, reminiscent of classical Greco-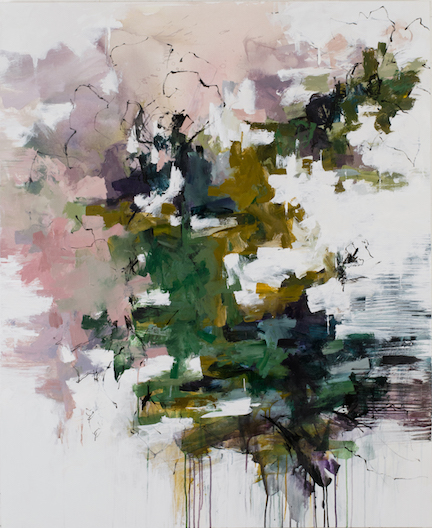 Roman statues, are at once idealized and realistic, their contours as perfectly proportioned as what you might find in an anatomy textbook. He manipulates the negative space to imbue them with a life force that takes them out of the realm of sculpture and into a world where airiness and solidity seem to merge. As the light changes throughout the course of a day, the sculptures appear to shift and undulate, the shadows they cast becoming as three-dimensional as the sculptures themselves.
"Wire mesh is a quirky medium, and my sculptures evolve in that place of serendipity, usually becoming something quite different from what I had originally imagined." Boyer says.
In Ramírez's world of tropical intensity, abstracted features of the natural world—trees, flowers, pebbles, grass—produce a riot of color that's tempered by his judicious use of lines, white space, proportion and relationships among the shapes. These "gardens" of color and energy are not intended to be literal representations. The artist seeks to express the moods and color palettes of the outdoors in ways that bring them inside and blur the distinction between indoors and out.
A recent transplant to Santa Fe, Ramírez, who is also a fashion designer, was born in Cuba and raised in Miami. "Color is part of my DNA," he says. "My work is a blend of both the fashion world and the art world—fashion for its color and attitude, with shapes, rhythm, and scale borrowed from nature."
The show opens on May 19, with an Opening Reception on the following Friday, May 26th, from 5 – 7 pm. Located at 200-B Canyon Road in Santa Fe.