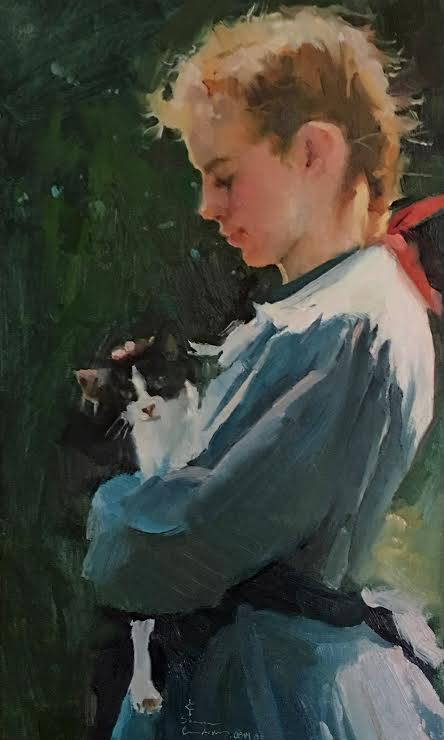 21 Aug

Sorrel Sky Gallery Hosts the Oil Painters of America 2019 Western Regional Juried Exhibition
Oil Painters of America to hold the 2019 Western Regional Juried Exhibition of Traditional Oils at Sorrel Sky Gallery, Santa Fe
Sorrel Sky Gallery is hosting the Oil Painters of America 2019 Western Regional Juried Exhibition of Traditional Oils. Opening reception and award ceremony will be held for artists, art lovers, collectors and the public from 5:00-7:00 pm on November 1, 2019, at the gallery's downtown location, 125 W Palace Ave. Awards will be announced at 6:30 pm. An exhibition and sale of works by both award winners and all other participants will continue through November 30, 2019.
Oil Painters of America (OPA) was founded in 1991 and now boasts over 3,600 members from across North America. The 2019 Western Regional Exhibition of the OPA features artists from Alaska to Arizona, Saskatchewan to Hawaii, British Columbia to all of Mexico. The goal of the OPA is to assemble the finest display of representational oil paintings. The focus in the jurying process is to select paintings that show the highest quality in draftsmanship, color, and composition, emphasizing a diversity in representational style and subject matter. (Attached image to be shown in this year's exhibit by Nancy Crookston OPA Master Signature Member, "Best Mouser in Six Counties," oil on linen on panel, 20×10)
Over the years, OPA's exhibitions have garnered a reputation for being one of the premier art shows in the country, receiving over 1,200 submissions for consideration. Of those entries, approximately 100 artists will be selected to be part of this exhibition. Total awards will be approximately $11,500 in cash and merchandise. Nationally recognized OPA artist Kathryn Stats will serve as the Juror of Awards. Kathryn's own work reflects her desire to stay curious and explore new locations. "I try not to get too comfortable working in a particular size or subject matter because I feel that comfort leads to staleness.  For this reason, I'm always looking for fresh territory."
Shanan Campbell, owner of Sorrel Sky Gallery, talked about hosting the OPA Western Regional Exhibition. "Artists have been creating oil paintings for centuries, across cultures worldwide. Seeing this medium continue to thrive and gain attention is a real joy. We're privileged to support this enduring form of artistic expression by hosting this event, and with the many oil painters that the gallery represents."
Sorrel Sky Gallery's visionary approach to Western art allows new and experienced art enthusiasts the opportunity to select from a distinctive collection of contemporary and traditional fine art and jewelry. Founded in Durango, CO in 2002, Sorrel Sky Gallery opened its second location in Santa Fe, NM in 2014. Representing several acclaimed and renowned painters, sculptors and jewelers, including Kevin Red Star, Star Liana York, and former U.S. Senator Ben Nighthorse, among others.