25 May

The Autry Presents Play!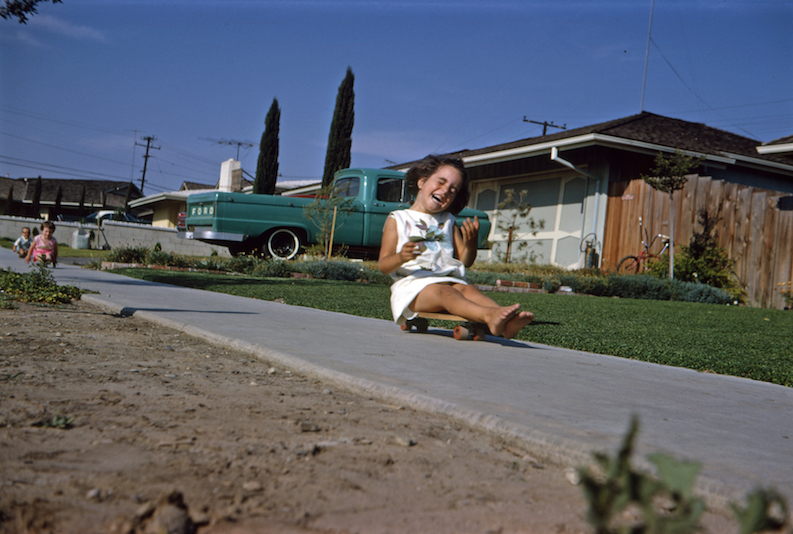 A Look at Play as an Experience Shared by Children in the American West Across Cultures, Places and Times
From hula hooping in the backyard to arranging digital tiles in a classic video game, the experience of play creates a common connection across cultures, time, and space. Through historic and contemporary objects, interactive environments, and hands-on fun, the Autry's new Play! exhibition reveals the many ways children have played, the social values toys reveal, and how the American West has inspired imagination. Opening on Father's Day, June 18, 2017, the exhibition launches a "Summer of Play!" for Autry visitors of all ages, including playground games, movies on the Autry Lawn, LEGO® days, and drop-in family activities.

Drawing on more than 200 objects from the Autry's diverse collections, Play! highlights the universal aspects of play while emphasizing the changing concepts of childhood and the social meanings of toys from the nineteenth through the twenty-first centuries. The exhibition also looks at the role of twentieth-century Western toy companies and designers such as Mattel, Wham-O, and Disney, and how they have influenced the ways we play. Organized in four thematic sections—Go Outside!, Learning to Be a Grown-up, Make Believe, and Game Changer—Play! offers kids and adults immersive opportunities to engage and play. The exhibition will extend into the Autry's outdoor spaces, including the museum entrance and the Autry Lawn.
"The Play! exhibition draws on the breadth and diversity of our Autry collections to tell universal stories of children in the American West. This exhibition captures the curiosity and whimsy that are alive when children play," said W. Richard West, Jr., the Autry's president and CEO. "We are delighted to introduce a space that encourages our visitors to learn with one another, be reminded of their own experiences, and have fun while creating new memories with friends and family."
Play! is curated by Carolyn Brucken, the Autry's Curator of Western Women's History. "Many favorite children's stories include a portal that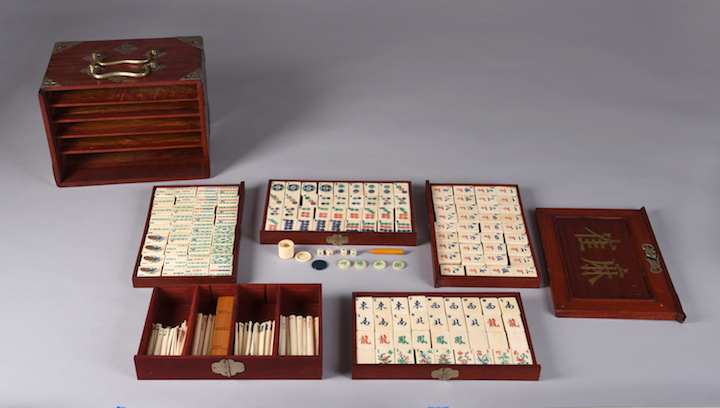 invites and entices us into a secret world just beyond the everyday, whether it is the wardrobe to Narnia or the brick wall of Diagon Alley," said Brucken. "We believe that when people cross the threshold into the exhibition, they will enter a transformational portal into an imaginative and surprising world."
Go Outside!
Outdoor play offers a world of freedom, secret spaces, and imagination. It is where children develop physical strength and coordination while connecting with the natural environment. In the twentieth century, children adopted and invented games for the new urban and suburban environments of backyards, playgrounds, and residential streets. Displays whimsically juxtapose bicycles, skateboards, hoop games, and ball games with many other examples of outdoor games. Go Outside! playfully evokes these outdoor spaces with clouds, kites, and a tree swing. The section highlights the roles of pets in children's lives, exploring how animals can serve as partners in play, work, and imagination. A reading cave features children's picture books and over-sized stuffed animals. Go Outside! is complemented by activities beyond the gallery walls, such as four square, tether ball, and hopscotch.
Learning to be a Grown Up
Children's play often mimics adult responsibilities, a source of fascination for kids. Through toys and games, adults also impart morals, teach skills and strategy, and transfer cultural knowledge and identity to children. Toys such as tea sets, play stoves, Red Ryder air rifles, and tin soldiers reflect attitudes about adult gender and social roles, setting different expectations for how boys and girls should play. Within this section the gallery has been transformed into a playhouse, encouraging adults and children to step inside and inhabit a living space. Outside the playhouse, the exhibition highlights the Autry's doll collection, from Native American dolls representing life in miniature to dolls made in Los Angeles in the 1960s and 1970s by the African American–owned Shindana Toy Company. Visitors can see 1940s Erector Sets in action, build their own LEGO models, and view educational toys and games from different eras, such as Milton Bradley's Candyland, a board game created in 1948 by San Diego schoolteacher Eleanor Abbott.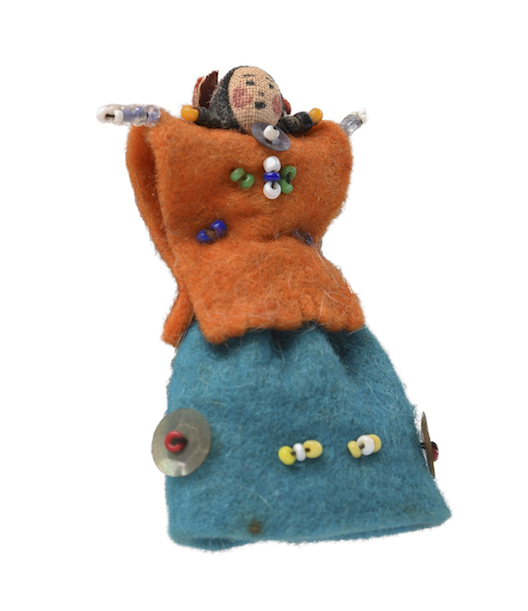 Make Believe
Toys bring us into our favorite stories. By the second half of the twentieth century, fantasy and character toys dominated kids' play as toymakers took advantage of new media to market directly to children. A media wall greets visitors to the section, displaying a selection of famous commercials and significant moments in advertising directly to children. Make Believe explores how television Westerns created an early market for novelty toys that were linked to shows, and highlights the ways in which toys reflect the beliefs and stereotypes of their time, including inaccurate portrayals of Native Americans. Cased objects take a look at Disney and Mattel, two companies that positioned California as a center for the toy industry. Visitors will be able to view iconic toys, from a 1930 Mickey doll, the first licensed Disney toy, to Mattel's 1959 Barbie. Encouraging a world of imagination and fantasy, a raised stage allows visitors to act out a story with the background, costumes, and characters of their choice.
Game Changer
Until Magnavox and Atari launched the first home video game consoles in the early 1970s, students and scientists played video games on large mainframe computers. Today, video games are pervasive and dominant in the world of play. As technologies improved, so did the storytelling and artistic elements of the games. Designers experimented with role-playing, simulation, and first-person-point-of-view games, all referencing traditional modes of play. With the success of the Nintendo Game Boy, a handheld electronic game launched in 1989, video games could be played anywhere. Providing opportunities to play classic games such as Super Mario Brothers and contemporary games, this section shows both how video games have evolved over time and how they share characteristics with traditional games.
Public Programs and Events
The exhibition launches a Summer of Play! at the Autry. From June 20 to July 28, visitors can enjoy drop-in activities such as four square, hula hoops, indoor games, themed scavenger hunts, and interactive dress-up stations. Special events include a July 15 outdoor screening of The Sandlot (1993) on the Autry Lawn, presented in partnership with Eat|See|Hear. The fun continues with an American Girl day in August, a LEGO® derby in September, and fall family movie nights. Details will be available at TheAutry.org/Events.
About the Autry Museum of the American West
The Autry is a museum dedicated to exploring and sharing the stories, experiences, and perceptions of the diverse peoples of the American West, connecting the past to the present to inspire our shared future. The museum presents a wide range of exhibitions and public programs—including lectures, film, theatre, festivals, family events, and music—and performs scholarship, research, and educational outreach. The Autry's collection of more than 500,000 pieces of art and artifacts includes the Southwest Museum of the American Indian Collection, one of the largest and most significant in the United States.
Museum admission is $14 for adults, $10 for students and seniors 60+, $6 for children ages 3–12, and free for Autry members, veterans, and children age 2 and under. Admission is free on the second Tuesday of every month.