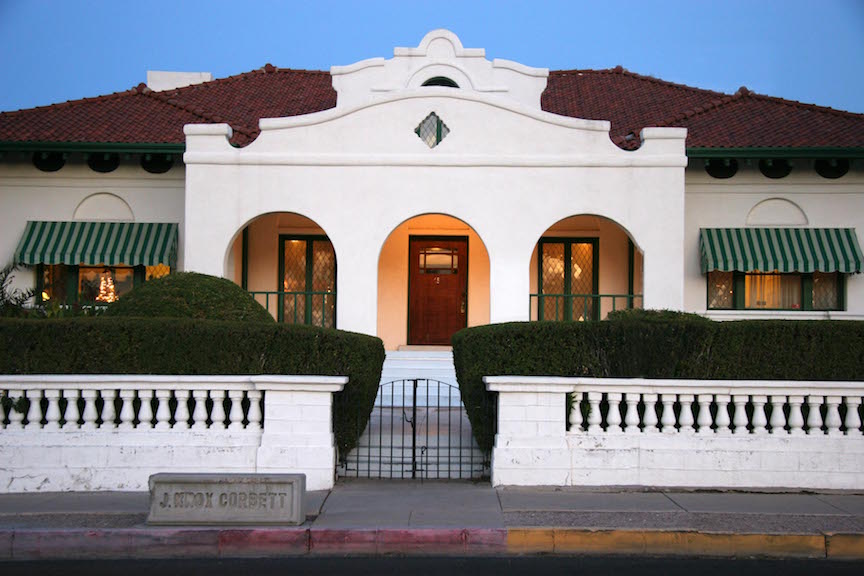 18 Jul

The Corbett House: A Historic Tucson Home and the Tucson Museum of Art (July 26 – Aug. 26, 2016)

The Tucson Museum of Art (TMA) presents a month-long celebration of the J. Knox Corbett House, a local treasure of Mission Revival style architecture and design built in 1907 and a significant part of the TMA and Historic Block.

Special programs during the Corbett House Days include daily tours of the Corbett House during museum hours, a free first Thursday twilight evening tour August 4 with live music on the Corbett porch, and a closing dinner August 26 to raise money for restoring the museum's historic properties.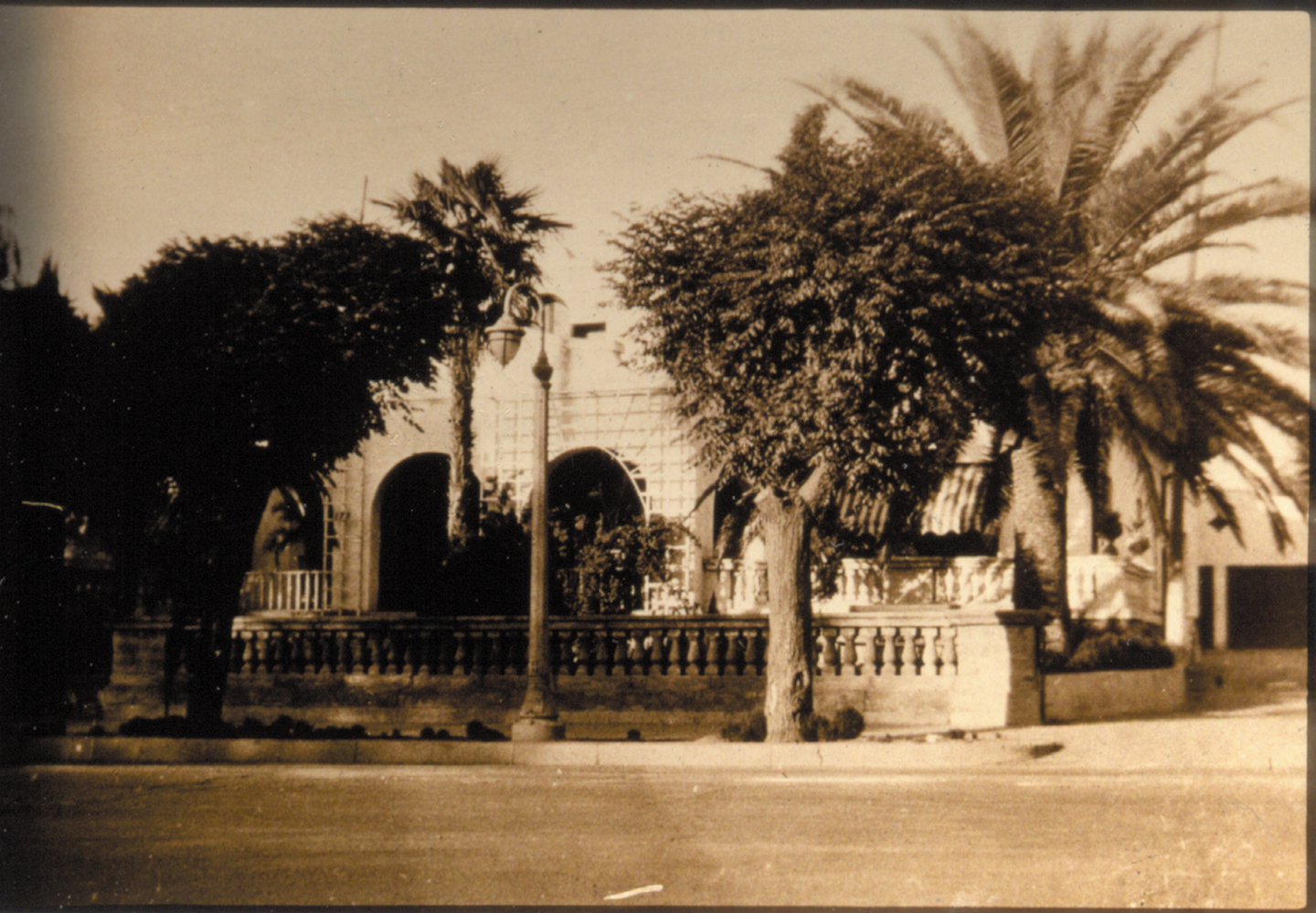 J. Knox Corbett House built in 1907, exterior photograph, 1913. Courtesy Tucson Museum of Art and Historic Block Archive
More than 40 years ago, architectural preservationists began a decades-long effort to preserve and restore adobe and turn-of- the-century residences downtown. The El Presidio Historic District received national historic status by its listing in the National Register of Places in 1976. The J. Knox Corbett House became the El Presidio District neighborhood's only museum house as part of the TMA's four-acre campus. Over the years, many prominent Tucsonans contributed leadership, time, skills and donations of money, materials and objects, making the J. Knox Corbett House a success story of cooperative preservation and restoration efforts between private citizens, the TMA and the city of Tucson.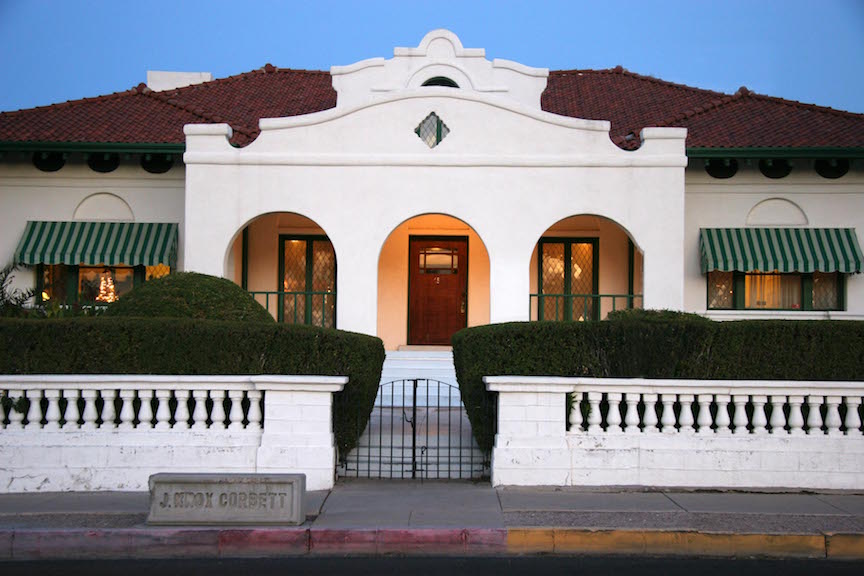 J. Knox Corbett House built in 1907, exterior photograph, 2015. Courtesy Tucson Museum of Art and Historic Block
Virginia and Lee McAlester, authors of the definitive book, A Field Guide to America's Historic Neighborhoods and Museum Houses: The Western States, describe the J. Knox Corbett House as being "particularly important, as it is one of only a few Mission-style house museums in the country."
"TMA takes its role as the steward of priceless architectural resources very seriously," said Jeremy Mikolajczak, chief executive officer at the museum. "The J. Knox Corbett House represents the community's shared history of place through its continuous use and embodiment of architectural character, fine craftsmanship, preservation and documentation of the Corbett family."
"When the Corbett family lived in the home between 1907 and 1963, it hosted clubs, meetings and threw exciting parties throughout the year. It was the social hub of Tucson," adds Christine Brindza, TMA Curator of Art of the American West. "Corbett House Days brings the property to life again, celebrating the fascinating history of this significant local family, as well as the rare examples of ceramics and furniture on display from the Arts and Crafts Movement."
For more on this event, visit https://www.tucsonmuseumofart.org/exhibitions/corbett-house-days/.