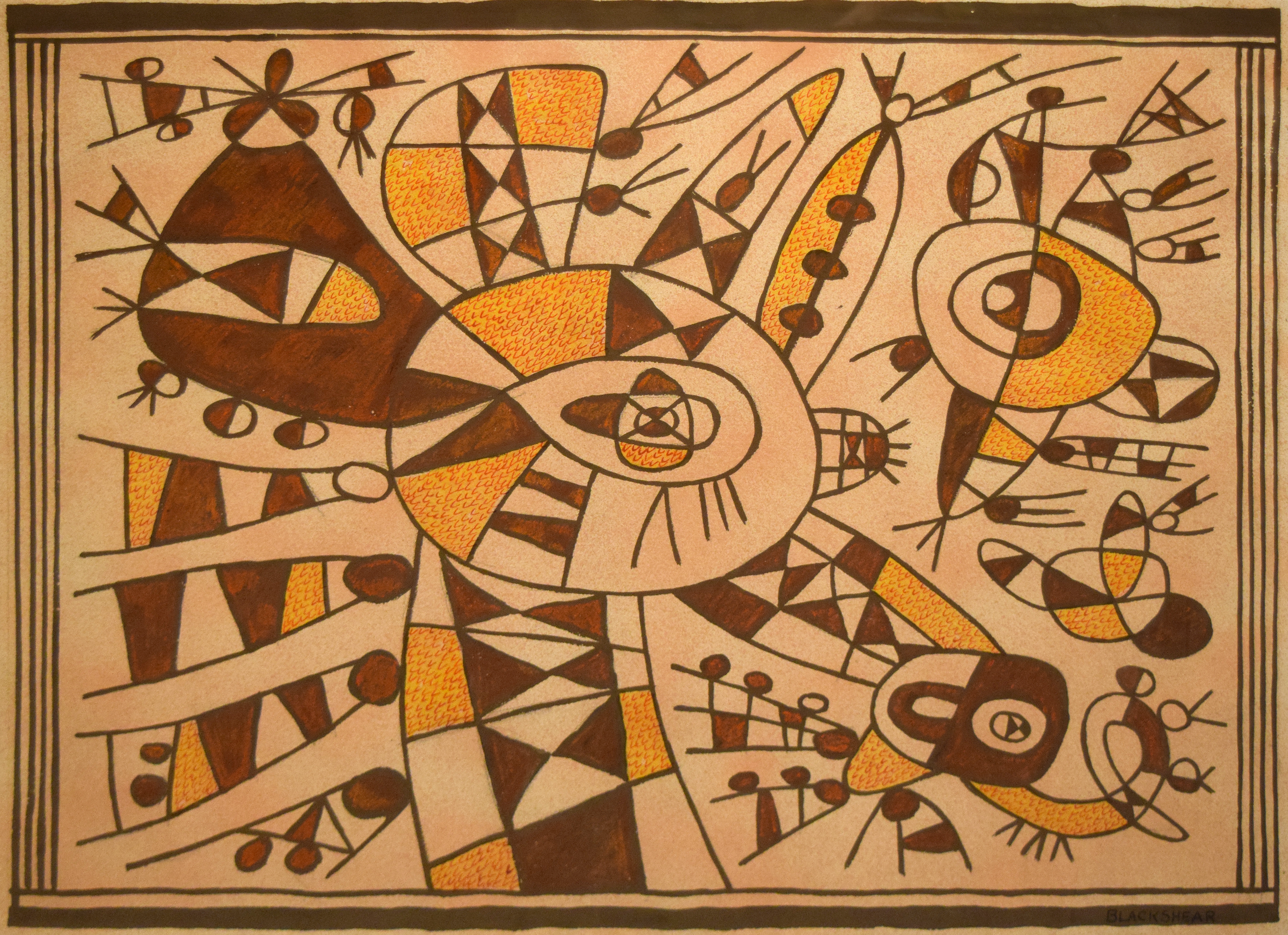 Kathleen Blackshear | "Large Giraffe" | c. 1950 | mixed media on paper | 22.25 x 28.75 in.
27 Aug

Voices Linger: Women Artists in Texas
Historic survey exhibition Voices Linger: Women Artists in Texas, opens at Foltz Fine Art (formerly Reaves | Foltz Fine Art) in River Oaks.
On view September 14 – October 26, 2019
Opening reception: Saturday, September 14, 6-8pm
Acknowledging the recent release of The Art of Texas: 250 Years edited by Ron Tyler and published by Texas A&M University Press, Foltz Fine Art launches their fall programming with Voices Linger: Women Artists in Texas, a survey exhibition featuring artwork by Texas Women artists – from Early Texas Impressionism and Mid-century Modernism.
The exhibition includes approximately 60 works, ranging from oil paintings to watercolors and prints, by 20 early Texas female artists, primarily active in the 1920s-1950s.
Artists included: Kathleen Blackshear, Mary Bonner, Mary Nell Brooks, Emma Richardson Cherry, Marie Delleney, Kathryn Nobles Douglass, Constance Forsyth, Lucille Jeffries, Anna Keener, Lucie Locke, Barbara Maples, Florence McClung, Flora Blanc Reeder, Emily Rutland, Ethel Spears, Coreen Spellman, Stella Sullivan, Janet Turner, and Elizabeth Walmsley.
These works depict what are considered more traditional subjects for women artists of the early 20th century with still lifes, portraits, and landscapes, as well as later forays into Modernism, via abstraction, surrealism, "Texas Cubism" and expressionism by some of these same artists.
The concept for this exhibition has been brewing at the gallery for years, inspired by several "rediscovery" exhibitions highlighting the careers of Cynthia Brants, Emma Richardson Cherry, Mildred Norris Compton, Constance Forsyth, and Emily Rutland.
Through exhibitions like this, the gallery celebrates the stories of these pioneering women artists, whose struggle to balance their passion for art with career, family and societal expectations is not as far removed today as one might think. In paying tribute to these women artists who came before and laid the ground for opportunities for women in arts today, these inspiring artists will not be forgotten.  Learning from their lives and experiences gives present day viewer's a rare opportunity to understand what they overcame, appreciate where we are currently, and to provide guidance on how we should move forward.
Recognizing that this exhibition features only a small sampling of a few of our favorite Early Texas Women Artists (and those whose work we could find!), Foltz Fine Art highlights the strength of these 20 artists and their contribution to the ever-unfolding narrative of art in Texas.
Exhibition Dates and Special Events at Foltz Fine Art
·       On view September 14 – October 26, 2019
·       Opening Reception:  September 14, 6-8pm
·       Book Talk & Signing – The Art of Texas: 250 Years with editor Ron Tyler: Saturday, October 5, 2-5pm