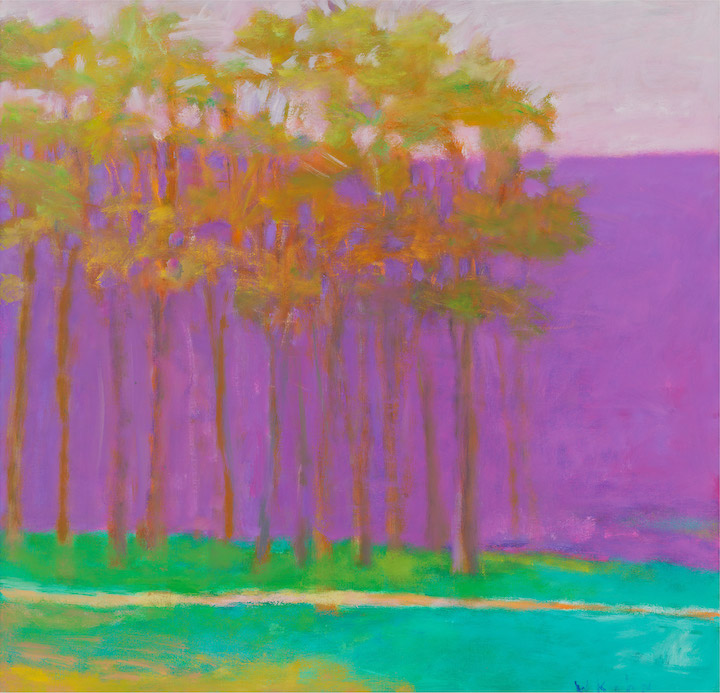 Tree Parade, by Wolf Kahn
13 Feb

Wolf Kahn & Emily Mason Exhibits at Tayloe Piggott Gallery

Tayloe Piggott Gallery is pleased to present 17 selected paintings by prominent Color Field painter Wolf Kahn, and the gallery's first exhibition with distinguished painter Emily Mason, featuring a collection of recent paintings exemplifying Mason's vibrant and distinctive compositions. A public reception to honor these openings will be held on Friday, February 16 from 6 to 8pm. Both exhibits run from February 16 through March 31.
Wolf Kahn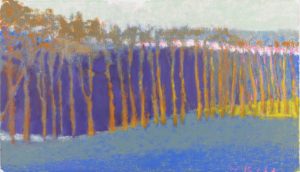 Reflecting upon the past two decades of the artist's celebrated career, this exhibition highlights one painting per year from 2000 to 2017.
Regarded as one of the preeminent colorists of the last century, Wolf Kahn combines Realism and Color Field painting to create work at the vanguard of American representational art. Working from nature and often depicting New England landscapes in his compositions, Kahn's subject matter is illuminated with his exceptional use of color. This work will be displayed alongside the distinguished work of fellow artist and wife, Emily Mason.
Born in Germany in 1927, Kahn fled to England during World War II and ultimately emigrated with his family to New York City. Entering the High School of Music and Art in 1942, Kahn was determined to become a painter at a young age. After he graduated, he spent a year in the U.S. Navy and then began his studies with the seminal Abstract Expressionist Hans Hofmann, eventually becoming his studio assistant. Although he came of age immersed in Abstract Expressionism, Kahn veered from his peers and turned to nature for inspiration. Working with contemporaries such as Larry Rivers, Joan Mitchell, and Alan Kaprow, Kahn became well regarded as a member of the second-generation of the New York School.
Kahn's work is included in preeminent private and public collections: the Metropolitan Museum of Art; the Whitney Museum of American Art, the Museum of Modern Art; and the Jewish Museum; the Museum of Fine Arts in Boston; The Los Angeles County Museum of Art; and both the Hirshhorn Museum and the National Museum of American Art in Washington, DC. Kahn is a member of the National Academy of Design and the American Academy of Arts and Letters, and the recipient of numerous awards including a Fulbright Scholarship and a John Simon Guggenheim Fellowship.
Emily Mason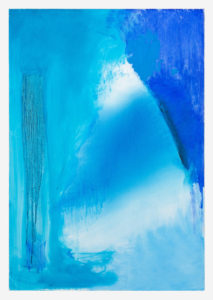 Complementing the parallel exhibition of Wolf Kahn's work, Emily Mason's paintings bridge the movements of Color Field and Lyrical Abstraction. Mason's mother, Alice Trumbull Mason, was a founding member of the American Abstract Artists group. Through her mother, Mason enjoyed childhood encounters with artists Piet Mondrian and Joan Miró, exposing her to the vanguard of early abstract movements. Coming into her own in the 1950s, Mason ventured away from her early influences into her lyrical and fluid style, joining likeminded artists who filled their canvases with fields of color and abstract forms. Robert Berlind said of her in Art in America: "Mason works within the improvisational model of Abstract Expressionism, though notably without angst or bravado."
Born and raised in New York City, Mason studied at Bennington College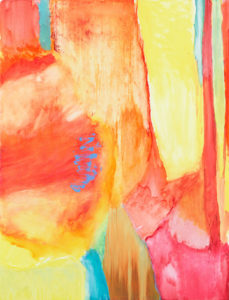 and graduated from The Cooper Union School. In 1956, she received a Fulbright grant and spent two formative years in Italy where she studied at the Accademia delle Belle Arti in Venice. Mason's first solo exhibition was in 1960 at the Area Gallery in New York City, after which she continued to exhibit frequently nationally and internationally. She was awarded the Ranger Fund Purchase Prize by the National Academy in 1979 and, for more than thirty years, has taught painting at Hunter College. Mason has enjoyed a distinctive and celebrated career, spanning the development of American Abstract painting. Her work is included in numerous public and private collections including the National Academy Museum, the New Britain Museum and the Springfield Museum.
Tayloe Piggott Gallery is located at 62 S Glenwood St. in Jackson Hole, Wyoming, (307) 733-0555.