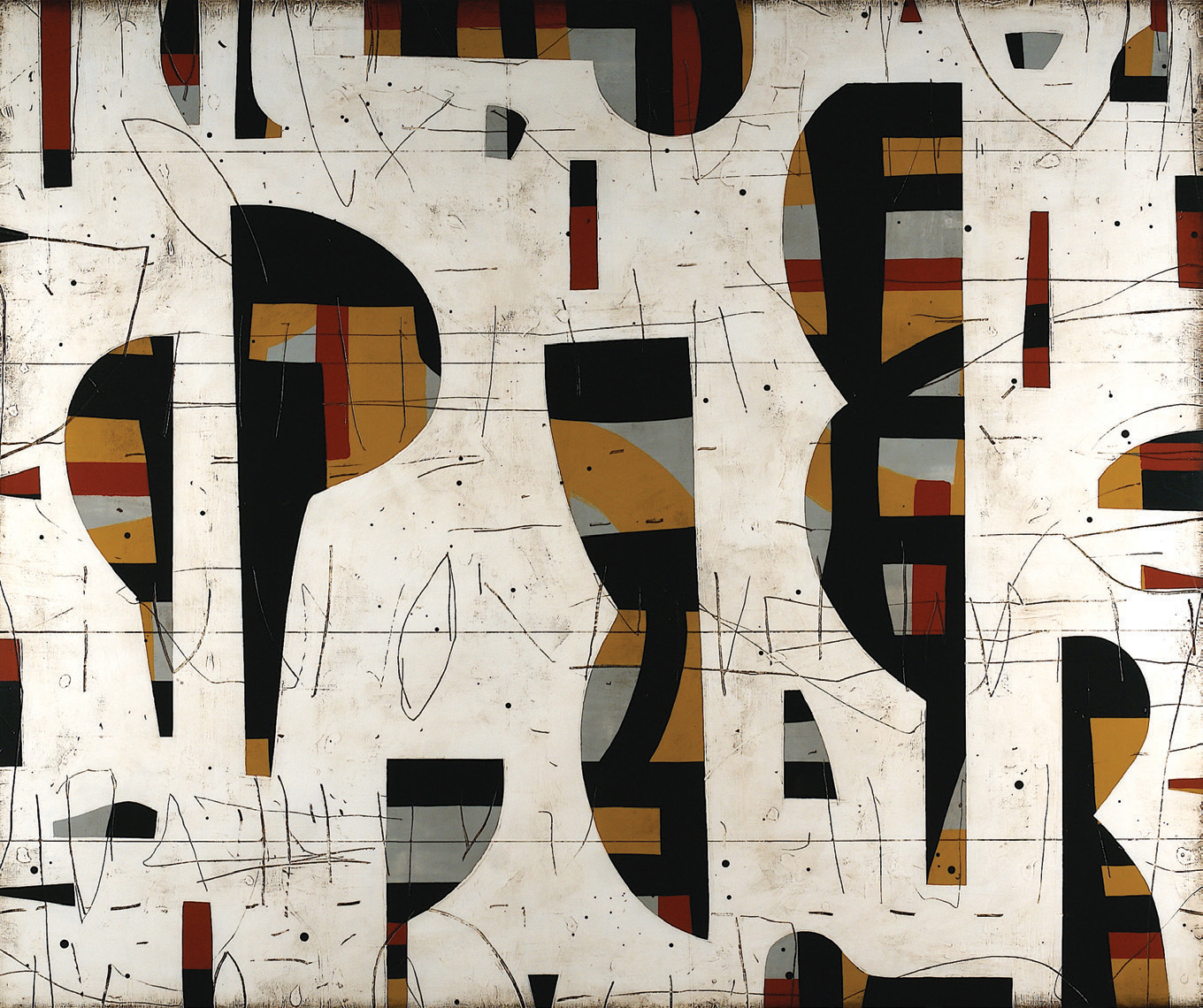 Iberia | Mixed Media on Wood Panel | 60 x 72 inches
04 Nov

Artist Spotlight: Erik Gonzales

Erik Gonzales' large-scale creations might at first appear to be paintings. After all, they hang on the wall and possess a boldly abstracted pictorial quality. But, in fact, they are fashioned from mixtures of powdered marble and clay, sand, earth, polymers, denatured alcohol, and other materials, almost sculpturally applied as thickly as three-quarters of an inch to canvas or burlap mounted on wood panels. So, would the term "sculptures" better sum them up? Not really.

"I've described them as tableaux or stelae," says Gonzales with good humor. In fact, that latter Latin term — referring to stone or wooden slabs of the ancient world, often carved in relief and erected as monuments — may come closest to capturing their primal power. As undeniably modern as they appear, his works also bring to mind artifacts unearthed at an archaeological site or discovered on prehistoric cave walls.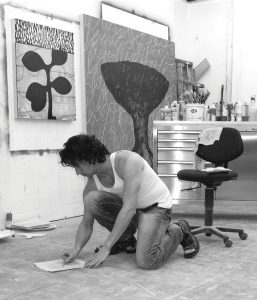 Indeed, Gonzales describes his approach as "an excavation process." Working in the spacious studio adjoining the Mid-century Modern home he shares at the base of the Phoenix Mountain Preserve in Arizona's capital with his wife and their 10-year-old son, he's often on his "hands and knees" beside those earthen and stonelike applications, "using custom carving and gouging tools and scrapers, literally cracking surfaces, sanding, and carving into them." In the process, he exposes different layers of pigments or charcoal to reveal images buried within, such as primal plant shapes, cellular forms, symbols, and abstract traceries.
Much of the work is inspired by the Southwestern and Rocky Mountain landscapes in which Gonzales grew up. Born in Albuquerque, New Mexico, and raised mostly near Denver, Colorado, he always felt art's calling. "I was finger-painting before I could speak," he says. "Art was and continues to be my voice." By high school, he'd converted the basement into an art studio, and then earned a scholarship to continue his studies at Arizona State University. That's where, in his freshman year, an assignment to create a painting that shows the passage of time set him on his path.
"I covered a canvas with raw clay and painted a still-life on top. Then I destroyed the hell out of it, scraping the surface and whacking the corners to make it look 300 years old. That painting still hangs in my parents' kitchen," Gonzales says. His voracious art history studies led him to Abstract masters known for innovative mark-making, like Catalonians Antoni Tàpies and Joan Miró, and Americans Cy Twombly and Terry Winters. Soon after graduation, he'd earned his first gallery representation, a solo show in New York City, and the Scottsdale Museum of Contemporary Art purchased one of his works.
Now Gonzales is readying for a big move. He and his family plan to relocate to a home they bought a few years ago in Arenys de Mar, about 30 miles up the coast from Barcelona, Spain. He imagines the location will push his work in new directions, incorporating "sea life, the blues and turquoises of the water, the greens of the hillsides. It's already happening," the artist adds, "and it's very exciting."
Gonzales' work is represented by Costello Gallery in Scottsdale, Arizona; Julie Nester Gallery in Park City, Utah; Laura Rathe Fine Art in Houston and Dallas, Texas; and J. Willott Gallery in Palm Desert, California.