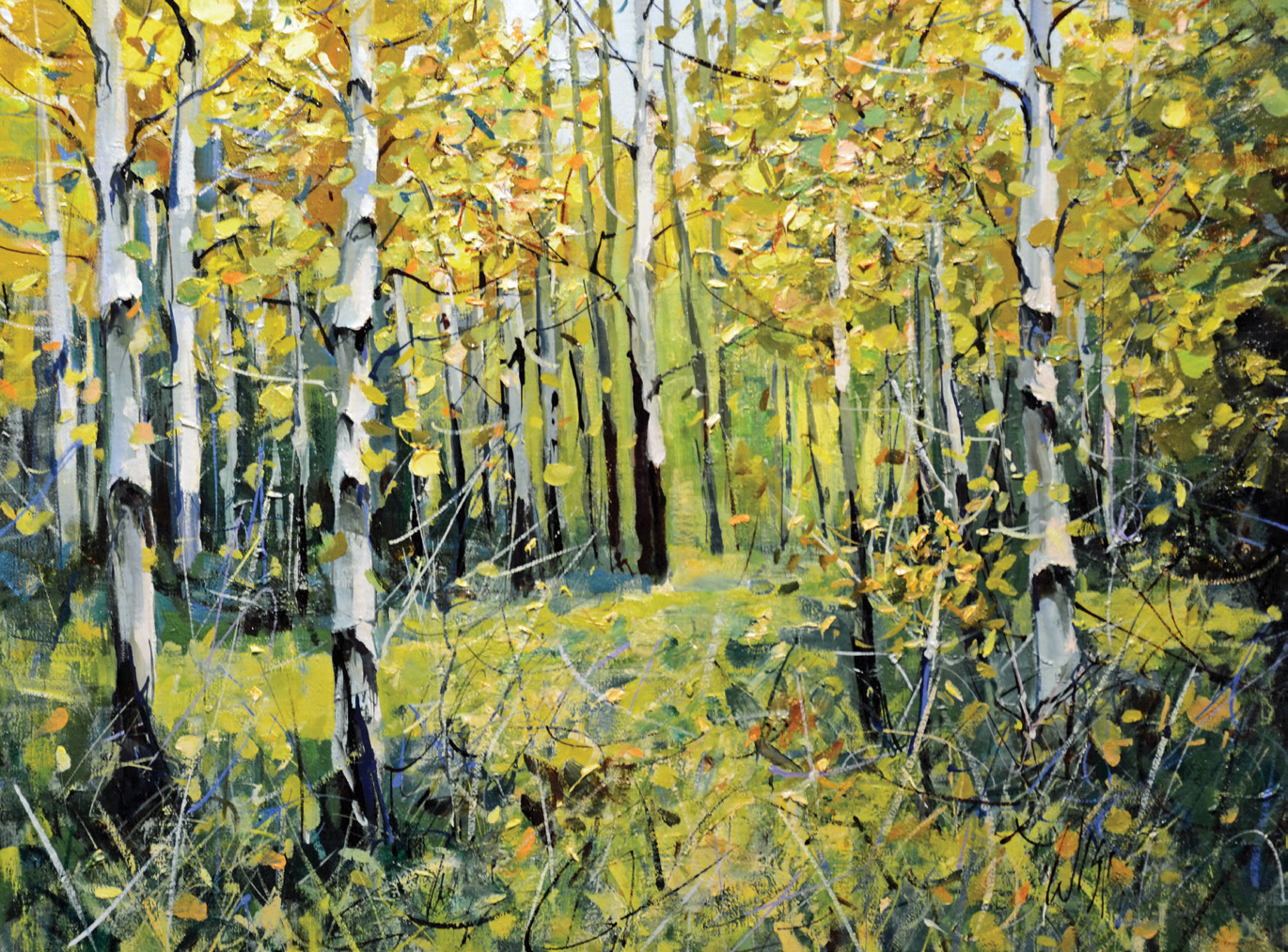 New Mexico Gold | Oil on Canvas | 18 x 24 inches
04 Nov

Artist Spotlight: Mike Wise

Mike Wise vividly remembers his 9-year-old self being mesmerized by the half-hour PBS series "The Joy of Painting," which debuted in early 1983. "I watched Bob Ross pretty regularly," he says of the cult-favorite show's cheerfully reassuring, bearded, and permed creator and host. "I loved how he could take this blank canvas and create a reality on it, like magic." Wise also marveled at works that had been painted by his grandfather, a grade-school art teacher in the family's hometown of Marysville, Washington, who passed away when Wise was 12.

Today, Wise's impressionist oil paintings powerfully capture the natural beauty of the Pacific Northwest. From his home and studio on 2.5 acres near Penn Cove on Whidbey Island, north of Seattle, he creates paintings that possess such masterly, self-assurance, and distinctively bravura style that a viewer might imagine the artist instantly picking up a paintbrush to emulate his TV hero or his grandpa. So it may come as a surprise to learn that Wise only began to study painting seriously at age 23, becoming a full-time fine artist 10 years later.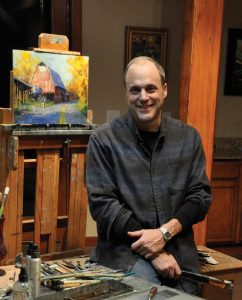 Instead, right out of high school, he became a stockbroker, eventually working for Bank of America in Seattle. Though glimpses of fine art in gallery windows occasionally sparked creative urges, his desire didn't reach critical mass until the mid-1990s, when friends invited him to visit the annual Western Art Association's National Art Show & Auction held in Ellensburg, Washington. "I saw all those artists and their works and thought to myself, 'I want to do that.'"
An oil painting set he received as a Christmas gift led him to take nine months of weekly private lessons from a Seattle-based artist, followed by many workshops and all the plein-air painting he could manage. In 2006, he accepted a layoff package from the bank and became a full-time painter, and a year later he married his wife, Megan, and moved to Whidbey.
Wise enjoyed some success, becoming a member of Oil Painters of America in 2012. But around that same time, he reached a creative crisis point. "My paintings were looking like everybody else's, and I decided I needed to breathe some new life and energy into them," he says. He found direction thanks to both the guidance of a modern master and Megan's concerns about oil paint's possible toxicity.
The master was Richard Schmid, whose legendary book Alla Prima taught Wise that "painting is a form of communication, a visual language. Schmid says the paint marks are words, and you've got to put them in a certain way and order to tell the story you want to tell," the artist explains. At the same time, Wise began wearing protective gloves while painting, "which freed me to use my hands more to manipulate paint, to use paper towels and palette knives along with brushes, to actually put my thumbs and fingers on the picture, softening edges as I make marks that tell my story." The result is a visual magic entirely the artist's own.
Wise's work is represented by Abend Gallery in Denver, Colorado; Cole Gallery in Edmonds, Washington; Reinert Fine Art and Sculpture Garden Gallery in Charleston, South Carolina; and Sage Creek Gallery in Santa Fe, New Mexico.