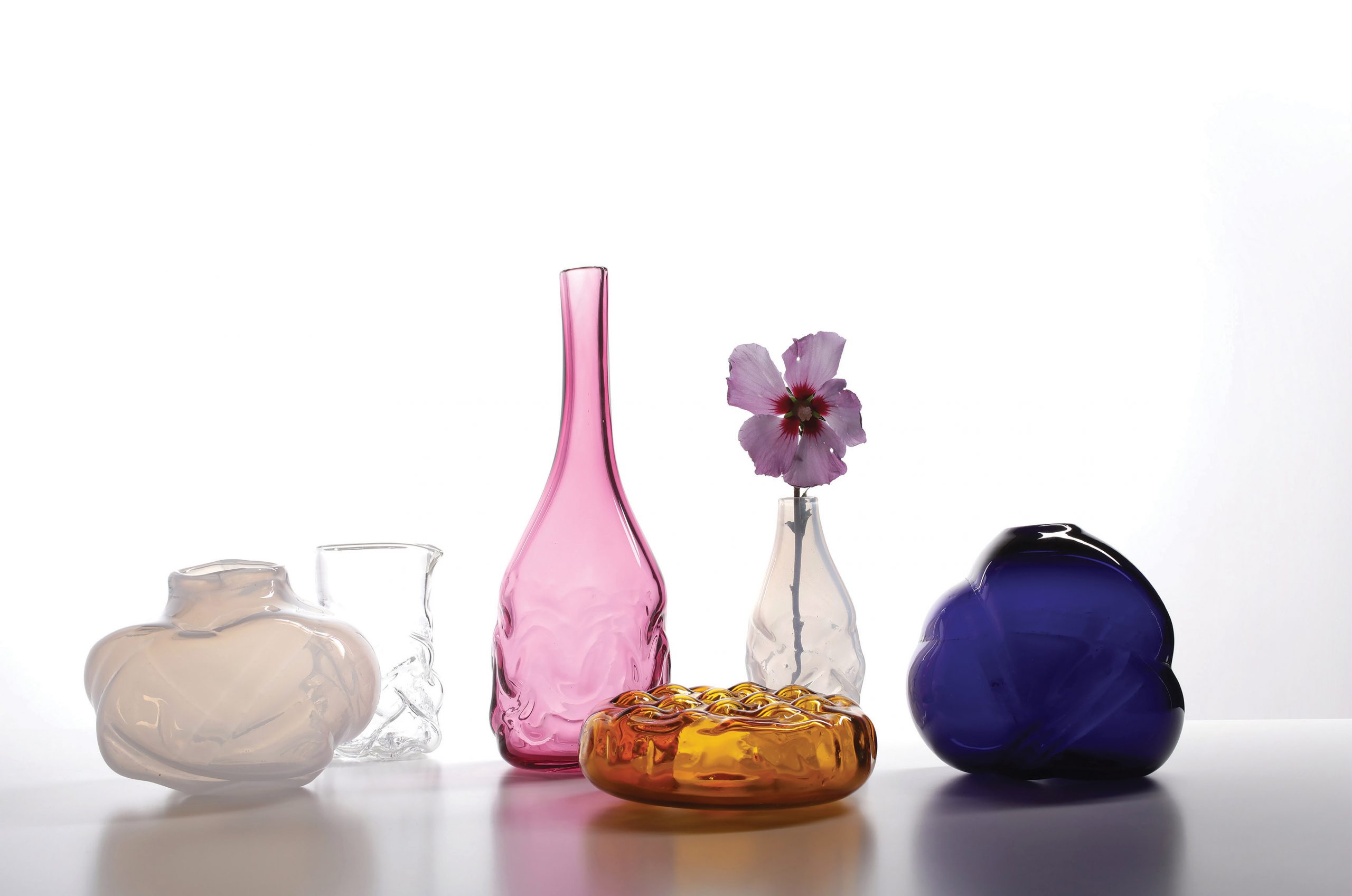 Glass Family | Blown Glass | 2020
04 Nov

Artist Spotlight: Susan McKinney

Susan McKinney's creations in clay, and now sometimes glass, embody the meeting point of art, design, and craft. "A lot of the work I do starts with my background in industrial design," she says, describing that role as "advocating for the human experience in objects you interact with, use, and buy every day."

During her senior year of high school in the Tulsa, Oklahoma, suburb of Broken Arrow, she was impressed by a guest speaker who worked as an industrial designer and explained how that field could enable an art major to take their creativity and make a living at it. In 2003, she entered the respected industrial design program at Arizona State University. "It was a competitive four years. I had a mission, and worked really hard to put together a good portfolio," McKinney says. She also earned a three-month summer internship in the Netherlands and another in Boston right after graduation.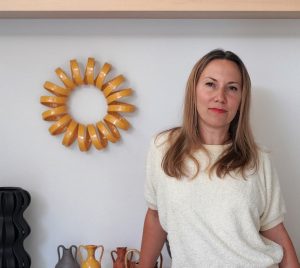 All those efforts led to a job with a top cell phone company in San Diego, where she came to specialize as a "CMF," focusing on colors, materials, and finishes from initial design to final production. Then, in 2010, she took those skills to a leading San Francisco industrial design firm. Anyone who enjoyed the look, feel, and function of a Kyocera cell phone from 2008, or a Fitbit made between 2011 and 2017, may have McKinney to thank.
Ultimately, however, success led to frustration. "I started not liking all the computer work. And the more you move up the corporate ladder, the more time you spend managing people," she says. She'd begun studying ceramics in 2008, and then in 2016, feeling burnt out, McKinney took a three-month sabbatical for ceramics programs in Greece and Denmark. That gave her the skills, experience, and confidence to go independent in 2017, doing contract design work part-time while launching her ceramics company, Skinny, a mash-up of her first and last names.
She took an unconventional approach to forming her ceramics. McKinney rolled out clay and cut it into strips, and, "like making pastry," she wove, braided, and twisted them together to form basket-like bowls, vases, and other vessels. Her creative efforts found validation through not only individual sales but also, in 2019, a Skinny line she created in collaboration with West Elm, sold in their home furniture and décor stores across the U.S. and worldwide.
The onset of the pandemic last spring sent her in new, more introspective directions, chronicled in the "Quarantine Diaries" she added to her website. Among these are experiments combining ceramics with glass in collaboration with glassblower Jason Stropko. In this series, sometimes the materials are joined — a rare feat due to the vastly different temperatures at which they're formed. More often, the glass imprints its pattern on the still molten substance of her ceramic baskets before breaking. "It's as if the memory of the woven piece is still there in the glass," says McKinney.