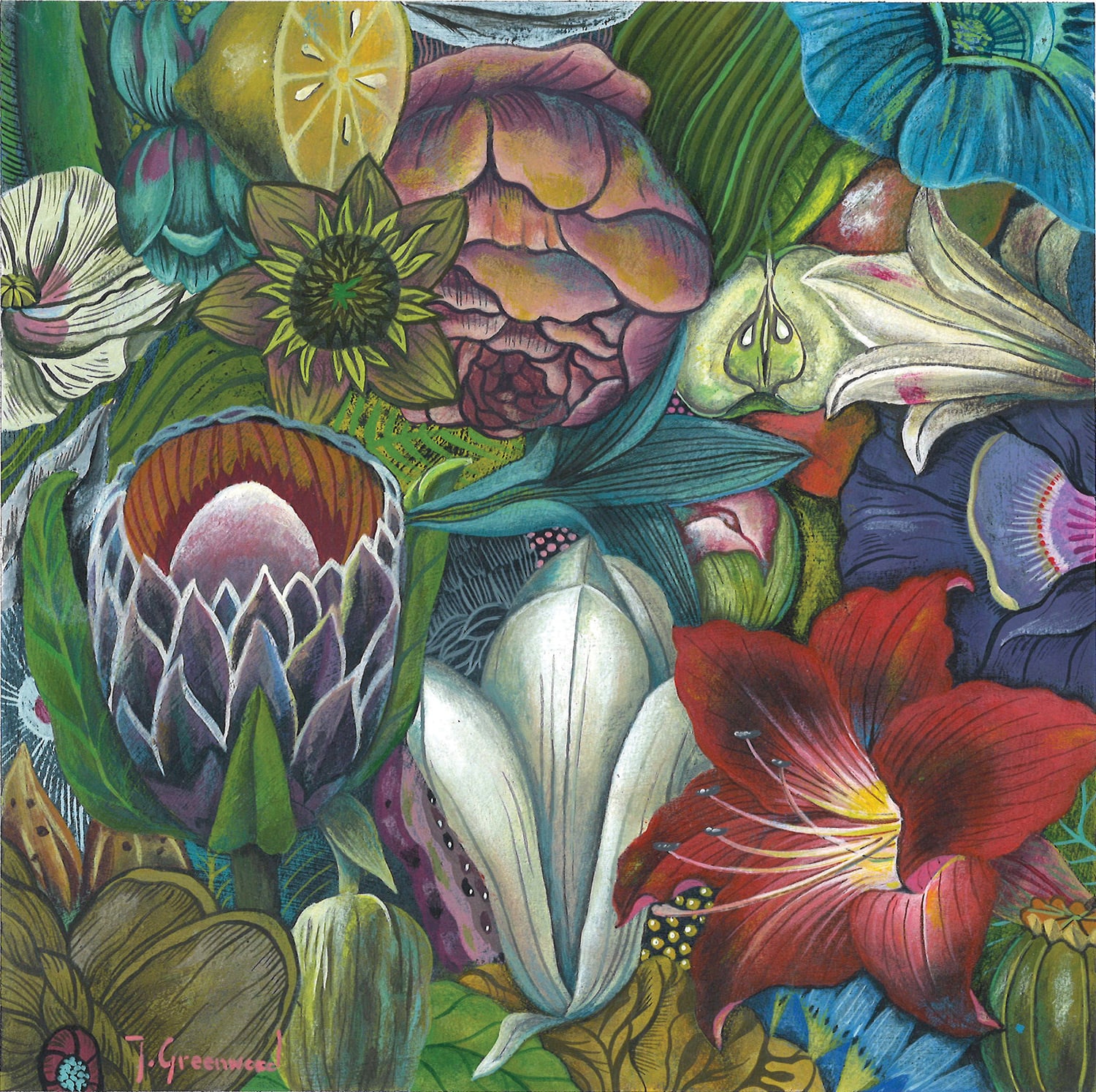 08 Nov

Collector's Notebook: The Big Picture of Fine Art Prints

All original prints are not created equal, yet there is a rule of thumb that experts say to apply across the spectrum of artists, printmaking methods, and condition of items at issue: Buy what you love and what you wish to see on your walls day after day, year after year.

This practice, drummed into collectors by those seeking to guide their purchases, is particularly important when it comes to fine art prints — everything from etchings to screen prints — because the market, except in exceptional cases, tends to stay steady rather than take dizzying leaps and stomach-churning falls.

"Print"is a small word for a term whose meaning is weighty. In the fine art world, a print is an original and unique work, with no two precisely the same, says Gary Temple, co-owner of Meadowlark Gallery in Billings, Montana, and a veteran print dealer.

Temple, who specializes in etchings by such deceased Western art talents as E. William "Bill" Gollings and Hans Kleiber, urges collectors not to get so caught up in investment value that they overlook artistry and visual gratification. Prices for original prints can be just a fraction of what oils and watercolors by acclaimed painters cost, which is one reason why the market is inviting for those seeking to build a collection on a budget or those whose acquisition habits tend toward the cautious.

"My rule is: Buy it because you like it; buy it because you understand it to be a hand-inked woodcut or because you admire the draftsmanship of artists like Kleiber and Gollings," Temple says.

Galleries and auction houses alike are careful to trace the provenance of fine art prints. Etchings by wildlife art legend Carl Rungius can fetch tidy sums — though far less than his oils — and sales in the West tend to feature prints by well-known painters of the region's scenes and people.

Coeur d'Alene Galleries in Idaho and its affiliated March in Montana Auction periodically handle etchings by artists of the caliber of Rungius and California native Edward Borein.

While there are other indications about a work's provenance, including a paper's watermark identifying such factors as where it was produced, a signature is the standard for Coeur d'Alene Galleries and the annual sale, says partner Ron Nicklas.

The price difference between original prints and paintings tends to attract discriminating buyers who otherwise might not have a Rungius or a Borein in their collections, Nicklas adds.

"Rungius prints can run from $3,000 to $8,000, much less than a well-executed painting, which can be $100,000 or more," he says.

In editions of 75, on average, Rungius etchings from the 1920s and 1930s, and those produced by Borein, are considered highly collectible in Western art circles, yet still make up a smallish percentage of the overall market for Coeur d'Alene Galleries and March in Montana, Nicklas says.

Borein is a specialty for Brian Lebel, co-owner of Old West Events, a signature seller of Western art, artifacts, and memorabilia in Arizona and New Mexico. The company has brought record auction prices for certain works by the artist, who began experimenting in printmaking in 1909 and gained a reputation for his portrayal of horses, cowboys, and other iconic figures of the West. Lebel says he welcomes Borein etchings, but otherwise is generally cautious when the auction house is approached with an original print that is in good condition but unsigned, or one that requires many steps to authenticate.

"It's a good market if you know the market, but I consider the print market separate from the market we concentrate on," he says.

Collectors who do their homework may be comfortable making their first foray into fine art prints. But those with vast knowledge of the field say there are a few counterintuitive principles in play and suggest that collectors study the artist and their habits of production. Hard and fast rules do not necessarily apply.

For example, Pablo Picasso numbered his prints in a fashion that made the last one off the press to be numbered one, says Mary Bartow, senior vice president and head of the prints department for Sotheby's. And even though the artist's signature is prized, Pop Art icon Andy Warhol, for instance, placed his name on the back of his famed screen prints known as Campbell's Soup Cans.

Original prints by name brand artists such as Picasso and Warhol can scale the heights and represent a solid global market that can't be compared to those that are undervalued, including American regionalist printmakers such as Thomas Hart Benton and Grant Wood, Bartow says.

As Temple, of Meadowlark Gallery, said, Bartow also encourages buyers to collect fine art prints that will give them pleasure, now and always.

"First and foremost — like what you own," she says.
---
A Guide to Art Prints
---
There is no single style of fine art printing — techniques run the gamut, encompassing linocuts (relief printing from linoleum mounted on wood), photogravure (which pairs photographic and etching techniques), and lithography (which involves painting or drawing images on the flat surfaces of stone or metal). Listed below are a few printmaking forms that are common:
ETCHING: An artist uses a sharp tool to draw through acid-resistant wax layered over a metal plate. The plate is then immersed in acid, which dissolves the exposed metal but leaves the coated areas untouched. Ink is applied, then wiped away, allowing it to fall in the inclusions. Then a press is used to provide sufficient force to produce the image evenly on paper. Edward Borein, celebrated for his 20th-century depictions of cowboys and Native Americans, is as well known for his etchings as for his watercolors and drawings.
ENGRAVING: Employed by the Old Masters, engraving entails using sharp tools to carve images or designs into plates made of soft metals, such as copper. This method offers a range of line widths, allowing sharp contrast in prints, which are made by pressing paper against inked impressions. Wildlife art giant Carl Rungius, working at the end of the 19th century and well into the 20th, used a form of engraving known as drypoint, in which a needle or stylus is used on soft metal plates. The ridges of the incisions in plates tend to wear faster, resulting in greater variation among early and later impressions.
SCREEN PRINTING: Also known as silk screen printing and serigraphy, this method rose to prominence with Pop artist Andy Warhol. The process begins with painting a medium on a mesh screen to direct the flow of ink or paint onto paper or canvas, then a squeegee is used to push the ink or paint through the screen's open segments. Each color requires a separate screen, but repetition and bold colors are behind the graphic quality associated with the technique.
WOODCUTS: The resurgent appeal in the 20th century of color woodcuts, an early type of printing made by carving into wooden blocks, was influenced by such figures as Gustave Baumann, famed for his depictions of the U.S. Southwest. Baumann was a purist who never lost enthusiasm for woodcut creations; he took part in in every part of the process, from carving to mixing inks.
Sources: International Fine Print Dealers Association; Tate Museum; Santa Barbara Historical Museum; Annex Galleries.