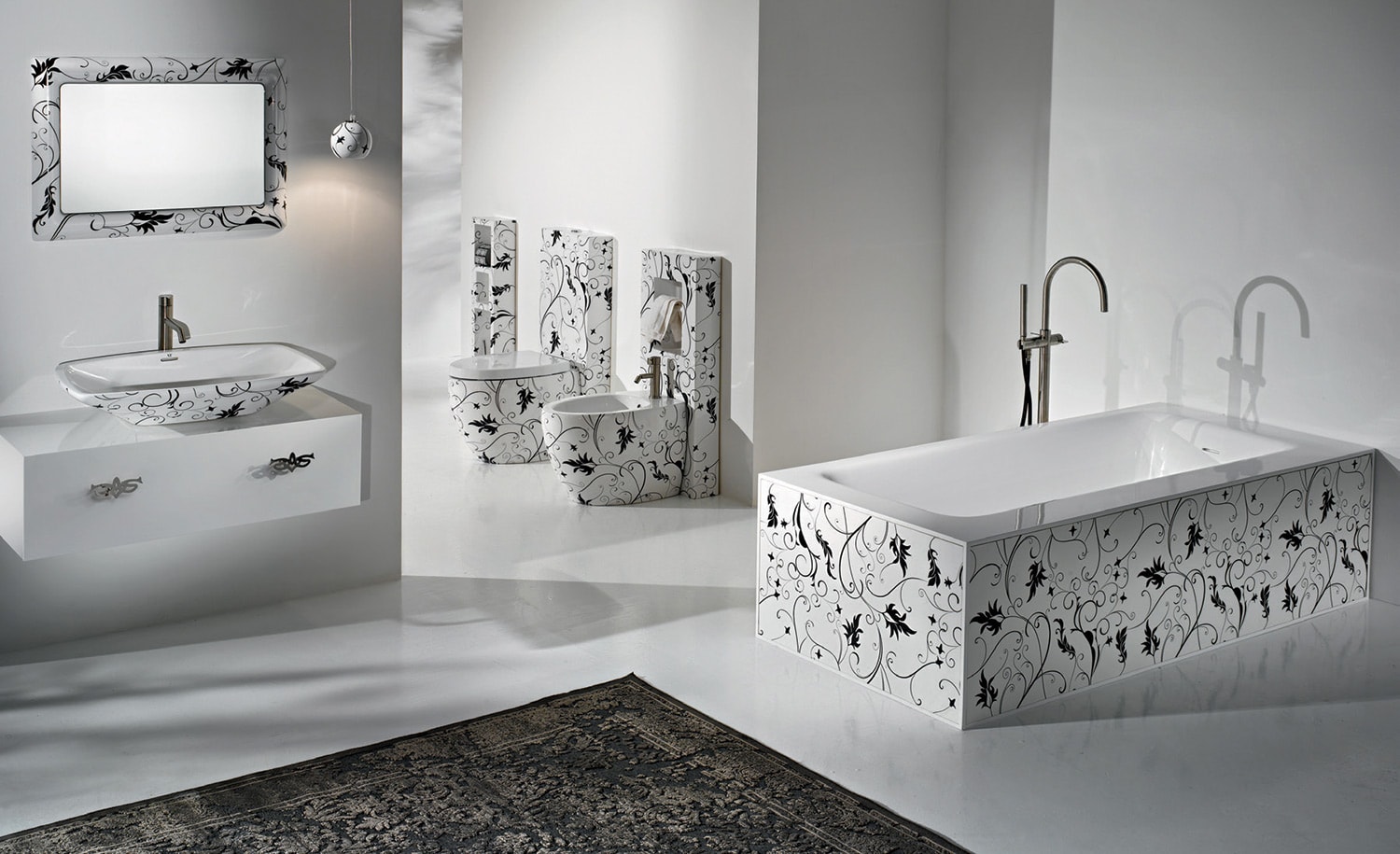 08 Nov

Details: Things We Love

Nature Design Series by Hastings Tile and Bath

No longer do we have to decide between white or a solid color for a newly designed bathroom, thanks to Hastings Tile and Bath, a company specializing in a wide range of luxury contemporary designs in ceramic bathroom appliances. We love this Nature Design pattern; its smart, black-and-white print offers a bit of whimsy in a utilitarian room of the home. Available by special order only, sinks, mirrors, and lighting can also accompany your appliances for cohesion in the commode.

Toilets and Bidets: Starting at $675 | Ceramic Tub: Starting at $825 | 212.674.9700 | hastingstilebath.com

Glass Baskets by Preston Singletary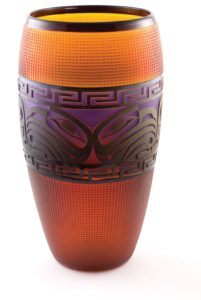 Preston Singletary is not your ordinary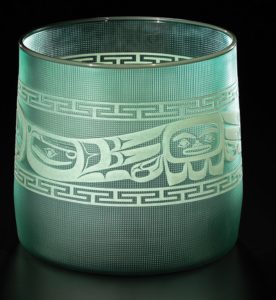 artist. He has honed the skill of fine-art glass, evident in his series of baskets. "My work with glass transforms the notion that Native artists are only best when traditional materials are used," he says. Since mastering his craft, Singletary enjoys collaborating with other artists, as he did with Dante Marioini to create this gold and purple Eagle Crest basket. "I've come to see that glass brings another dimension to indigenous art," he says, adding that the interaction with other artists has informed and inspired his work. "The artistic perspective of indigenous people reflects a unique and vital visual language, which has connections to the ancient codes and symbols of the land." His basket series is available in a multitude of colors and sizes.
Eagle Crest: $19,800 | 14.75 x 8 inches | White Raven: $28,000 | 13.25 x 12.5 inches 505.954.9402  | blueraingallery.com
Western Art of the Twenty-First Century: Cowboys and Native Americans by E. Ashley Rooney and Seth Hopkins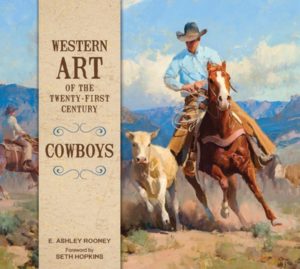 Seth Hopkins, executive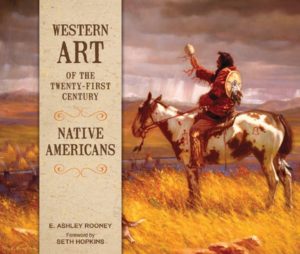 director of the Booth Western Art Museum, and E. Ashley Rooney, author of more than 50 books, have teamed up to bring readers two new books focused on the history of the West as seen through the eyes of contemporary artists. In this two-volume survey, more than 70 artists are featured; 40 devoted to painting or sculpting the American cowboy in the first volume, and 30 who focus on the Native American in the second volume. The artists are varied, hailing from both sides of the Mississippi; some are professional illustrators, some are bona fide cowboys. The theme that warrants their unification is a commitment to their art and to the West itself.
Volume I: Cowboys: $34.99; 176 pages | Volume II: Native Americans: | $29.99; 144 pages  | 770.387.1300 | boothmuseum.org
Hard Candy Jigsaw Puzzle by William Matthews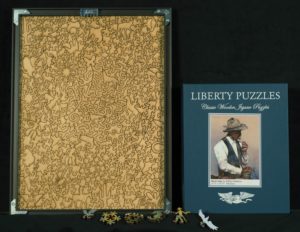 We've always loved the soft edges of William Matthews' painted cowboys. Rendered in watercolor, each one appears to have depth of character and many possess a serenity about them. Liberty Puzzles of Boulder, Colorado, has teamed up with Matthews to make an exclusive puzzle featuring his iconic cowboy image, Hard Candy, from an original watercolor. Measuring 12.75 by 16.75 inches, the puzzle is cut into 420 pieces. This is no ordinary puzzle; one is likely to find pieces of crows, cactus, and, perhaps, even a cowboy or two. We can imagine a family gathered for a special time during the winter, fitting the pieces together while a fire burns nearby.
$130 | 303.534.1300 | williammatthewsstudio.com
Starlet Mobile by Joel Hotchkiss
Following the tradition of artists Alexander Calder and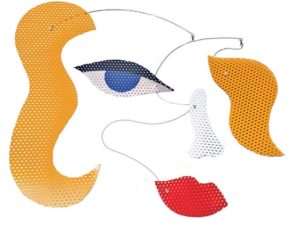 Joan Miro, who made mobiles a popular art form, contemporary artist Joel Hotchkiss makes mobiles that complement both traditional and modern spaces. The hanging mobile Starlet is made of painted sheet aluminum, which has been sheared, formed, welded, etched, painted, and lacquered to make it a forever accent piece. Particular attention to balance makes this mobile a delight to hang in a corner, catching one's eye. It is fabricated in Hotchkiss' studio in West Stockbridge, Massachusetts, and available at the Guggenheim Museum's store in New York City or on the artist's website.
$325 | 22 x 24 inches | 413.232.0200 | guggenheimstore.org; artmobiles.com
Snake River Table by Ron Benoit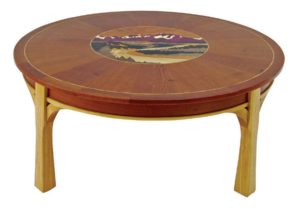 For more than 30 years,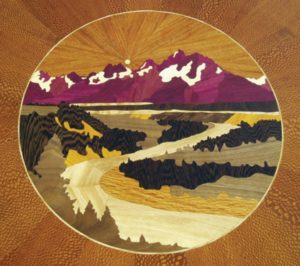 Ron Benoit has created custom heirloom furniture from his studio in the Cache Valley of Idaho. All the trademarks of fine furnishings can be found in Benoit's work, including mortise-and-tenon joinery and dovetail drawers. He's careful when selecting hardwoods, choosing them for soundness and color. Drawing inspiration from contemporary masters, he uses veneer panels, combined with inlays and marquetry, to create his designs. We particularly love this Snake River Sunset Table made of leopardwood and ash with marquetry inlay. At 52-inches across, it will fit into spaces you might not have imagined. Combined with your favorite set of chairs, it can become the pièce de résistance, receiving admiration from all who see it — especially you!
$8,500 | 208.339.1542 | woodensound.com
2018 Cast Iron Skillets by Lodge Manufacturing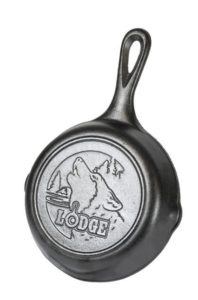 With an abundance of skillets available today,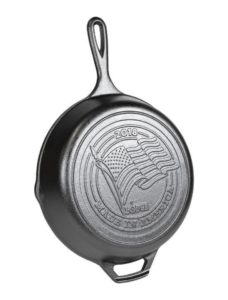 we still have a fondness for the old-fashioned cookery of the cowboy. Chances are your grandmother cooked on cast iron, and perhaps your wrangler, too. We're pleased to introduce one of the oldest manufacturers of cast-iron cookware in the U.S. — Lodge Manufacturing. In operation since 1896, the family-owned Tennessee company offers a series of skillets, some adorned with wildlife scenes on their surfaces. We love the Buffalo Nickel skillet, but you might prefer the 2018 Keepsake Series. And the best part: These skillets are sure to crisp your bacon just the way you like it!
$27 and up | 435.837.7181 | lodgemfg.com
Waterfall Pool Table by Olhausen Billards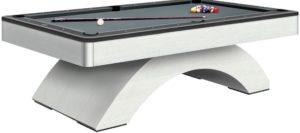 Donny and Butch Olhausen claim to manufacture the best pool tables in the world, and their lifetimes of experience in that industry just might substantiate their statement. Growing up in Las Cruces, New Mexico, they both helped their father set up and recover pool table tops. As young men in San Diego, California, and with Butch's classic '59 El Camino, they delivered and assembled pool tables for a company that they later bought. Today, they manufacture a variety of pool table styles from their factory in Portland, Tennessee. The tables are made with the finest slate, diamond honed and framed, making play quieter. If you love billiards, this modern presentation is made with brushed aluminum and is ready for its custom felt color.
$10,587 to $11,432 | 800.866.4606 | olhausenbilliards.com
Fine Jewelry by Paul Morelli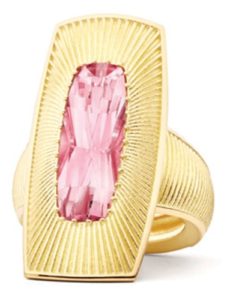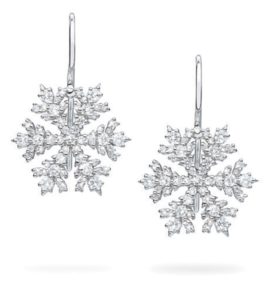 For more than a century, the Morelli family created vibrant costumes in Philadelphia, Pennsylvania's theater district. Founded in the early 20th century, the Morelli name was synonymous with the best of handmade, one-of-a-kind theater garments across the U.S. When Paul Morelli inherited the family business in the late 1970s, he chose to follow his passion. Instead of costumes, he began designing intricately detailed jewelry, which he now showcases from his Madison Avenue boutique in New York City.
We love this pair of diamond Snowflake Earrings that glisten with 1.12 carats. Set in white  gold, the diamonds resemble the crystalline structures of snowflakes, complex in form. Morelli's Bubble Cluster Ring is another sparkling stunner, featuring white diamonds peeking out amidst a clutch of blue moonstones and nestled between two yellow-gold tines. And, not to be outdone, the 5 carats of morganite (a cousin to more familiar beryls, such as emeralds and aquamarines) in the Maxi Cushion Glimmer Ring are framed in rippling 18-karat yellow gold. The ripples extend around the band, giving this ring pizzazz in every dimension.
Snowflake Earrings: $7,000 | Bubble Cluster Ring: $2,500 | Maxi Cushion Glimmer Ring: $9,300 | 215.922.7392 | paulmorelli.com
Custom Made Tobias Sectional Sofa by Decenni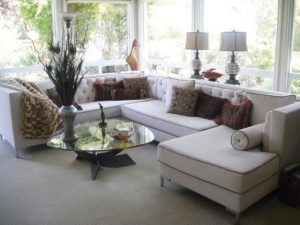 We love the concept of a custom piece of furniture, built to spec, at a reasonable price. That's exactly what Decenni, a company based in Los Angeles, California, does. Inspired by decades of modern, Italian, and American styles, the company will craft furniture in either your design or theirs. Owner Steve Portaro has a passion for design, having planned the interiors of homes, restaurants, and office spaces for such companies as Apple and Mattel. Selling direct is the key to Decenni's pricing model, Portaro says, offering savings. "You are buying, direct from the manufacturer, a high-quality, reasonably-priced piece of furniture made in the U.S.A."
$3,900 | 800.870.6018 | decenni.com