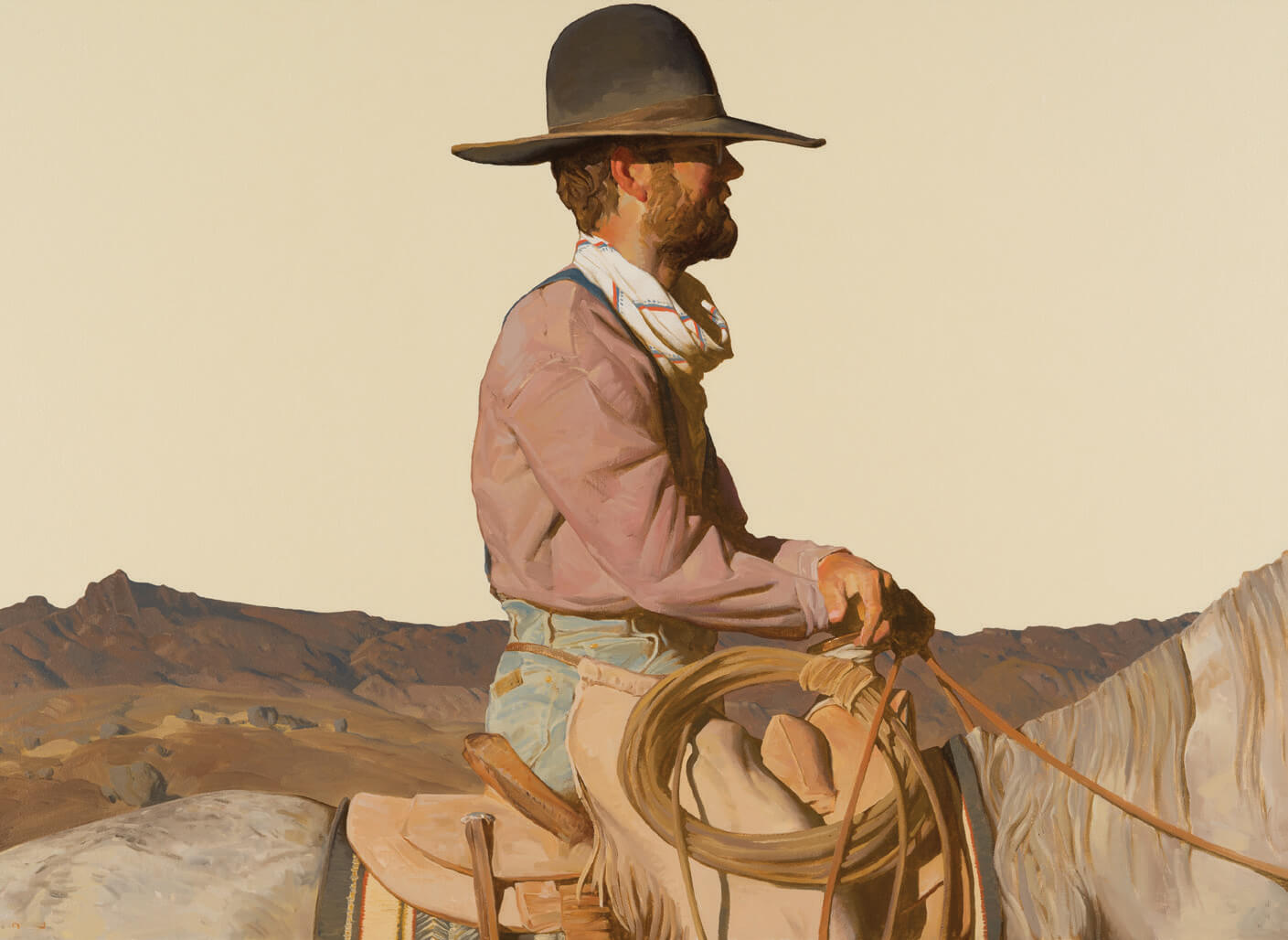 Westward, Elko County | Oil | 24 x 34 inches | 2021
08 Nov

Artist Spotlight: Brett Allen Johnson

When Brett Allen Johnson received the Victor Higgins Work of Distinction Award at the Eiteljorg Museum of American Indians and Western Art's Quest for the West Art Show and Sale in September 2021, more than the undeniable quality of his three paintings set him apart. Also noteworthy was the fact that 2021 was his first time in the elite event; and, although many of its participants have been making art for decades, the 37-year-old Utah native has been painting professionally for only five years.

Not that Johnson is an overnight sensation. "I've been drawing since I was little," he says. "And I was good at it." That talent initially led him to pursue a bachelor's degree in graphic design. "After about two years, I realized that I wanted to do fine art, and I didn't really see that I could receive the instruction I needed there," he says. He also had a newborn child, the first of four with his wife, Tosha. So Johnson left college to work as a finish carpenter, supporting his family that way for 16 years.

He never neglected painting, though. In every spare moment, he says, "I read books and looked at art magazines. I visited museums, digesting everything I could from artists I admired," including 19th-century American realist Winslow Homer, British Pre-Raphaelites John Everett Millais and Dante Gabriel Rossetti, and American impressionists John Henry Twachtman and Daniel Garber. "And I'd ask myself how they did it," he adds. In the basement studio of his home in Lehi, Utah, Johnson diligently applied that knowledge.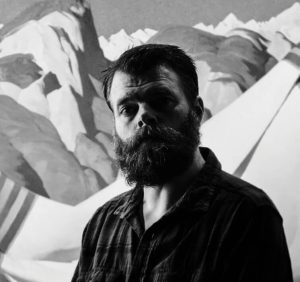 A turning point came in 2011 while he was visiting Wide Open Spaces: Capturing the Grandeur of the American Southwest, a major show of Western paintings at the Brigham Young University Museum of Art. He repeatedly returned, enthralled by the museum's holdings of Southwestern scenes by Maynard Dixon. Johnson was "struck by his wonderful design sense and abstract sensibility." He knew his destined direction.
While his skills continued growing and his style evolved, he refrained from showing his paintings "until the time was right." That came in 2016, when, after launching Facebook and Instagram accounts, he received an enthusiastic message from Beau Alexander, director of the Maxwell Alexander Gallery in Los Angeles. By the end of the year, he'd signed with the gallery. "For the next two or three years, though, I burned the candle at both ends," doing carpentry during the day and painting nights and weekends. "Fortunately, I have a very supportive, understanding spouse," Johnson says.
His talents now fully recognized, Johnson continues striving to learn and evolve. Some recent works show views framed by weavings, like The Hidden Forest, in which a hanging Rio Grande serape parts to reveal a view of aspen and spruce woodlands. "I've always had this nagging feeling of being an outsider," he explains. "And sometimes I try to find ways to make a painting feel as though we're looking in on it. When I look at great painters, I see their ability to mold reality, to create little worlds that give someone a truly unique view. And therein lies their enduring power."
Johnson's work is represented by Maxwell Alexander Gallery in Los Angeles, California. He'll be making his second appearance in the annual Masters of the American West Art Exhibition & Sale at the Autry Museum of the West in Los Angeles, February 12 through April 11.