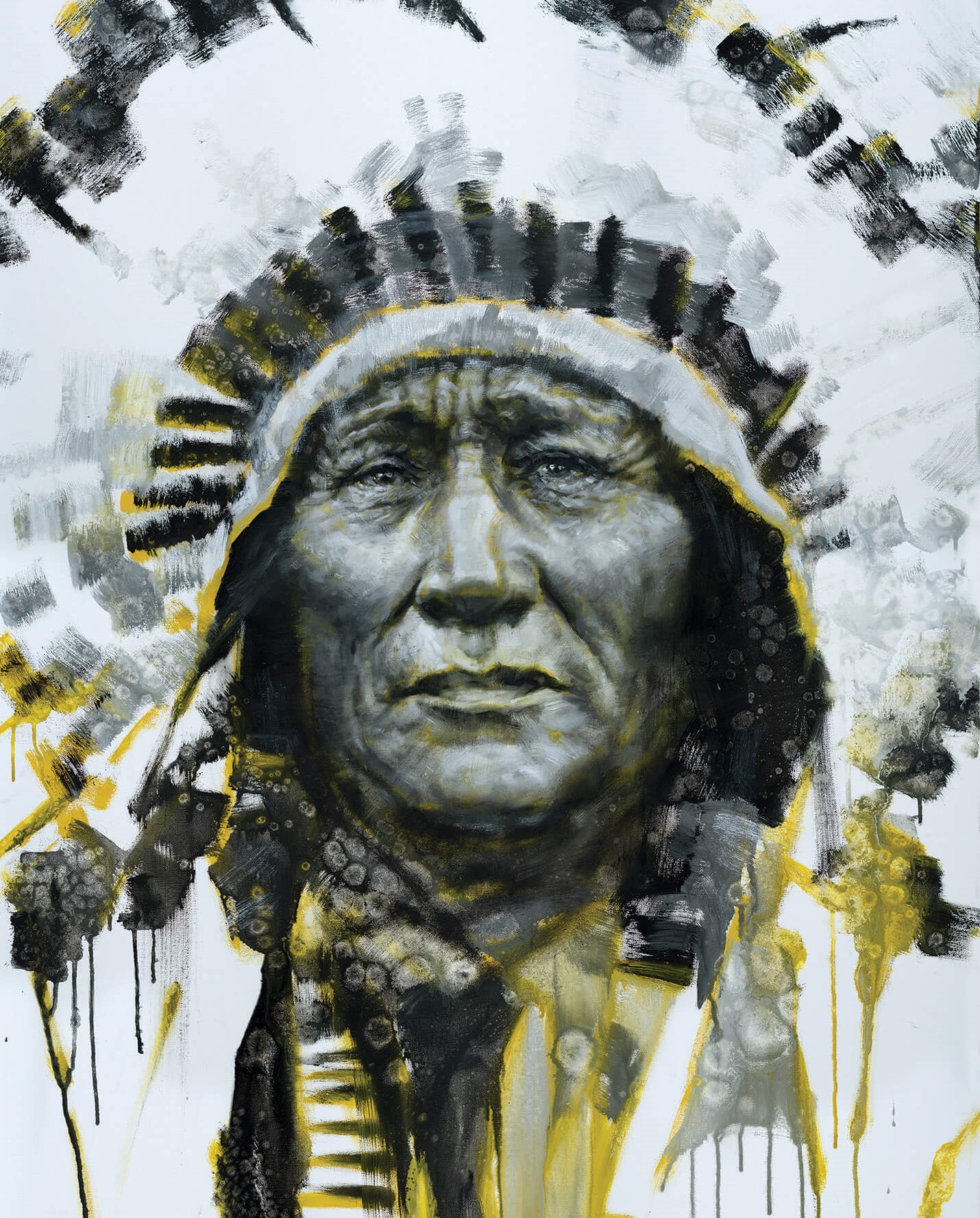 Chief Iron Shell | Oil on Canvas | 60 x 36 inches | 2021
08 Nov

Artist Spotlight: David Frederick Riley

Had David Frederick Riley kept growing beyond 6 feet, 2 inches tall in 10th grade, he figures he might have pursued an NBA career. Fortunately for the world of Western art, however, his height had maxed out. "Around my junior year of high school in Michigan," he laughs, "I threw in the towel and said, 'Okay, we'll do the art thing instead.'"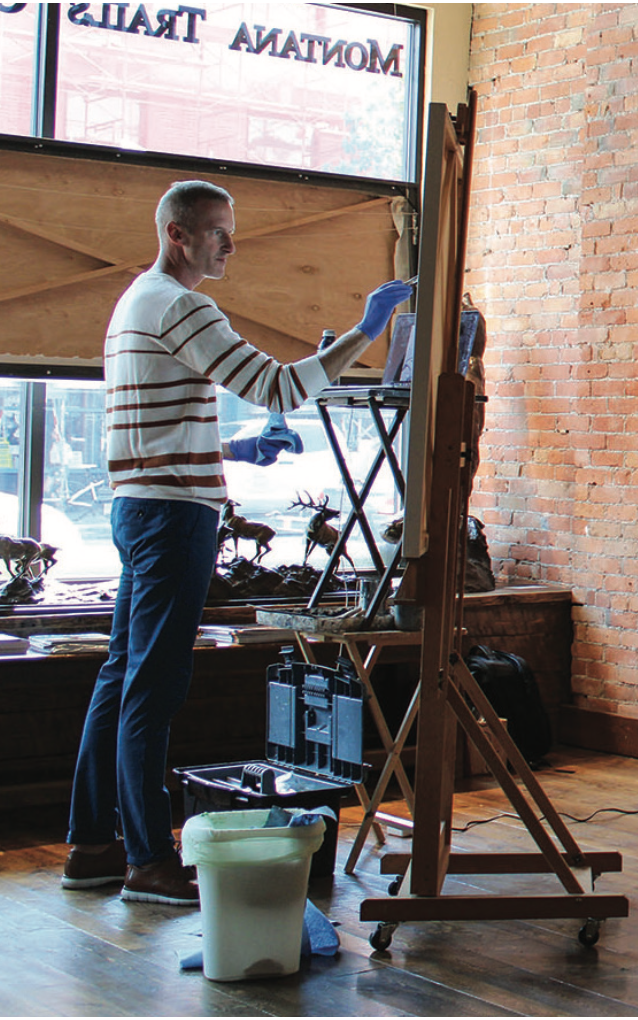 From an early age, Riley had been as good at drawing and painting as he was at dribbling and shooting, so he enrolled in the scientific illustration program at the University of Michigan in Ann Arbor. "I thought maybe you could actually make enough money to live on painting frogs and plants and things like that for textbooks," he says. Halfway through the four-year program, however, he realized that "what I really had fun painting were people." So he transferred to the Savannah College of Art and Design in Georgia to complete a Bachelor of Fine Arts degree.
But Riley didn't instantly launch his painting career. Instead, he learned ballroom dancing and taught it for several years before returning to Savannah for a graduate degree in illustration. He also met his wife there, artist Nealy Riley. He taught her dancing, and together they moved to Colorado and opened a dance studio while also painting. Then, eight years ago, after the birth of their daughter Cameron, the first of their two children, Riley decided that the time had come to make the jump to full-time professional artist.
The family moved to Utah so he could study with two painters he admired: first landscape and figurative artist Ryan S. Brown, who had trained in the classical atelier style in Florence, Italy; and then portraitist Casey Childs, "an amazing painter with expressive brushstrokes and great color usage." He rented a large studio in Park City, where he taught art classes and sublet spaces to other artists. He also began assembling a portrait portfolio — only to be told by a respected gallerist, "They're beautiful, but no one's going to put a random person on their wall."
That feedback inspired Riley to go in a new direction, researching reference photos of well-known Western figures, ranging from Oglala Lakota Chief Iron Tail to country-and-western star Willie Nelson; historic images of ranchers and bronco busters; and iconic animals like wolves, grizzlies,
and bison.
Riley also shifted his format and style. Realizing his works would most likely go to large "mountain modern" homes, he dramatically scaled them up, tightly cropping the images and rendering them in a limited palette that yields high-contrast effects. He even began splashing some finished
canvases with mineral spirits "to add the interest of abstraction while holding the painting within realism."
To mark that successful point of departure, Riley signed those new paintings with his middle name, Frederick. "I was playing kind of an alter-ego game," he chuckles. He feels no urge now, however, to switch his signature. "I don't want to jinx myself."
Riley's work is represented by Meyer Gallery in Park City, Utah; Altamira Fine Art in Jackson, Wyoming, and Scottsdale, Arizona; Montana Trails Gallery in Bozeman, Montana; Manitou Galleries in Santa Fe, New Mexico; Aspen Grove Fine Art in Aspen, Colorado; and Horton Fine Art in Beaver Creek, Colorado.