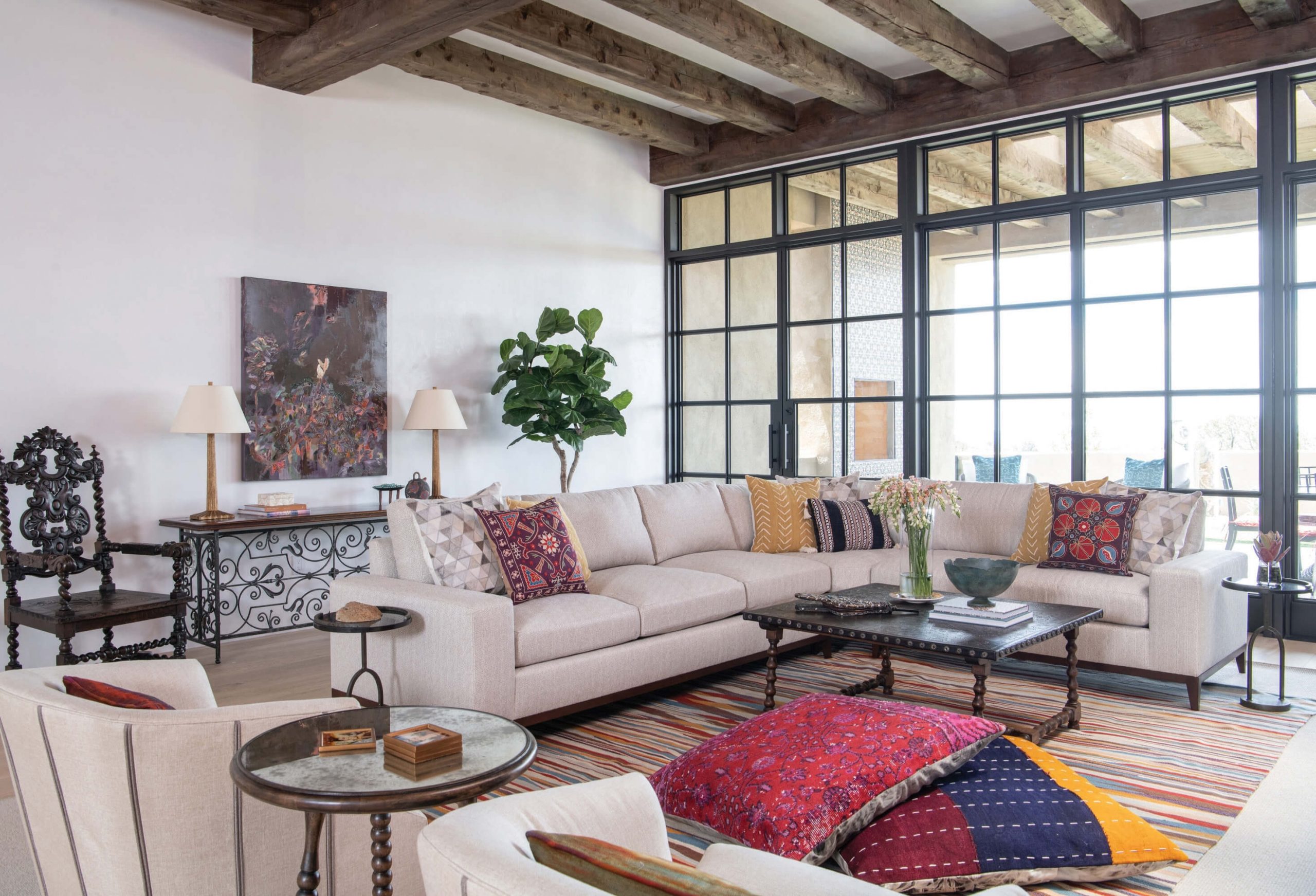 Generous floor-to-ceiling windows open to mountain views in this Santa Fe, New Mexico, living room, where neutral furnishings and colorful accents mimic shades of the setting desert sun. The bishop's chair is an antique from Casa Rosina, the pillows are made from vintage kilims and Turkish rugs, and the artwork is from Orbedonna.
10 May

Designing the West: For the Love of Home

Watching your house take shape from foundation 
to fully furnished can be an informative experience. In Laura Umansky's case, it sparked a lifetime passion for design.

"I watched my father design and build our childhood homes [in Texas]," the founder and CEO of Laura U Design Collective explains. "That is not his career — he owned a nursing home, and he's a rancher — but he always designed our homes, so I just saw that it's possible and creative, and I loved that."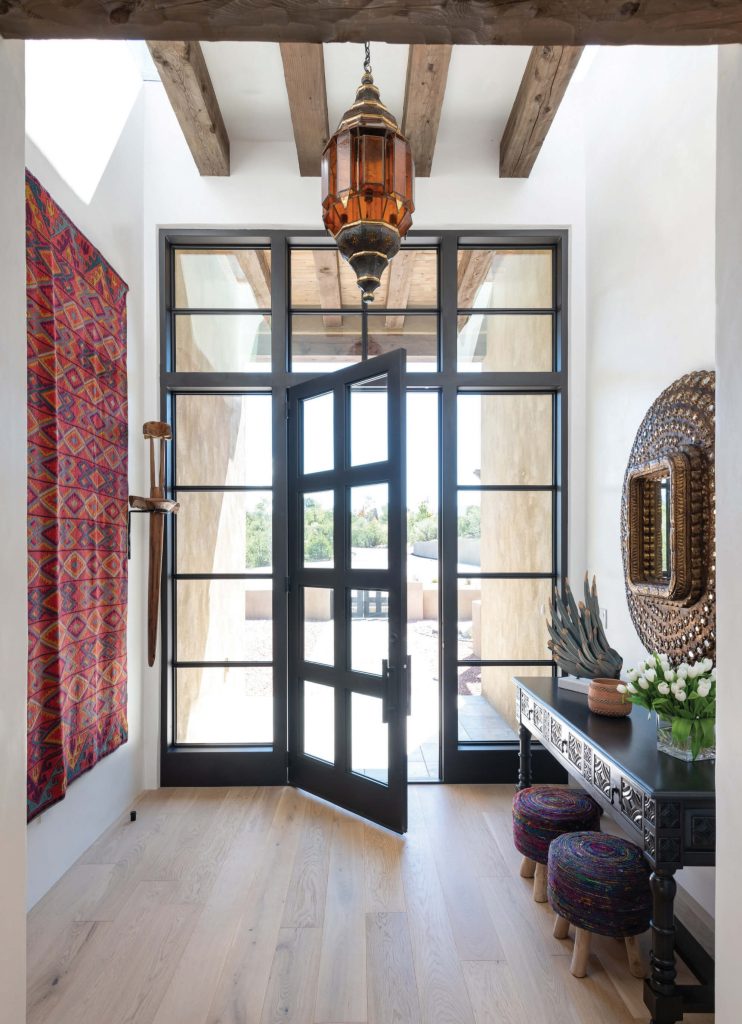 After studying art as an undergraduate and earning a master's degree in architecture, Umansky went straight to work as an interior designer and has never looked back. "I was working for a firm that focused on destination interiors — we did a lot of interiors in Cabo San Lucas; it was a dream gig," Umansky says. "But I always wanted to have my own firm."
She launched Laura U Design Collective in Houston, Texas, in 2007. "It was just before the recession, which is just wonderful timing on my part," Umansky says sarcastically. "But luckily, I was super-lean because it was just me. And then my second hire was my sister, and we hit the ground running and had a third employee by month three."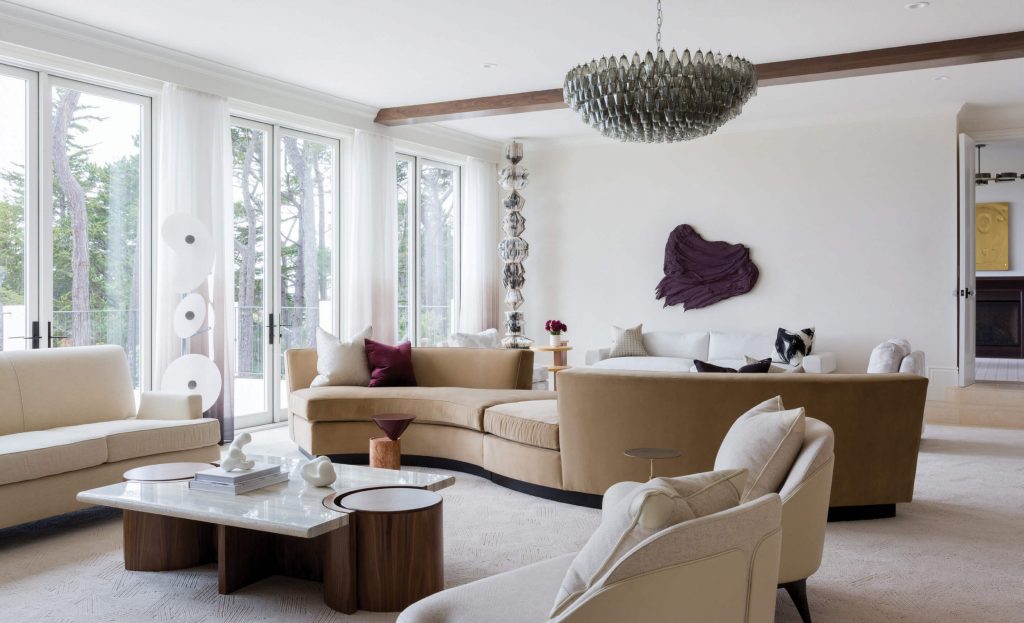 Today, the firm employs a multi-disciplinary team of 17 associates with expertise in architecture, interior design, graphic design, and fine arts. Umansky calls her studio's approach "holistic," offering design solutions from small-scale remodels through new construction.
Gina Elkins Brown joined the firm in 2020 as the creative director, overseeing residential design services. "I am a sucker for a massive renovation; the uglier, the better for me," Umansky says. "And then, on the flipside, Gina loves new construction design, so we're a good match."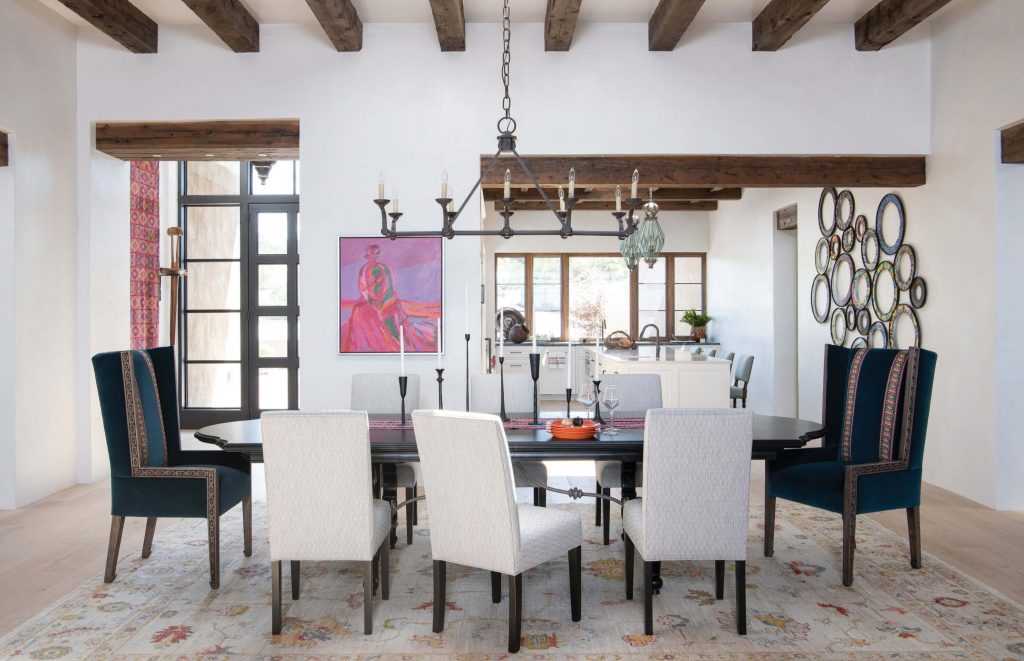 Like Umansky, Brown had an early introduction to architecture when her parents built their family's rural Texas home. "I was mesmerized," she  recalls. "I was so curious about everything." Brown ended up pursuing a career in design, working for 14 years as a principal at a residential architecture firm before joining Laura U.
Umansky and Brown decided to give the swiftly growing studio a new name: Laura U Design Collective. "We offer new construction, designed all the way from foundation through furnishing. But who knows? In time, that may also include landscaping," says Brown, "so that 'Collective' gives us breadth for adding other service lines later." They describe the company culture as hard-working, low-ego, collaborative, and fun. Each morning starts with a coffee chat and champagne corks pop on Friday afternoon.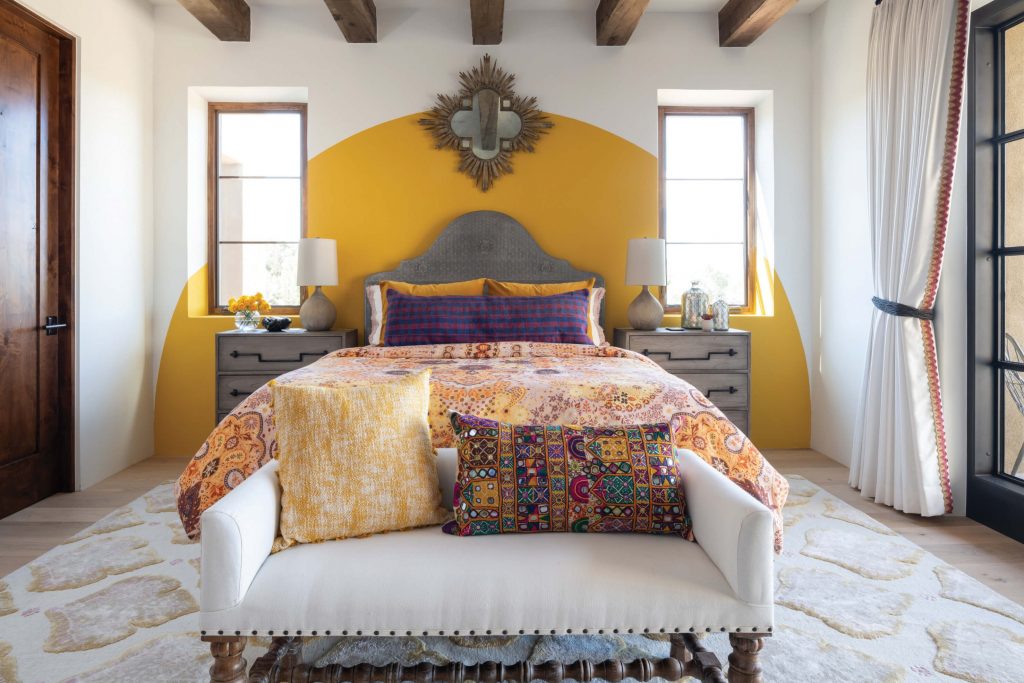 "The reason we get up in the morning is for the love of home," Umansky says. "We're so passionate about creating spaces and environments for our clients that they are going to make memories in. At the end of the day, it's not about us; it's about the homeowner."
Brown agrees, adding "The best compliment is — six or eight months after we've designed a home — I'll get an email saying, 'We had Thanksgiving at our dining room table, and this house was the perfect setting.'"
Since they focus on a client-centric approach, Umansky and Brown avoid the concept of a signature style. However, Umansky explains, "If I had to, I would describe my style as dynamic and classically current — bright, light, bold, and contrasting."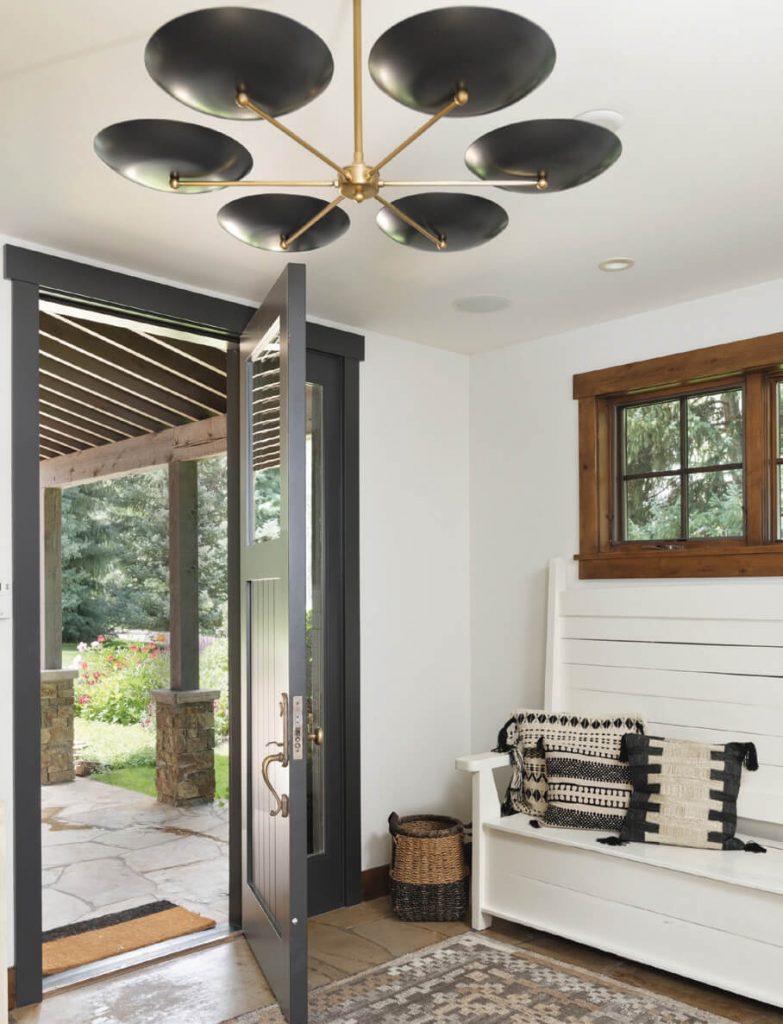 Their design philosophy values performance and wellness along with beauty and comfort. As a mother of twin 8-year-old girls, Umansky's daily life provides ample inspiration. "We choose materials that we know are going to hold up to pets and children," she says. "I use my own home as my test kitchen, and I know what works and what doesn't."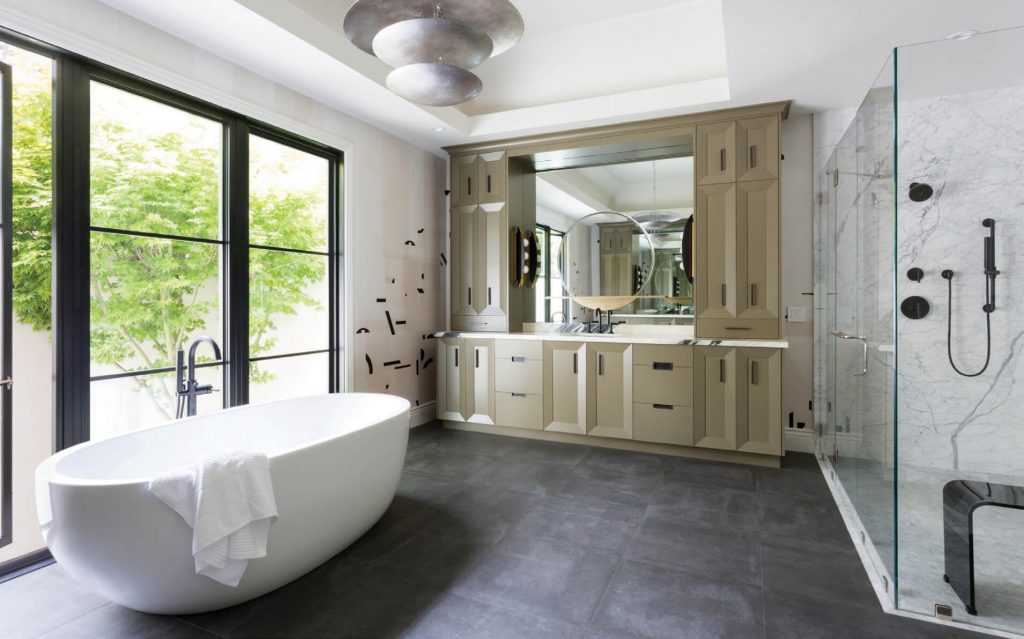 Healthy living and improved indoor air quality are also vital concerns for the firm. "I think a lot of that has to do with the pandemic and people being in their homes and realizing how important it is that our water is filtered and our lighting speaks to our circadian rhythms," Umansky says. "So, I see that being a big push in the coming years."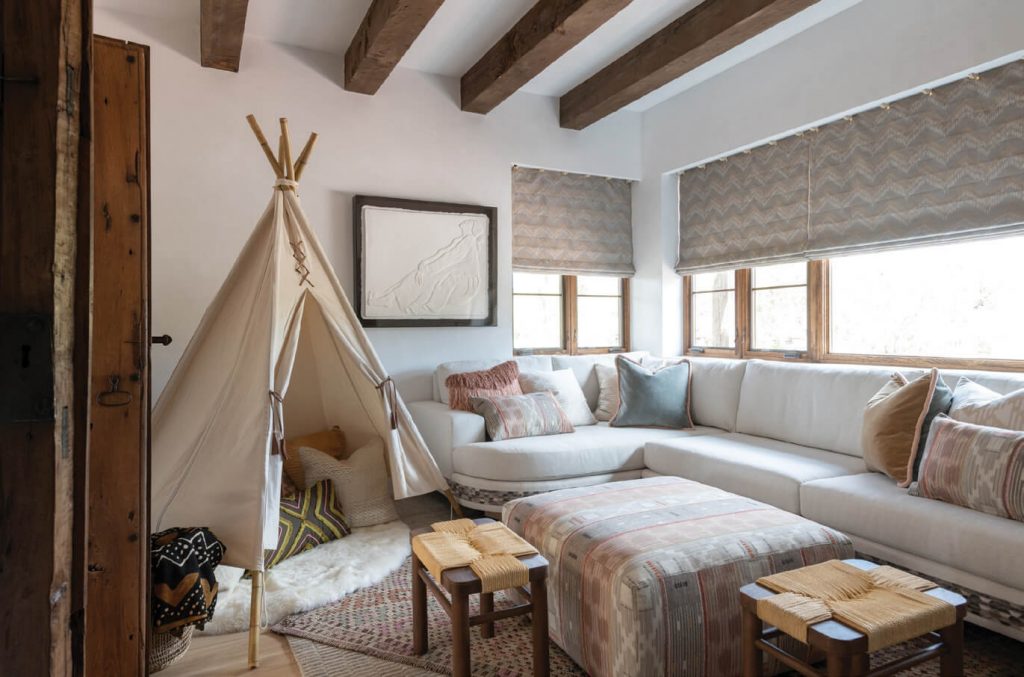 Although Laura U Design Collective is involved in projects all over the country, Umansky admits, "We really love working in Texas and the West." In fact, the firm recently opened an office in Aspen, Colorado, and the design team is currently renovating a show house in nearby Snowmass Village that will double as a home for Umansky and her family.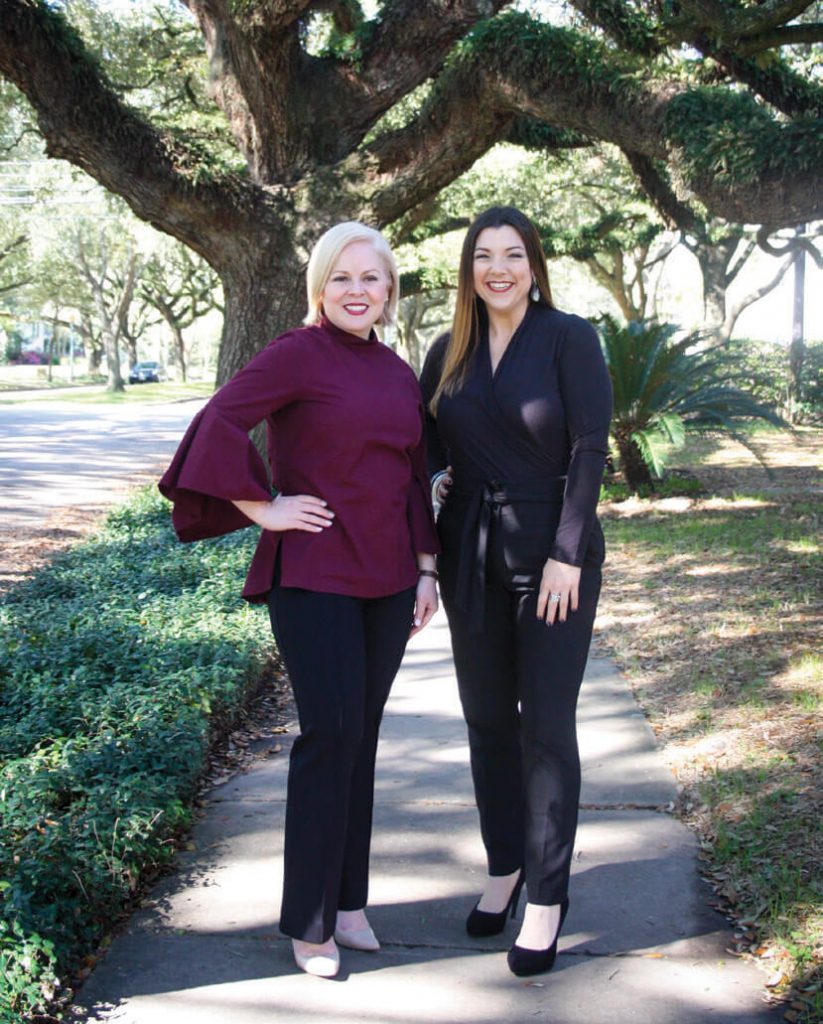 With a growing firm, new clients, and a dawning life in Colorado, Umansky's excited about the future. "My favorite part is the potential," she says. "When I'm meeting with that client for the first time and hearing their dreams and their goals — it's the potential of what could be. I love that."
Interior designers Laura Umansky and Gina Elkins Brown share their creative inspirations.
Do you have a favorite interior paint color?
n L.U.: I like dark, dramatic rooms, so my favorite is Sherwin-Williams Black Fox.
G.E.B.: My favorite is also dark and dramatic, and it's Benjamin Moore Hale Navy.
Do you have a favorite room to design?
n L.U.: I love organization and things in their place, so the mudroom. We get to think through how people live in their homes and where things go. I also like a master bath because a bathtub is huge for me — I like to relax and read in the tub. I like the new, very thin profile, Kohler freestanding tubs. They're gorgeous.
G.E.B.: I love to cook, so for me, it's a kitchen or a prep kitchen. I love digging into those details.
Is there a design element we'd be surprised to see in your home?
L.U.: I like to collect vintage vernacular photography — just peoples' snapshots, like a couple of ladies putting on roller skates, or I have a mug shot from the '60s. They are the art in my home.
G.E.B.: I have a massive addiction to baseball caps. When you walk in my closet, it could be confused for a man's closet because it's like hats, hats, hats — all on hooks, displayed.
When you're in the discovery stage of a new project, do you have any
favorite questions to ask a client to get to know their living patterns?
L.U.: I have a few. Favorite travel destinations: I want to know if they are a resort-in-Mexico type of client or if they like to explore in Rome? Also, music: What sort of music do they enjoy? And then I ask about their favorite cocktail or beverage, really just to get an idea of what their personality is.
G.E.B.: Music is a big one for me as well. I also want to know how they cook. The other one is: When everyone's coming home, and it's the end of the day, and you have your arms full with things, and the kids are coming in with things — tell me what you do.
If you had a great outdoor space, what's one piece of furniture that you'd want to put there?
L.U.: A firepit with really comfortable seating around it.
G.E.B.: One-hundred percent: A firepit with a daybed.