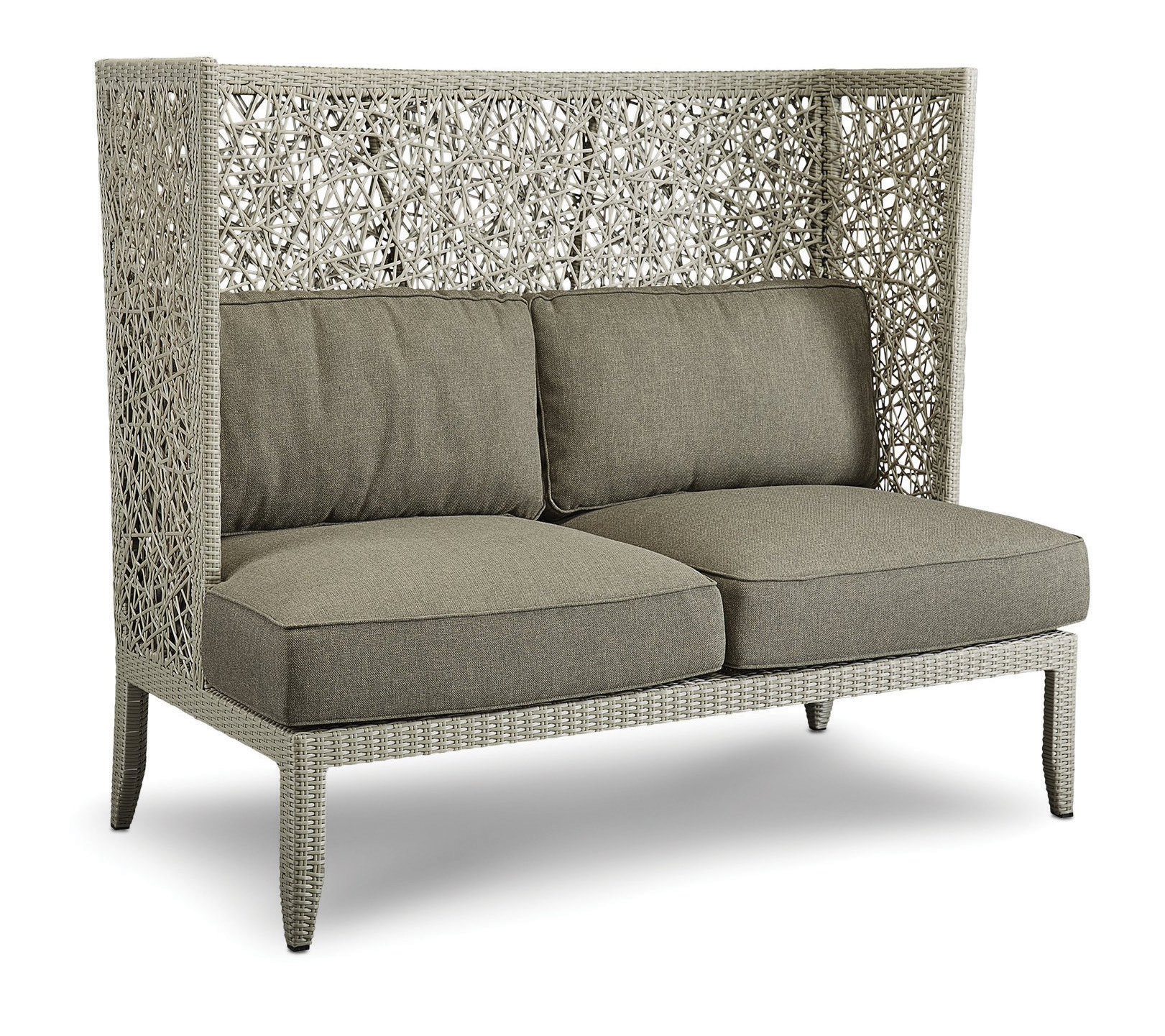 07 Jan

Things We Love
Café Solo from Eva Solo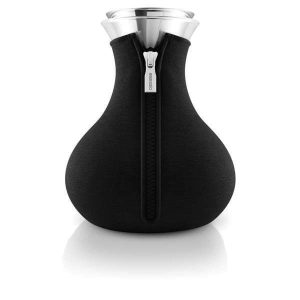 Eva Solo opened its doors more than 100 years ago, and today, it's managed by Jan Engelbrecht, the fourth generation of the founder's family. The company was originally established to manufacture functional, high-quality kitchen utensils for the Scandinavian home. Since then, it has grown to serve clients worldwide from its Copenhagen, Denmark, location. We love that Eva Solo was one of the first to produce kitchen equipment sufficiently stylish enough to leave out on display. This sleek and simple coffee maker is an example of their design standards; it has a drip-free pouring spout, a flip-top lid that opens automatically, and a neoprene cover to keep your coffee hot. Its simple brewing method brings out the best of any coffee bean.
$99
1 liter
counterpointdesignresources.com
Walton Banquette from Wisteria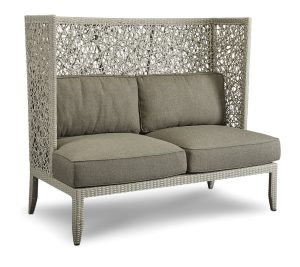 When we think of making a favorite "special" dining area, this Walton Banquette fits our idea. Bench seating is elevated with this design that sports wings on either side, a tall back, and thick cushions. We love that it has a lightweight aluminum frame and that it's made of synthetic resin wicker, making it suitable for outdoor use. This unique banquette brings relaxation and style into any dining space.
$2,325
58 x 50 x 24 inches
wisteria.com
George Carlson: The American West by George Carlson with contributions by Todd Wilkinson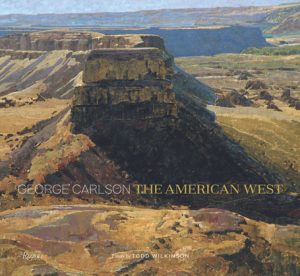 We think you'll be thrilled to discover George Carlson's new book. A favorite artist to many, his work has been likened to French and American Impressionists who turned to nature's beauty for relief in an industrialized world. A frequent award-winner at the famed Prix de West exhibition at the National Cowboy & Western Heritage Museum, Carlson has won many other distinguished awards in both sculpture and landscape painting. George Carlson: The American West is written by the artist, with an essay contributed by journalist and author Todd Wilkinson. Carlson is an American treasure, and this book demonstrates how he's making an impactful contribution to the canon of art history. For collectors of Western art and American landscape painting, this comprehensive volume is an incomparable addition to one's library.
$60
Hardcover | 352 pages
12 x 11 inches
rizzoliusa.com
Bandana Mosaic Tiles from New Ravenna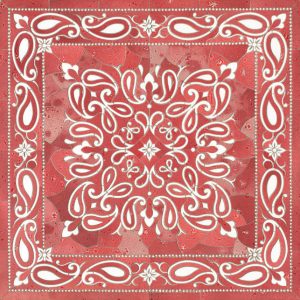 Once described as the "go-to decorator for Manhattan's well-heeled millennial set" by the New York Post, Sasha Bikoff has taken her skills and love of textiles to a new level with these high-end mosaic tiles. New Ravenna paired up with Bikoff to create two versions of bandana tiles, a West Coast and East Coast style. "I love the playfulness of turning a textile into a tile. The paisley bandana is a print that started in India, but it came to really represent America," Bikoff says. "I like the idea of something that's so common being made into a high-end mosaic." The mosaic tile is custom made and precisely measured for each installation.
Inquire for price
newravenna.com
Turquoise People Earrings from Aldrich Art Studio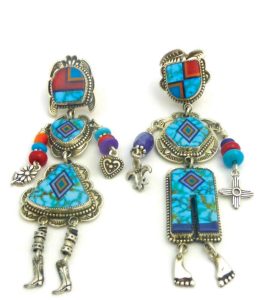 What's not to love about these one-of-a-kind earrings from Aldrich Art Studio? We love the chic hairstyles on these characters, and the lady's sassy skirt makes quite the statement. Valerie and Benny Aldrich, creators of these earrings, work with their staff of four in the mountains near Durango, Colorado, to make each sterling silver person embellished with turquoise, sugilite, opal, orange spiny oyster, and red coral. They combine an Old-World style of intarsia inlay with vivid colors and craftsmanship. For more than 45 years, the two have combed gem and mineral shows to find just the right stones for their designs. In fact, they were pioneers in incorporating faceted gemstones into Southwestern-style jewelry in the early 1970s.
$2,290
1.25 x 3.25 inches
aldrichartstudio.com
The Western Weekender from Range Revolution
We love this travel bag that's outfitted to pack every cowboy's essentials: boots and a hat. The Western Weekender has a patent-pending hat-holding mechanism that cradles the crown of a cowboy hat upside down to preserve the brim's shape during travel. The bag is made from leather that originates on participating Land to Market ranches, which use holistic management practices to monitor soil health, water sequestration, and biodiversity to ensure the stability of grassland resources. Made for those on the move, the Western Weekender comes with a shoulder strap, multiple side handles, and backpack straps for ultimate comfort.
$1,650
22 x 14 x 15.5 inches
rangerevolution.com
American Garden Flatware from Liberty Tabletop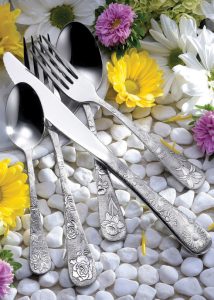 This flatware set from Liberty Tabletop makes it feel like spring is in the air, no matter the season. It features lilies, roses, daisies, daffodils, and clematis in a lively Euro-sized pattern, and the flatware's five-star rating is likely because of its distinctive craftsmanship. Perfect to complement a table laid for entertaining, this stainless steel set is suitable for everyday dining, and its heavy-weight forged knife, 9 inches long, has a serrated blade. Liberty Tabletop's mother company, Sherrill Manufacturing, adheres to some of the highest manufacturing standards in the U.S. Their employees — hunters, anglers, campers, and outdoor enthusiasts — want their children and grandchildren to live in a clean, safe environment; thus, their factory not only meets but exceeds environmental regulations.
$4.79 to $199.95
libertytabletop.com
Bolt Sconce from Hollis + Morris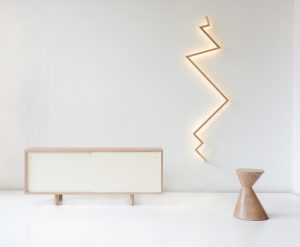 For a new and unusual lighting accent, this Bolt Sconce from Hollis + Morris is just right. The awe-inspiring light display shines from a series of twists and turns to create a bold silhouette while producing a soft glow. Powered by custom components, a single LED light source turns each corner to illuminate the fixture's angles. The Toronto, Canada-based manufacturer, known for its well-crafted, handmade furniture and lighting, balances modern style with quality materials, resulting in thoughtful, quality pieces that are made to last.
$2,550
3 feet
hollisandmorris.com
Urban Stack Murphy Bunk Beds from BredaBeds
BredaBeds continues the tradition of family-owned businesses. Brad Wilson established the company in 1993, and now his three sons work with him. In the beginning, their business focused on installing countertops and manufacturing 3D laminate cabinet doors. Then they segued into closet systems and now Murphy beds at their customers' request. Formerly a wholesaler to the trade, BredaBeds now allows consumers to buy direct from the Idaho-based business. We love the unique design of these twin Urban Stack Murphy Bunk Beds, which can be out of sight when not needed and offer a comfortable place for guests when pulled out. They are available in twin and extra-long twin. Made to order, they come in seven colors and three different hardware finishes.
$3,300
Twin: 81 x 93 x 18 inches | Twin extra long: 86 x 93 x 18 inches
bredabeds.com