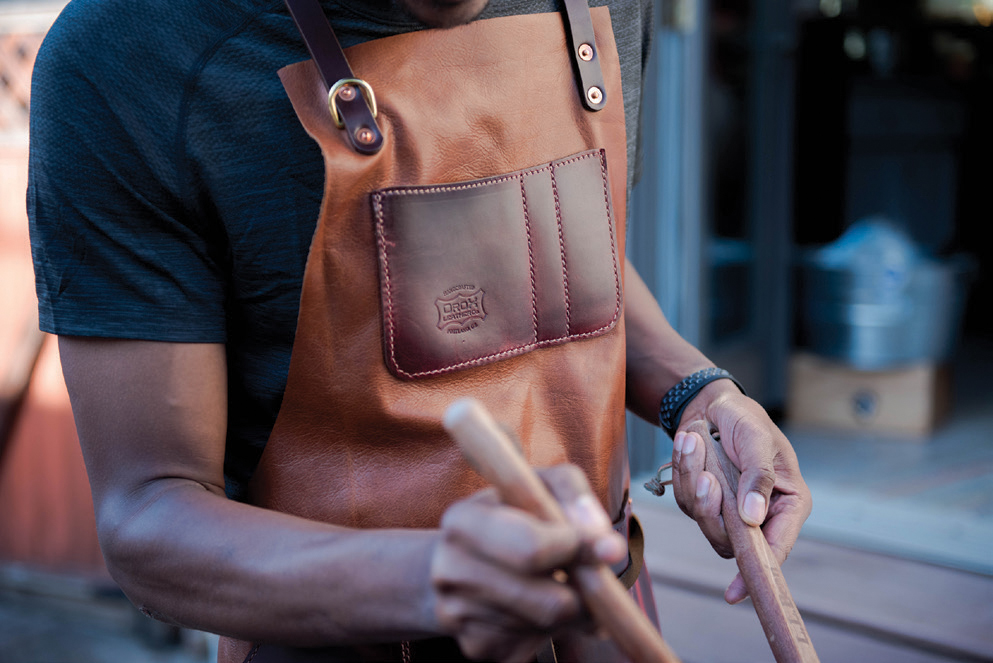 420 | Custom sizes | oroxleather.com
17 Jan

Things we love
Decorative Security Doors by REMO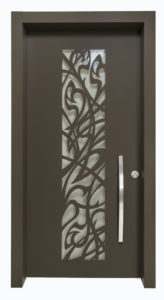 Despite the beauty of this door, it's no delicate flower. These security doors by REMO protect your family while looking lovely. A door can be customized to include impermeable materials at its core, offering protection from intruders, fires, and bullets. Available in single or double-door styling, the variety of finishes include wood, brass, exotic stone, wood veneers, and powder coats in hundreds of colors. Whether you live rurally or in a large city, REMO Security Doors offer the option of protection in a beautifully concealed manner.
$1,500 to $30,000
remosecuritydoors.com
Mullanium Song Bird from Things Finer
This proud bird sits atop of the world in one of those home accessories that grabs your eye and holds it while you admire the details. The globe of this handmade item is an antique 1950s bank, and the bird is hand-carved from birch wood, painted, and finished with vintage Steam Punk items. This unusual offering from Things Finer was created by Tori Mullen, who has made home novelties for over 20 years. The owners of Things Finer, Elizabeth and Robert Pettus, source unique antiquities and contemporary jewelry for their shop that's located in La Fonda Hotel in Santa Fe, New Mexico. What makes their offerings special is that each one has been hand-picked and is designed to delight.
$250
8 inches
thingsfiner.com
Artfully Woven Rugs from New Moon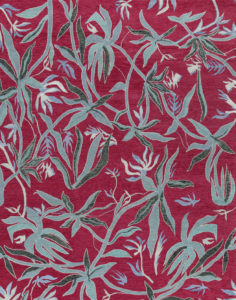 "Art Underfoot," a television program that ran on PBS and HGTV, focused on the history and methods used to create hand-woven rugs. The show featured the founder of New Moon Rugs, John Kurtz, and its title seems an appropriate way to describe the hand-crafted silk and wool rugs he's designed. As a painter who has trained at the Pennsylvania Academy of the Fine Arts and the Accademia di Belle Arti in Florence, Italy, Kurtz combined his knowledge of art with his love of antiquities to create his business. Today, his daughters, Erika and Josephine, continue designing rugs and have them made in Tibet for clients the world over. In addition to their own designs, New Moon Rugs also creates custom fine carpets.
Price available upon request
newmoonrugs.com
Tradesman Apron by Orox Leather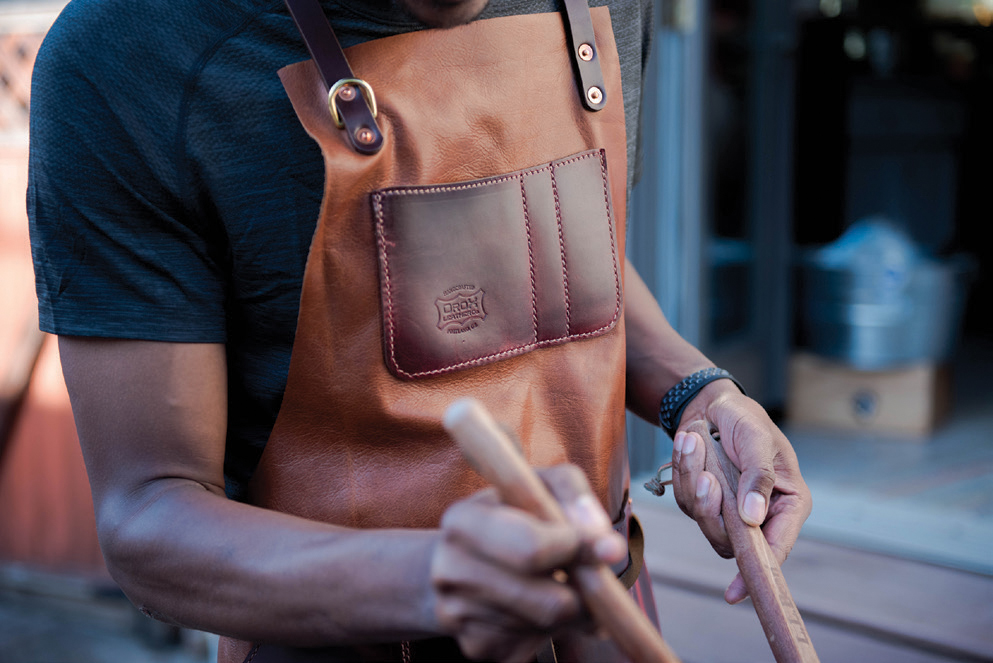 When visiting Portland's Old Town neighborhood, many are delighted to see ancient craftsmanship revived by the Martinez family at Orox Leather Company. Have you ever seen a smock as fine as this Tradesman Apron, an item that becomes more beautiful with wear? It's made with three types of leather and is constructed with copper rivets and solid brass buckles and rings. First created for the employees in their own shop, the demand caused the Martinez family to produce the aprons on a greater scale. The Orox Leather Company spans four generations of leather makers, with roots beginning in Oaxaca, Mexico. The name Orox represents the merging of the family's past (Oaxaca) with their present (Oregon).
$420
Custom sizes
oroxleather.com
Hommages Jewelry Series by Freywille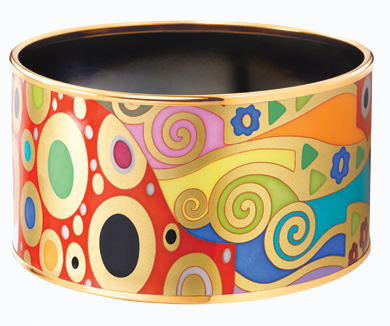 Founded by artist Michaela Frey and Dr. Friedrich Wille in Vienna, Austria, in 1951, the Freywille name is synonymous with the art of enamel. Sometimes referred to as "fire enameling," the process occurs when molten glass is poured onto metal or a substrate and fuses to create a smooth, colorful surface. Already well known for their distinct hand-decorated designs that transform jewelry into art, Freywille was commissioned by the Claude Monet Foundation to create a collection in honor of the Impressionist master in 1995.
Since then, a number of jewelry collections adorned with masterpieces were introduced, including works by Gustav Klimt, Alfons Mucha, and Vincent van Gogh, among others. We love this Éternité bangle bracelet from the Hommage à Vincent van Gogh series. When stacked in several different widths or paired with a matching necklace, it makes a stunning statement. Not to be outdone, the Diva bangle from the Hommage à Gustav Klimt collection is finished with the immutable elegance of Art Nouveau. And using the timeless design of a circle, the Luna Piena pendant, from the Hommage à Claude Monet series, features the quintessential iris that the artist loved to paint. No matter the occasion, we think any one of these wearable works would make a special gift for an art-loving individual.
Éternité Bangle Bracelet: $1,475
Diva Bangle Bracelets: $1,180
Luna Piena Pendant: $925
shop.freywille.com/usa
Custom Sofa from The Arrangement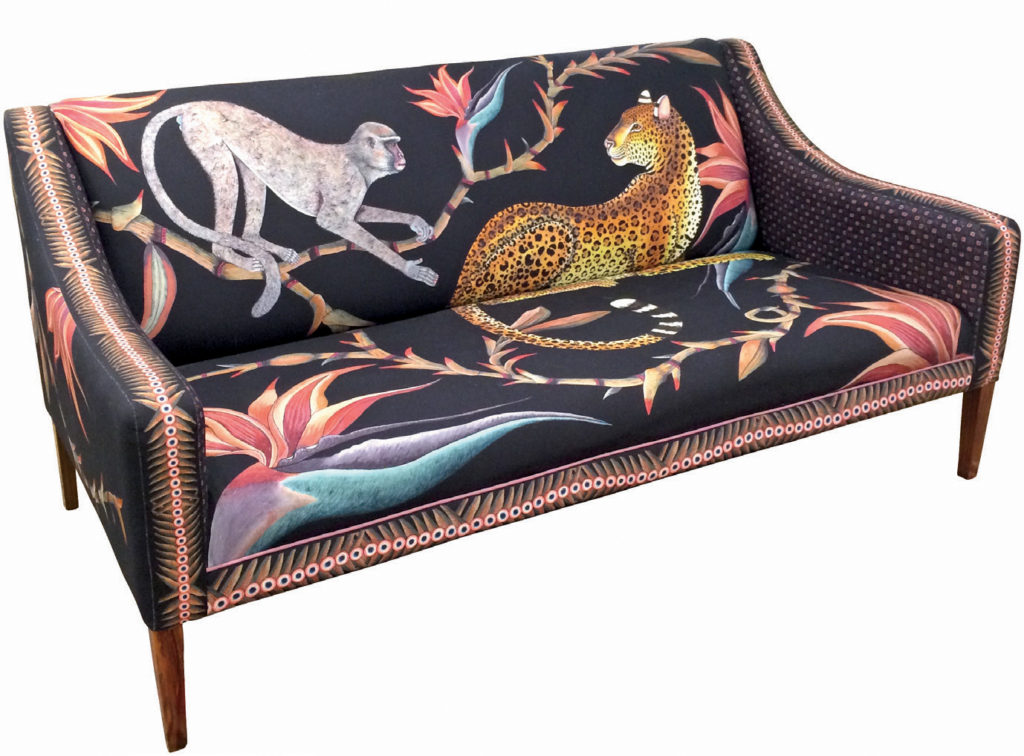 As a source for homeowners and interior designers, the Arrangement in Dallas and Houston, Texas, has received a National Arts Award for the best showrooms in the U.S. Owner and designer Katherine Snedeker imagines and creates one-of-a-kind showcases to inspire ideas for decorating one's home. This sofa was designed by Snedeker, and the fabric is the last of its kind, made by a group of artisans in Africa who are known for their sculptures and used them as inspiration for the design.
$21,306
34 x 72 x 37 inches
thearrangement.com
Tea Towels Inspired by Frank Lloyd Wright
For those who love the icon of architecture, Frank Lloyd Wright, we found these enchanting kitchen towels in the gift shop of the de Young Museum in San Francisco. Adding a beautiful design to everyday objects enhances their use, especially when they are available for an excellent price. An artistic gift for yourself or a friend, we recommend the stylish Oak Park or the Saguaro, each made with 100 percent cotton. There are plenty of other items for Wright lovers in the museum's gift shop, including trivets, serving trays, and stained-glass reproductions.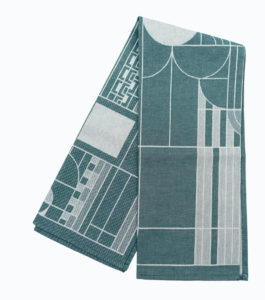 20 x 30 inches
$16.50
shop.famsf.org
Days Gone by Door Knocker by Mark James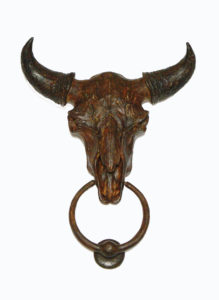 As an avid outdoorsman, Mark James has seen more than one animal skull share the territory he calls home. The Wyoming wilderness, and James' dedication to it as a place to live and work, provides inspiration for the subject matter he portrays in bronze. We love this Days Gone by Door Knocker, a reminder of a time past when the mighty bison was free to roam the West. It's available through the Southwest Gallery in Dallas, Texas, which has been in business for over 50 years.
$1,200
11 x 9 x 3 inches
swgallery.com