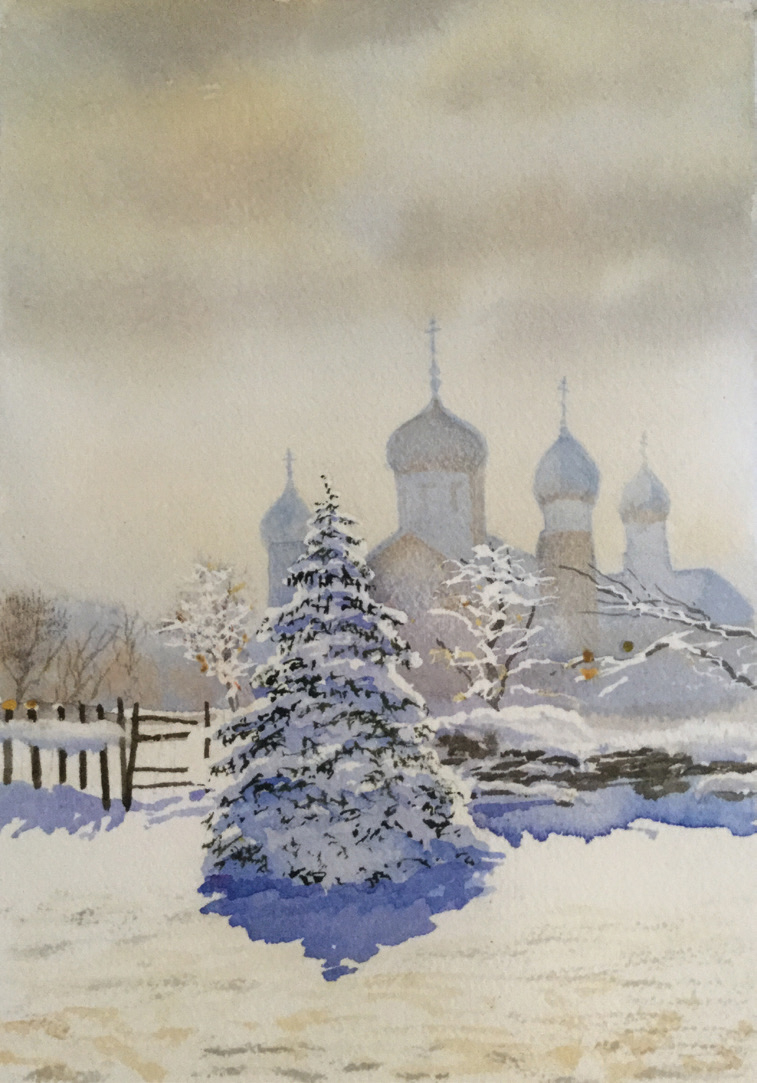 Gregory Strachov, Christmas Morning Watercolor | 8.5 x 6.125 inches
20 Jan

From the Editor: Variations on a Theme

In this issue of WA&A, painter Quang Ho explains creativity in a way that sticks with you. He begins his artistic process with careful observation and a desire to convey an experience, "but when the paint hits the canvas, it becomes a whole different visual vocabulary — it becomes music and sound and rhythm that has to make sense together," he says. "Each painting is a search for beauty."

Ho's words echo across every page of this issue. And while observing the work of the artists and designers profiled inside, one quickly sees that beauty is not limited to a cosmetic definition, but instead has many different identities.

We find beauty (and bravery) in the story of Gregory Strachov, an artist who overcame significant challenges to paint again ("A Fresh Perspective"). The watercolor featured on this page was completed last December after he recovered from his second major brain surgery, the first of which left half of his body paralyzed and obscured his vision. Strachov's search for beauty brings us not only a unique perspective of the Western landscape but also an astonishing story about the resilience of the human spirit.

Despite achieving aesthetic beauty in his colorful, narrative canvases and bronze sculptures, Minnesota Chippewa artist David Bradley is primarily interested in creating work that inspires social change ("The Storyteller"). His art and activism contributed to the passage of the Indian Arts and Crafts Act of 1990, which toughened penalties for misrepresenting and selling items as Native American-made. His efforts will protect countless other artists and motivate people to make a difference; that's beautiful, too.

Beauty in the architectural form enhances lives and emphasizes its environment. The creativity of artists John Bell and Janell James is influenced by their home's architecture ("An Artistic Temple"). The renovation of their dream home, a modern structure designed by John Sugden in 1959, led Bell from impressionism to abstraction and to a series of architectural paintings and three-dimensional works. James, on the other hand, frequently paints the trees on their property, and her canvases, like their home, encourage harmony between modernity and nature.

In "Russian River Respite," Feldman Architecture designs a home that resonates with its setting. It's beautiful to see how minimalism helps accentuate the Western landscape and how an arrangement of steel and concrete can become a comfortable dwelling.

Inside this issue are countless other examples of creative people searching for and finding beauty in its many and varied forms. I hope these stories inspire your own search, and even encourage a new definition of what beauty, for you, might be.