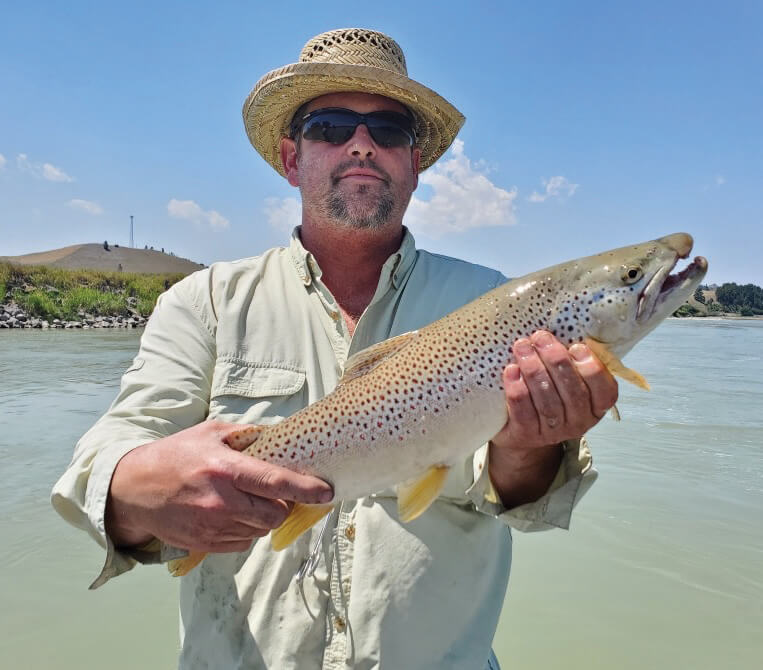 11 Jul

Artist Spotlight: Andrew Parent

When Andrew Parent, then in his early twenties, got his first job sweeping floors and otherwise helping out in a bridge-building shop in Billings, Montana, 20-odd miles down the Yellowstone River from his home in Worden, he knew he'd found his life's path. "It was the smell, the sound, the warmth of the steel," he reminisces of that turning point following his troubled teen years. "The gears in my brain finally meshed. I knew it was my destiny." Now, at the age of 49, he's fully immersed in the world of transforming steel and other mighty metals into desirable objects that combine aesthetic beauty and exceptionally functional purpose.

Out of his shop have come fire screens resembling the embellishments of classic Art Deco buildings; range hoods with the mighty dignity of a turn-of-the-century foundry; pendant lights and chandeliers that give a dining room, living room, porch, or patio the gracious grandeur of a classic Rocky Mountain lodge; and other metal accouterments for the home. That's not to mention artworks made from welded steel, without any use of the casting process, that offer uncannily realistic renderings of mountain scenery, Western wildlife, and even Lady Justice, a work created for a Billings law firm. "I love it when someone asks, 'What foundry poured that?' And we tell them it's straight welded steel," Parent says.

All that imaginative metal work has been but a prelude, Parent says, to his current and future passion, which he sums up in one word: Peacemaker. First, it serves as the name for the custom barbecues he's been fashioning of late: massive outdoor machines customized to the particular needs and cooking style of each client, put together and decorated with all the glorious detailing of, say, a locomotive from the Golden Age of Steam. "I said to myself, 'You know, I'm going to build some barbecues, and they're going to be the best that I can because I want them to be heirlooms,'" Parent says. He's come to believe in them so strongly, and love them and the food they produce so much, that they've evolved into a restaurant — also called Peacemaker — just off the interstate in nearby Huntley, Montana, where, on Fridays, Saturdays, and Sundays, one massive barbecue with a six-by-four-foot cooking chamber yields a buffet of chicken, beef, and pork, served with all the trimmings. He wouldn't object to the possibility of a chain.

But that's not the sole extent of the brand, as its tagline — "Fire. Food. Song." — might suggest. It's also the name of Parent's band, The Peacemakers, which plays rousing "Americana and rock-and-roll, all original songs," fronted by Parent and his wife, Roxanne. "I have not been a peacemaker my whole life," he explains. "This is all a vehicle for redemption for me."

Find Parent's work in Worden, Montana, or at andrew-parent.com.