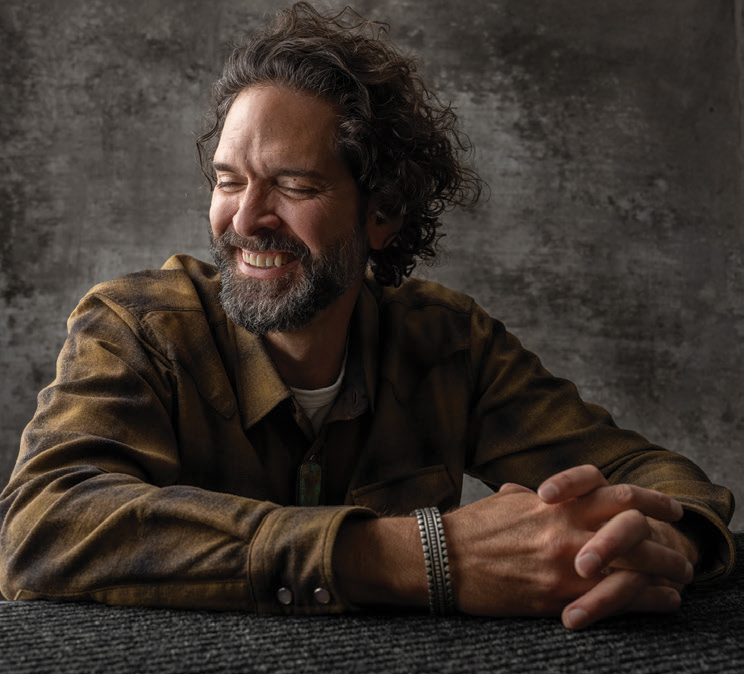 11 Jan

Artist Spotlight: Brad Overton

Brad Overton rs asked in early 2008 as if it were yesterday. "Are you sculpting, or are you wasting your talent?" That challenge came from Angelo Caravaglia, his former sculpture professor from the University of Utah, where Overton had graduated with a Bachelor of Fine Arts in 1997. One of Caravaglia's most promising students, Overton had called to check in with the respected Italian-American Modernist sculptor—whose works can be seen in many public settings across the Beehive State State—shortly before his mentor died that May.

Truth be told, Overton wasn't making three-dimensional art at that time. The Salt Lake City-based artist was too busy, thanks to his prodigious success as a painter of still lifes and figurative works noteworthy for their vivid realism often seasoned with just the slightest hint of the surreal. "But I couldn't stop thinking about what Caravaglia said to me," he recalls.

Though he hadn't been sculpting, he did feel as if his teacher's spirit guided every moment he spent in his studio. "When I did something in his class I thought was good, he would look at my work and say, 'What are you going to do now, gloat? Knock it down and do it again!' He taught me the importance of deliberate practice, spending time doing what you're trying to be good at until you actually are good at it."

In early 2020, as many people found themselves doing after the pandemic disrupted life, Overton finally found the time to "recalibrate what might be possible in my art." He'd been creating some Western-themed sculpture and mentioned the activity to Leroy Garcia, the founder of Blue Rain Gallery, which represents him in Santa Fe, New Mexico. That sparked a deeper conversation between the two, leading Overton to pursue a very particular subject for his first public venture into the medium.

For several years, he'd been fascinated with the subject of La Calavera Catrina, the familiar skeletal female figure of Mexico's Dia de los Muertos celebrations, which finds expression today in costumes and elaborate face painting. His own larger-than-life portraits of beautiful women made up with glamorous skull faces had been enthusiastically received by collectors, and the same subject seemed ideal for reinterpretation in bronze.

The results debuted last summer at Blue Rain Gallery in the form of three vividly glazed limited-edition bronze busts entitled Texoctic, Moetzicate, and Tonantzin — names in Nahuatl, the ancient Aztec language, respectively meaning "arrayed in blue," "to exist," and "Mother Earth goddess," says Overton. At once mysteriously enchanting, the sculptures form an eloquent response by Overton to what's been happening in the world around him. "I wanted them to have a sense of mystery," he adds. "The masks may allude to death, but they're really about a call to life, to immortality, to fully embracing the whole of existence." No doubt the late Caravaglia would have approved.

Along with Blue Rain Gallery, Overton's work is represented by Julie Nester Gallery in Park City, Utah; and Altamira Fine Art in Jackson Hole, Wyoming, and Scottsdale, Arizona.