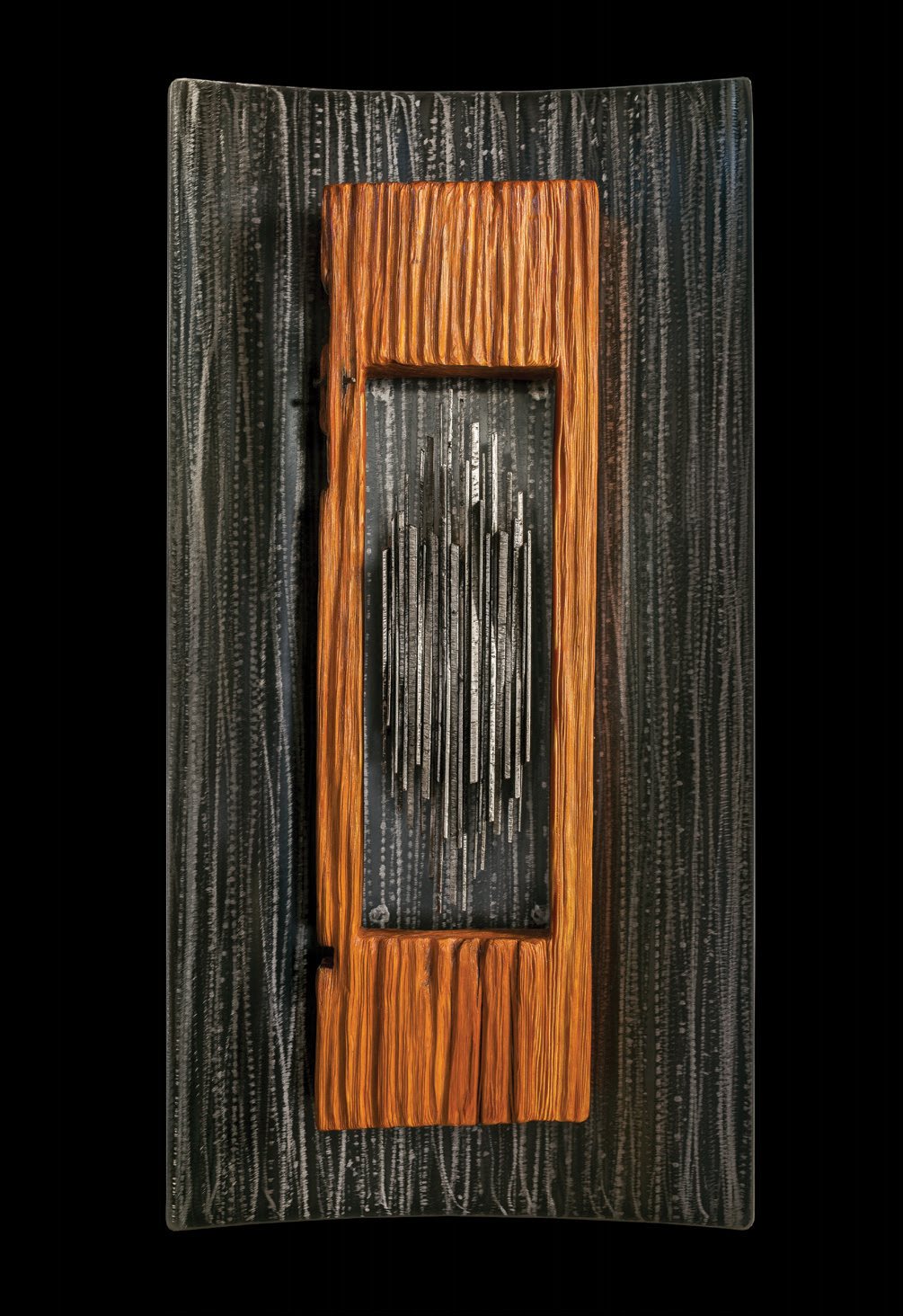 Silver Lining | Steel and Reclaimed Wood | 59 x 24 x 7 inches | Photo by Tim Wampler
17 Jan

Artist Spotlight: Carlos Page

Carlos Page crafts modern sculptures and furnishings from a variety of mediums: steel that's hand-forged in his own studio or cut with an acetylene torch; dense concrete that's sometimes finished to a polished, marble-like surface; and reclaimed wood that's often charred to accentuate its grain. The results are simultaneously muscular and graceful, and richly evocative of the natural world.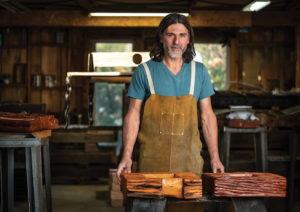 "My work, which has been called rustic contemporary and also primitive, is a combination of two powerful impulses in me," explains the 54-year-old artist, who is now primarily based on more than an acre of desert in Cave Creek, Arizona, about 30 miles north of downtown Phoenix. "I'm very much in awe of nature. But, with my urban background, I also appreciate industry and engineering and architecture."
Page spent his first 20-plus years in and around Buenos Aires. At age 23, he jumped at the opportunity to move to San Francisco to work as an apprentice in the studio of Argentine sculptor, artistic director, and filmmaker Pepe Ozan. Among myriad other inspirational experiences that the position provided, Page assisted Ozan in creating mammoth sculptural set pieces and stages for the early years of the annual Burning Man arts festival in Nevada. As each year's gathering came to an end, all those creations ritually went up in flames. "Pepe gave me my first exposure to making artwork from ideas to execution. It transformed my life," he says.
After spending a year and a half back in Argentina, where he married his wife, LeeAnn, Page entered the fine arts program at Hunter College in New York City. By the time he graduated with a bachelor's degree in January 2001, he'd already begun selling sculptures he had made in the classroom studio. A month after graduation, he opened a workspace in Hoboken, New Jersey. Seven months later, the terrorist attacks of September 11 and the economic and spiritual pall they cast over the greater New York City area led Page to begin a peripatetic creative life that lasted more than a decade, displaying and selling his works in a dozen or more arts festivals and juried shows each year from coast to coast. "That's when I put on blinders," he says of the sense of purpose he developed. "All you can do is what you know how to do. And I never stopped."
Page is now almost permanently settled in the Southwest, though he still makes regular visits to New York. Currently, he's working with an architect to fine-tune the design of his outdoor studio, complete with a forge and blacksmith tools, and this year he'll break ground on a gallery exhibition space there for his work. "After so many years on the road," he says, "now people are starting to come to me."
Page participates each fall in Cave Creek's Hidden in the Hills Studio Tour & Sale. His sculptures and furniture, along with works by almost a hundred other artists, are on display through March 29 during Scottsdale's 30th annual Celebration of Fine Art.