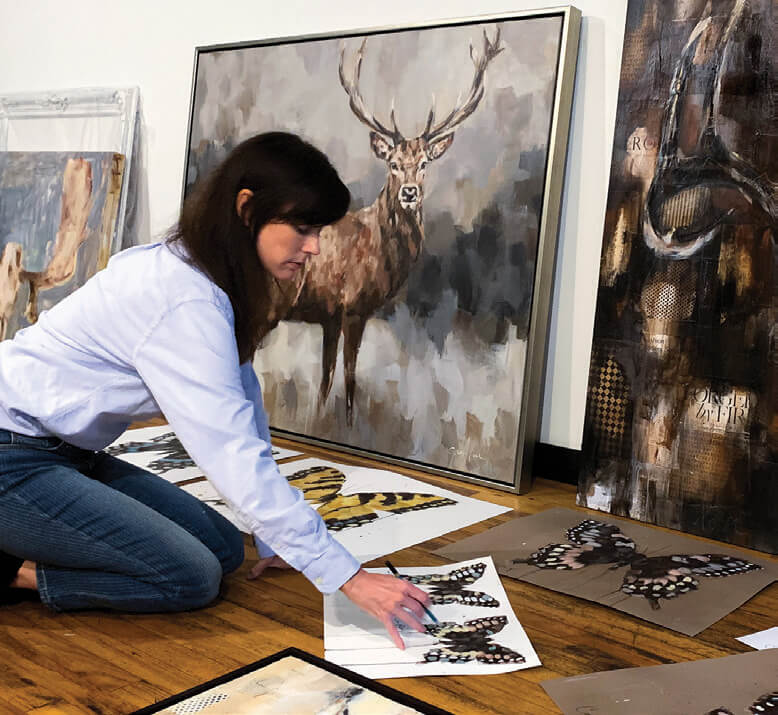 American Beauty | Bronze | 5.5 x 20 x 7 feet | 2012 | Edition of 5
12 May

Artist Spotlight: Carrie Penley

Take one look at Ancient Origins, a recent work by Carrie Penley, and it's clear that the artist resonates with the American West. An accurate yet expressively rendered image of a mighty bull bison displayed from the side in all his shaggy glory, the more than 4-foot-wide artwork combines layers of acrylics, applied in energetic daubs and swirls, with collaged paper revealing such phrases as "individuality" and "icons of the West," along with smaller words that invite closer inspection. The effect provides a satisfying aesthetic experience and an engaging dialogue between the viewer and the artist.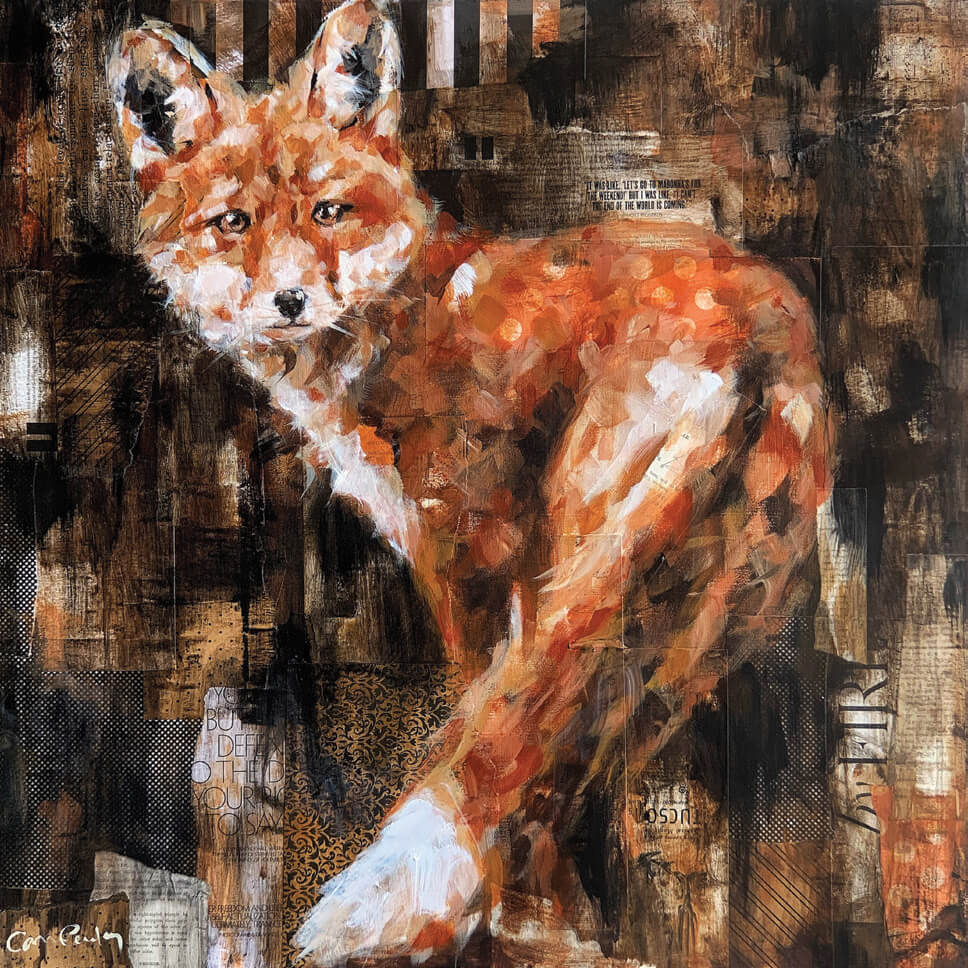 No wonder the Booth Western Art Museum in Cartersville, Georgia, the largest permanent exhibition space in the world devoted to Western art, featured 18 of Penley's wildlife works in an exhibition this past spring. And many of her paintings were inspired by the creatures she saw on journeys West with her three teenage children.
"I feel I can tell subtle stories through my art by tearing out those graphic elements and putting them into my paintings," Penley explains. "The style evolved probably because I love the work of Robert Rauschenberg," she adds, citing the forerunner of America's Pop Art movement, who incorporated torn paper and found objects into his works.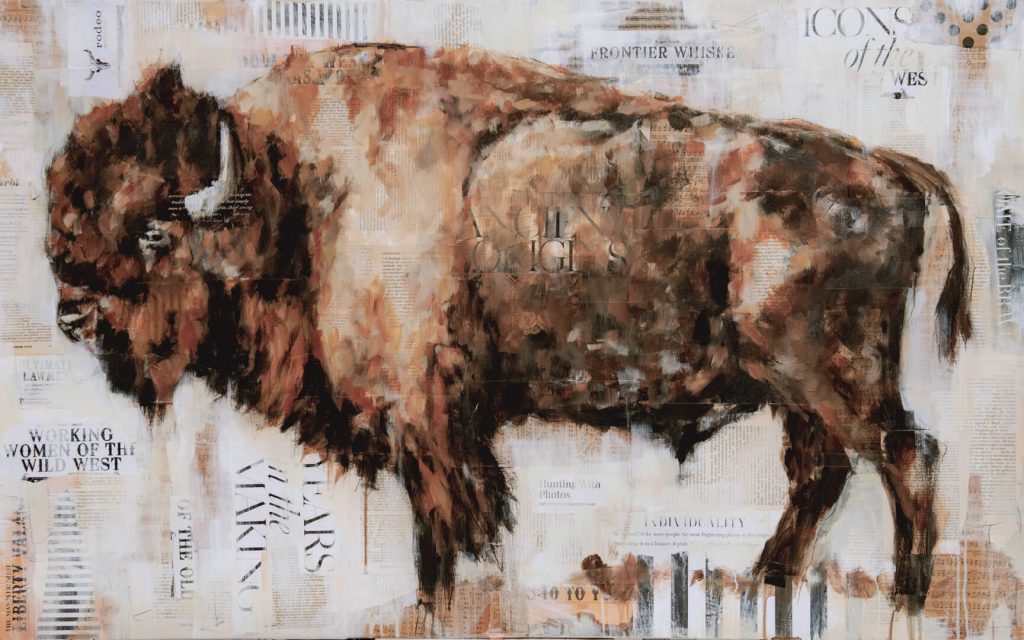 Penley's readiness to mix mediums has been a hallmark of her approach from the beginning. "At my high school reunion, a classmate reminded me that in kindergarten, I was a bully with the crafts supplies," she says, laughing. "Crayons, pens, markers, glue, construction paper, I would get all the best materials and not let anyone use them until I had finished."
At the University of Georgia, she studied journalism and graphic design, and a love for photography flourished when she studied abroad in Italy. After graduation, she worked for a year at a marketing firm before joining the Atlanta interior design team of the late Dan Carithers. "His talent for pulling together a room was similar to painting. You start with a blank canvas and gradually add color and form. I learned so much from him," she says.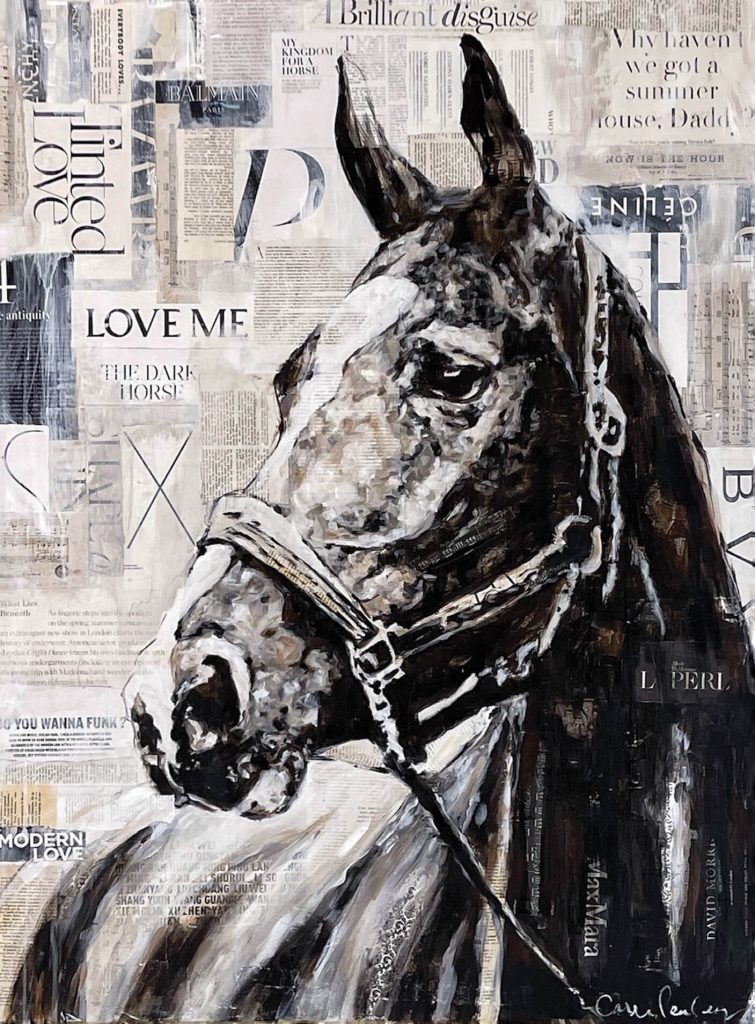 Parenthood and a 2013 divorce pointed her back to her earlier love for art. "Painting was something I could do at home at all hours while also raising my children," she says. Success, along with her kids' growing independence, led her to rent a studio minutes from home in downtown Carrollton, Georgia, about an hour outside of Atlanta. That's where she goes through the process she has evolved: working from a reference photo to first block out her subject in loose brushstrokes on the canvas, applying a layer of collage, and then going back and forth between those media "building and rebuilding the image" until she's satisfied. Her last step: applying a layer of clear resin that seals the work while adding "softness, shine, and an ethereal three-dimensional quality." And now, unlike her earliest days of making art, Penley doesn't have to share the supplies with anyone.
Penley is represented by Buckhead Art & Company in Atlanta, Georgia; Gallery Wild in Jackson Hole, Wyoming; and Stellers Gallery in Jacksonville, Florida.