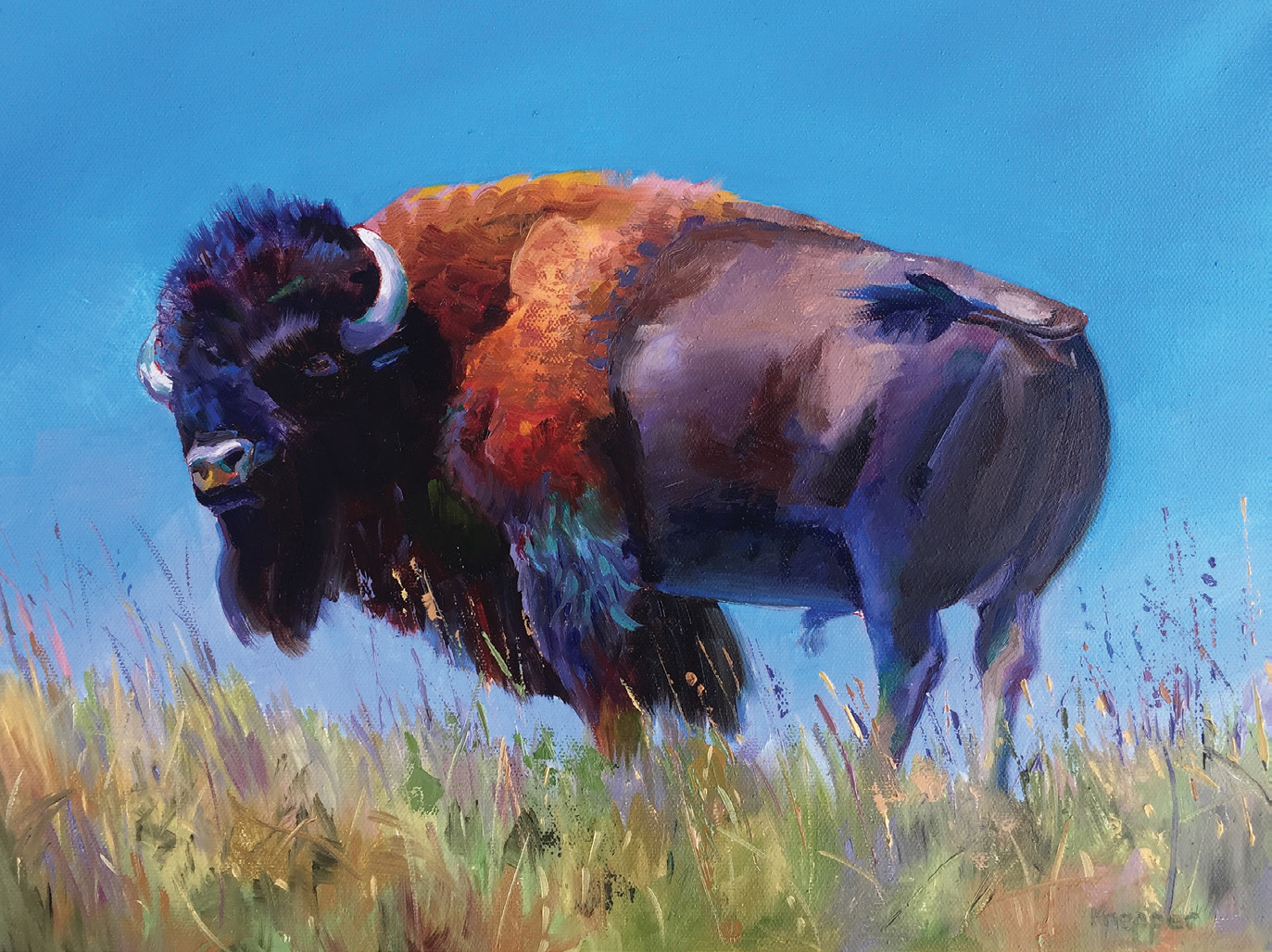 0 to 30 in Three Steps | Oil on Canvas | 12 x 16 inches | 2019
11 Jan

Artist Spotlight: Dan Knepper

Dan Knepper lives contentedly amidst the gentle farmlands of western Ohio, in a town where, he wryly boasts, "we now have two stoplights." But again and again, he revisits the tranquil grandeur of the Rocky Mountain West. "I find myself wanting to paint those big, open spaces, those quiet scenes devoid of people. I'm in awe of places like Glacier National Park, the Grand Tetons, and Yellowstone," he says. "They're so amazingly pristine and beautiful."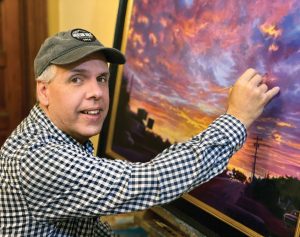 He captures such inspiring locales in oil-on-canvas works like Wyoming Morning, which he completed late last summer from reference photos taken a year before on a road trip to the Grand Tetons with his 80-year-old mom, Penny, and his youngest son, Jordan, 39. "Every morning," he relates, "I'd get up before dawn to sketch and take photos at Oxbow Bend, looking at the Tetons." That wasn't the subject of this particular scene, however, which sneaked into his consciousness. "On the way to Oxbow from where we were staying, I'd pass this little creek that was just so marvelously lit at that early time of day. The trees and all their foliage, the reflecting water, every rock with its own little personality catching the light in a different way," he says, his voice trailing off at the memory. "It would have been silly not to take some photos."
Back in the studio that he converted from the 220-square-foot dining room of his 130-year-old Victorian house, he made multiple prints in different sizes and formats until he found one that struck him as an ideal composition for the subject. On a 36-by-36-inch canvas, Knepper used a small brush and neutral yellow-ochre paint to "draw in just the main outlines of the big shapes." Then, over the next two weeks, he gradually brought the scene to life, refining the painting down to its smallest details — though, in certain areas, he may choose to go easier on the visual information he includes. "The eye also has to have a chance to rest," he says.
So subtly did he bring the scene to life that a viewer can even sense the mist hanging in the early morning air. "I try to make my paintings transportive," he explains. "I don't want you to stand in front of them and look at the textures or the paint application. I want you to feel sucked into the scene — to be there."
It's a quiet tour-de-force example of Knepper's art studies at Bowling Green State University, followed by 26 years teaching art in public schools near his home in Jackson Center, Ohio. All the while, he continued to paint, eventually devoting himself to it full time in 2013. He's gone on to earn representation by galleries across the nation and to be a finalist in art competitions, including the Richeson75, the Plein Air Salon, and the Airstream Fine Art Invitational. "I don't put too much stock in awards or hoopla," he adds with a chuckle. "You're only as good as the next painting."
Knepper's work is represented by Going to the Sun Gallery in Whitefish, Montana; Hayley Gallery in New Albany, Ohio; Howard/Mandville Gallery in Kirkland, Washington; Mary Williams Fine Arts in Boulder, Colorado; and Vision Gallery in Morehead City, North Carolina. Each spring and fall, he also participates in the Art at the Mill show in Millwood, Virginia.