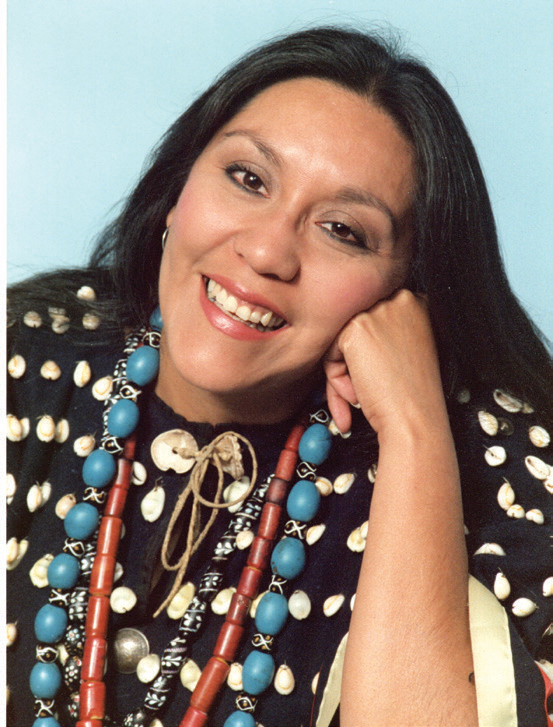 21 Nov

Artist Spotlight: Debra Box

Debra Box enjoys a reputation as a museum-quality artist in beadwork and parfleche — painted rawhide containers, so named by French traders because the material was tough enough to parry (parer) an arrow (flèche). So it may come as a surprise to learn that, although she grew up in a Southern Ute family with some history of traditional crafts, Box only uncovered her artistic talents in adulthood.

"My grandmother made moccasins for her daughters and tanned her own deer hides. And a couple of aunts on my mom's side did a lot of beadwork," Box says. "I tried, too, but I never got the hang of it."

In her mid-20s, however, Box met and married Michael Branson, "a white guy from Indiana who loved the West." A history teacher, he frequented mountain man rendezvouses, where attendees dressed in handmade period attire. "Mike made his own buckskin clothing. He also did some beadwork, and he said to me, 'You can do this, too.' So we got some brain-tanned deer hides, and I started looking and seeing how beadwork was constructed. I made beaded pouches for Mike and me to put our stuff in at the rendezvouses, and a beaded handbag for myself."

That analytical, self-taught approach quickly yielded exceptional results. Some friends from Santa Fe urged Box to apply for Indian Market, the annual mid-August gathering of Native American artists in the historic Plaza of New Mexico's capital. In 1987, Box entered three pieces, but they didn't earn ribbons. The following year, her miniature bow case and quiver adorned with tiny glass beads won her recognition as most promising artist.

Soon came more honors. Her works were commissioned for major movies, including "Dances With Wolves" in 1990. One of her parfleches was chosen to represent the Southern Ute nation in an exhibition honoring Senator Ben Nighthorse Campbell; it then traveled to the 2004 opening of the Smithsonian's National Museum of the American Indian in Washington, D.C. — where her Beaded Tea Cozy remains in the permanent collection. That same year, still another of her works was presented as an official gift from the people of Colorado to Britain's Prince Andrew. And recently, a large parfleche trunk was donated to the Denver Art Museum in memory of curator Nancy Blomberg, who died in 2018.

Box's beloved husband lived to share the joy of her earlier honors before his passing in 2005. Since then, she has continued living in the cabin they built together on 10 acres in the Black Forest north of Colorado Springs. Not only does she still work in the genres that won her renown, but she has also begun exploring new materials. Her contemporary sterling silver jewelry debuted at Indian Market this past August, and she plans to take goldsmithing classes soon.

Regardless of the medium, what makes her work stand out is its understated nature, combined with impeccable craftsmanship. "I like my geometric designs very simple, and I prefer soft colors," she says. "To me, that's museum quality."

Box's work is available at the Native American Trading Company in Denver, and each August at Santa Fe's Indian Market. She also exhibits work under her married name, Debra Branson, at Cottonwood Center for the Arts in Colorado Springs and at the Colorado Springs Fine Arts Center at Colorado College.