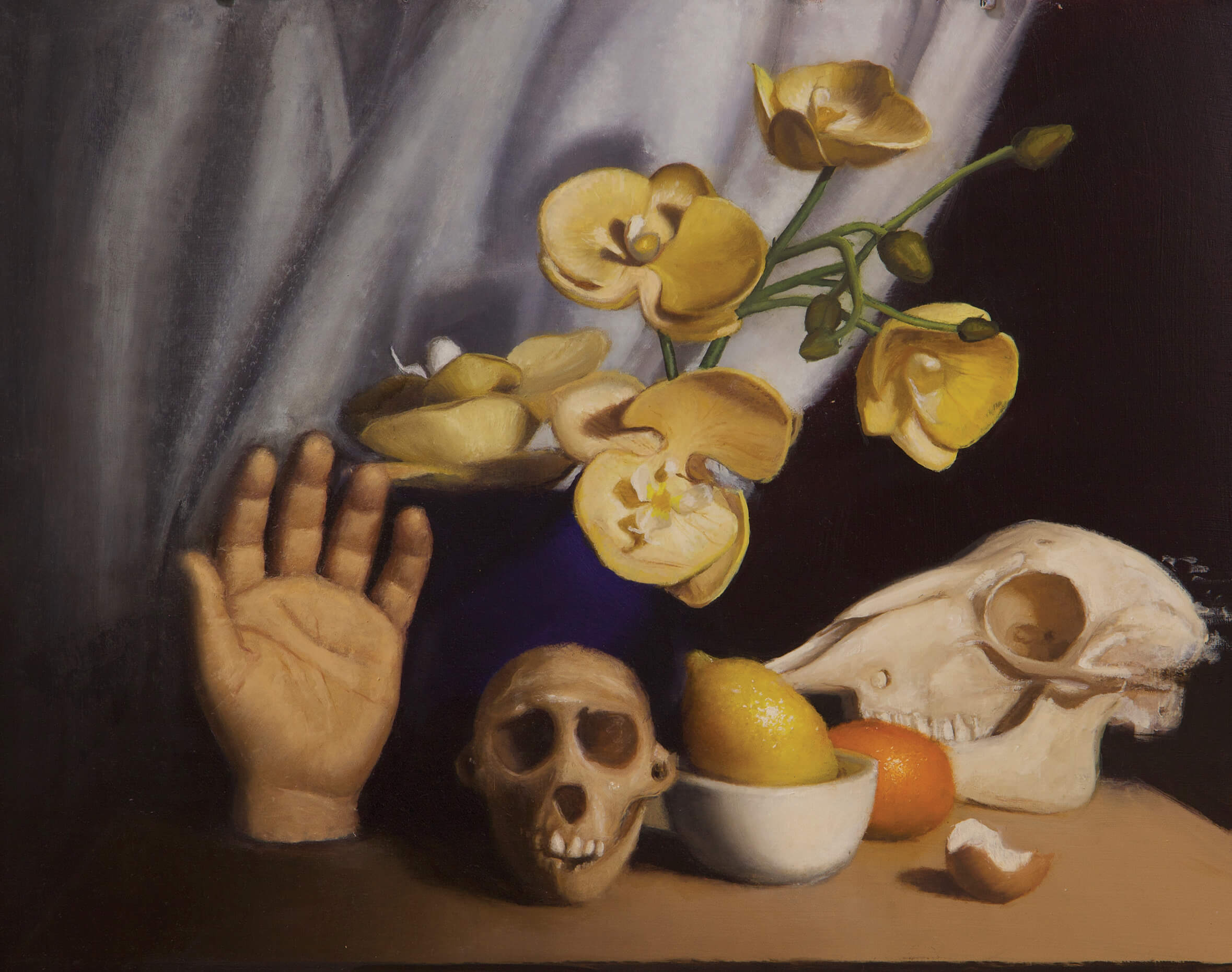 Sweet & Sour, Bone & Flesh | Oil on Panel | 16 x 20 inches
07 Nov

Artist Spotlight: Destiny Bowman

Destiny Bowman devotes her artistic talents to two primary genres: portraits and still lifes. Those dual callings may at first seem antithetical; after all, figurative works celebrate living beings, while the term "still life" can sometimes seem like a demure way of referring to paintings that the French call nature morte, literally "dead nature." Regardless, under Bowman's keen sensibilities and prodigious talent, both kinds of works thrum with a quiet, enthralling energy.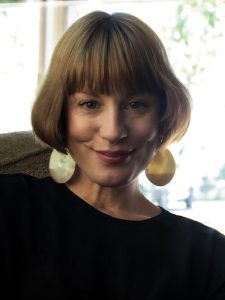 Consider, for instance, Bowman's recent Sweet & Sour, Bone & Flesh. A subtle study in earth tones, the composition features an artist's model hand, an artificial orchid, citrus fruits, an eggshell, and the actual skulls of a monkey and sheep. "I love skulls' sculptural structure," Bowman says. Yet, despite acknowledging that their presence is "macabre," the centuries-old practice of including such classic symbols of mortality reminds viewers that life is fleeting and precious.
Such poignancy suffuses Bowman's portraits as well. Skye Loving in Grandma's Fur features a friend whose beloved relative gifted her with the matching coat and hat she wears in the painting. "I took literally hundreds of photos of her," the artist says, acknowledging that most subjects "wouldn't want to sit that long." Nonetheless, this piece "went easily, coming together in just a few days."
Whether portrait or still life, Bowman follows the same basic process. She begins with sketches to ensure the composition works, including a small, quick color study in oils "to get a better image in my head of what the painting is going to look like." Then, having toned her canvas in warm medium-toned burnt sienna or umber, she'll rough in the composition using thinned oils of the actual colors — "just enough to place everything" — and then gradually refine it. "When I think it's getting close and I just need to stop working because I've been staring at it too long, I will put it to the side. And then, when I look back at it, I'll know if it's done or not. You've got to know when the time has come to leave it alone," the artist says.
Bowman reached that mature sensibility relatively early in her career through the guidance of caring mentors. Raised in Northern Michigan and always demonstrating a flair for drawing, she was encouraged by her high school art teacher, Pat Tinney, to assemble a portfolio and apply to colleges. She won a scholarship to the College for Creative Studies in Detroit, where she studied for two years. Then she headed West, first to Boulder, Colorado, and then Denver. In 2015, while posing as a model at the Art Students League of Denver, she met renowned realist painter and teacher Daniel Sprick, who asked her to model for him and then invited her to paint in his studio when he saw her drawings. "That was a pivotal point in my life," Bowman says of those eight months of learning skills that she continues honing in her home studio in Southern Illinois. "I guess you could say I got my realist style from him."
Bowman will participate in the 33rd annual Holiday Miniatures Show at Abend Gallery in Denver, Colorado, from December 9 through January 6.