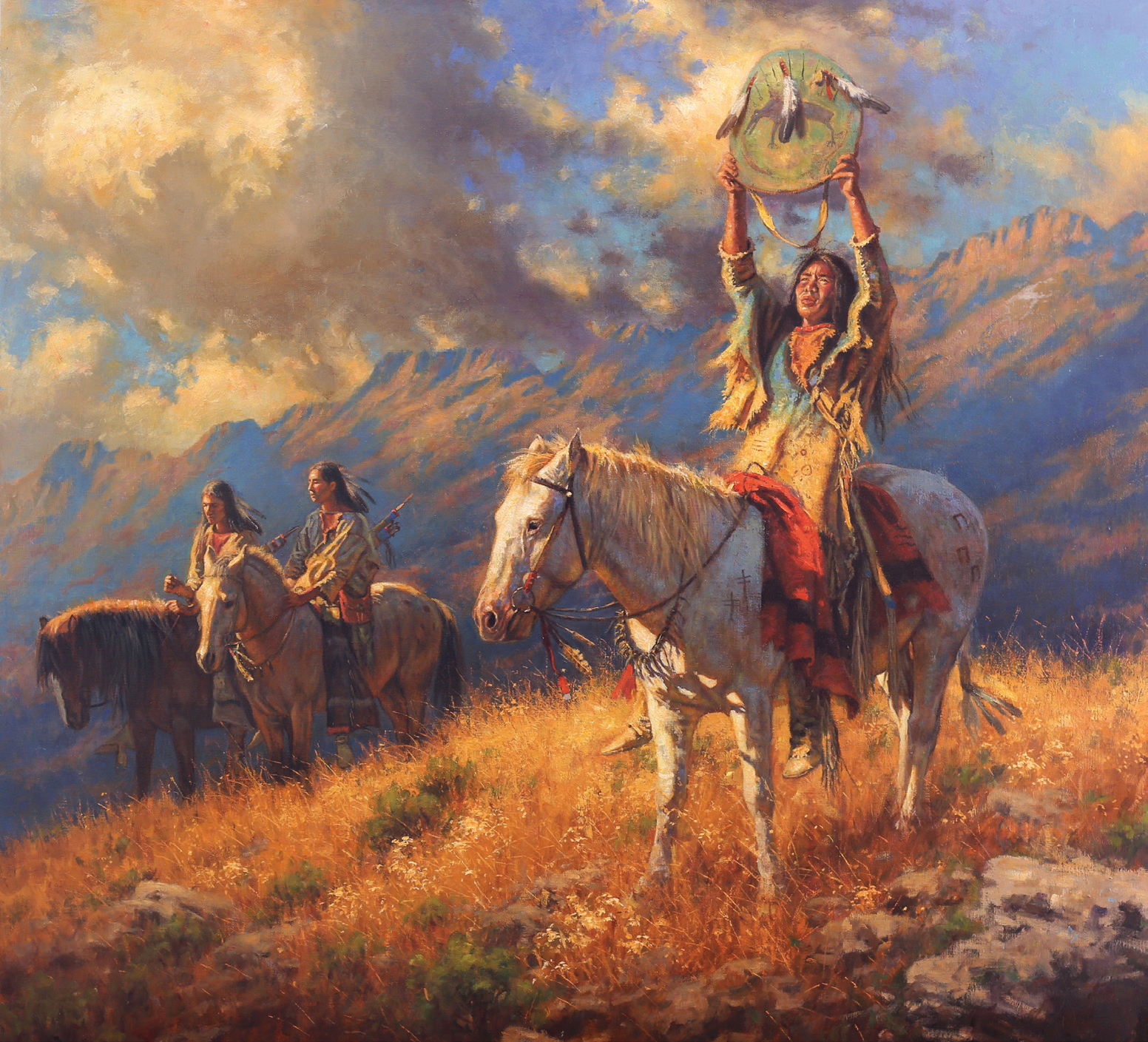 Empowering His Shield | Oil on Canvas | 44 x 48 inches | 2020
10 Sep

Artist Spotlight: Don Oelze

It took a journey to the Far East for Don Oelze to discover his deep love for the Old West. That passion ultimately led him to create richly atmospheric, authentically detailed oil paintings of medicine men, stalwart braves, tribal leaders, and vigilant scouts — works that have earned the artist widespread admiration, top awards, and inclusion in leading Western art exhibitions.

Born in New Zealand to American parents in the mid-1960s, Oelze felt drawn to his distant homeland at an early age through old TV shows. "When 'Daniel Boone' came on, it symbolized what I longed to return to," he says. Cowboys and Native Americans figured prominently in the scenes he always drew.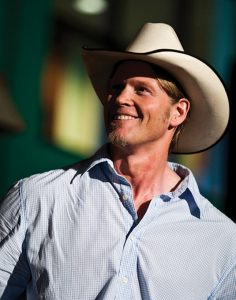 The family returned to the U.S. when he was 9, and by high school in Bedford, Indiana, he was "known as an artist," he says. After graduation, Oelze studied fine art in college, but the focus at the time seemed to be on computer graphics or abstract art, and that wasn't what he was looking for.
Oelze eventually moved to Tokyo, first teaching English and then working as a document translator for a securities firm. "I didn't mean to stay," he laughs, "but I wound up living there for 10 years." The fast-paced life in the Japanese capital made him yearn for his homeland and for more meaningful work, so he went to a local art store and bought paint and canvases.
Oelze began by creating Tokyo commuter scenes, but when he stumbled across an American magazine about Western art, he was inspired to research and paint Western scenes. In 2002, he sent one such scene to a sculptor he knew in Montana, who offered to show it along with his own works at a hotel not far from the C.M. Russell Museum in Great Falls, during the town's annual Western Art Week. It sold, as did more of his paintings in the same way over the next three years.
That led Oelze and his Japanese wife, Utako, to move back to the U.S. in 2004, eventually settling in Clancy, Montana, south of Helena, on a piece of land surrounded by Ponderosa pines and piles of giant boulders, elements that now appear in many of his paintings. Since returning, he's solidified his reputation, first selling his works at Western and equine gatherings, then winning awards for multiple years at the Calgary Stampede Western Art Show, which named him their 2010 poster artist. Some of the West's most respected galleries began representing him, and, in July of last year, one of his works sold for a jaw-dropping $166,000 at the Coeur d'Alene Art Auction. "I teared up pretty heavily when I heard that news," Oelze says.
Most days now find Oelze painting in the studio that adjoins the home where he and Utako live. Or he may be staging elaborate photo shoots in one of two full-sized tepees he erected, creating reference images for his paintings that feature local members of the Blackfeet tribe and his extensive collection of costumes and artifacts. "I'm always working on multiple paintings at once," he says. "There are endless stories to tell. I've definitely found my path."
Oelze's work will appear in the Great American West Show at Settlers West Galleries in Tucson, Arizona, November 21 to 28. He's represented by Settlers West Galleries; Legacy Gallery in Scottsdale, Arizona; and Sunti World Art Gallery in Whitefish, Montana.