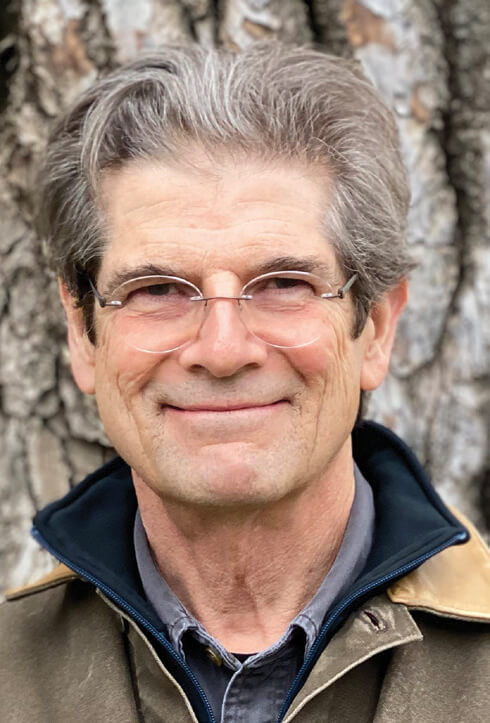 06 Sep

Artist Spotlight: Gordon McConnell

Gordon McConnell breathes dynamic new life into the West of the imagination in acrylic paintings that "appropriate" imagery from classic films and transform them into boldly graphic celebrations of our great American mythology. His recent Django No Perdona … Viva Django, for example, takes its bold, bleak, blood-red poster-lettering text from the titles of two 1960s spaghetti Westerns. "I love how they filtered the Western through an absolutely Italian aesthetic," he says. The painting's central figurative element — nine silhouetted gunfighters — comes from Sam Peckinpah's 1969 classic "The Wild Bunch," from which the artist projected a movie still and faithfully limned the images. Showing through the paint are hints of ads torn from Artforum magazine, which McConnell collaged in at least four layers to form his primary painting surface. The overall effect simultaneously pays homage to both cinematic classics and historical Western artists and illustrators like Will James; challenges our own perceptions of history as filtered through the motion picture medium; and introduces questions regarding the relative values we ascribe to fine art versus popular cinema.

That may well sound like heady stuff, and it is. Yet, thanks to McConnell's well-trained technique and finely honed aesthetic sensibilities, such artworks are satisfying visual pleasures. They also fittingly weave together a lifetime of influences for the artist.

He was born and raised on a farm outside of Sugar City in southeastern Colorado, and his Texan rancher father bought him his first horse. Black and white 1950s TV Western series starring the likes of Roy Rogers and Hopalong Cassidy also fueled his imagination. So did the movies. "I saw John Huston's 1956 film 'Moby Dick' starring Gregory Peck and did numerous drawings of him as Captain Ahab, descending into madness with the lightning scar on his face." He continued making art throughout grade school while devouring comic books and Mad magazine, and bonded with an inspiring art teacher during four years of high school. Eventually, after briefly taking a practical path of pre-med studies, McConnell went on to earn a fine arts degree from Baylor University in Waco, Texas; studied at California Institute of the Arts (CalArts) under conceptual artist John Baldessari; and earned a master's in art history from the University of Colorado.

That path led McConnell to work for two decades as a museum curator, first at the Waco Art Center and then, from 1982 to 1998, at the Yellowstone Art Center (now Yellowstone Art Museum) in Billings, Montana, where he still lives. "Towards the end, I worked really long hours and painted maybe one Sunday a month," he says.

Meanwhile, a friendship with the late Peter Hassrick, longtime director of the Buffalo Bill Center of the West in Cody, Wyoming, led him "to get serious about Western art and consciously try to put my work in that tradition's context." Now a full-time painter, McConnell continues to explore the West from multiple viewpoints, always cognizant of a fact he eloquently sums up: "There are many Wests, and each person who lives here or visits has a different relationship to it."

McConnell's work is represented by Stremmel Gallery in Reno, Nevada; Broschofsky Galleries in Ketchum, Idaho; Visions West Contemporary in Bozeman and Livingston, Montana, and Denver, Colorado; and Kirks' Grocery in Billings, Montana.