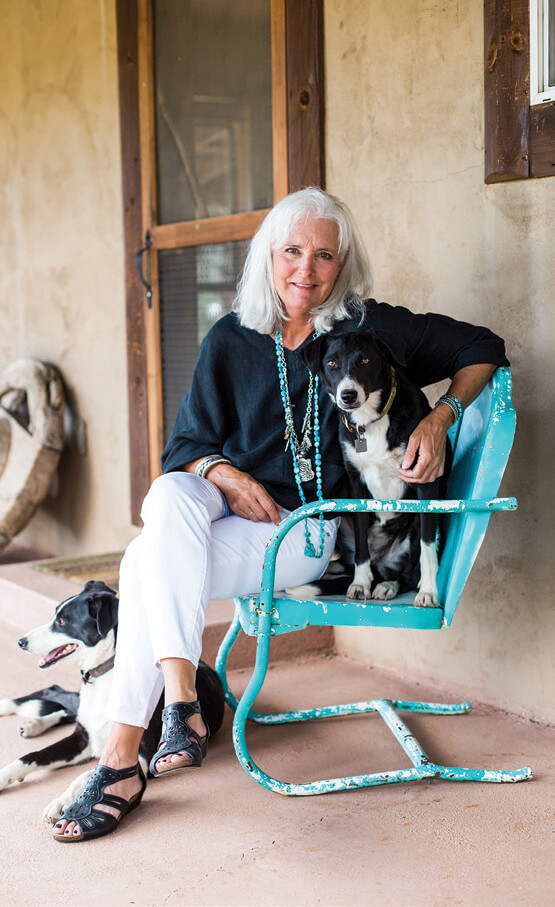 11 Jul

Artist Spotlight: Jan Mapes

"Artists," says Jan Mapes, "are scientists at heart. We want to see an object, like a tree, and break it down further and further into its parts, and then put those parts back together visually while asking ourselves questions like, 'What feelings does that tree instill in you?'" Art, she continues, involves capturing a subject's "physical analysis" and also conveying its "emotional and spiritual message."

That may explain why Mapes' "semi-impressionistic" oils and bronzes of today's West evoke such deeply poignant emotions. Her recent painting A First for Yeller, for example, "speaks to my love for ranching and the cowboy lifestyle." The work also captures the intense focus of a young palomino working his first branding, and the connection between rider and steed. That same aesthetic talent translates dramatically into three dimensions, as demonstrated by Remnants, referring to maverick longhorns that have escaped roundup. Bursting with primal energy, the tabletop creation is actually two separate pieces that "show sculpture doesn't necessarily have to just sit on display. They can be bookends, or on opposite sides of the room. Or you can bump them together to flow as one piece."

Mapes found her true home in the West after a childhood as the daughter of a U.S. Air Force colonel, who finally retired and settled in Colorado when Jan was 14. Her close connection with her mother, along with summertime childhood visits to her grandparents' in Arkansas, engendered her love of ranching life. Western-style riding lessons while the family was based in New York "gave me an additional shot at becoming a cowgirl before we ever moved to Colorado."

As for art, Mapes "always liked to draw. And Mom got me going on the practice of observation. We'd be going down the highway, and she'd say, 'Jan, look at those cows!'" Art remained a hobby until after her marriage to Jim, a horse trainer, in 1980. "On our honeymoon, we visited all the galleries in Santa Fe, and I told him I wanted to try sculpting," she says. Jim gave her some modeling clay, and one day during a snowstorm, she made her first small piece. As friends and family snapped up her sculptures, she continued making more, eventually casting them in bronze and leaving her job as a junior high science teacher to devote herself full time to art. A steady stream of successes followed, starting with the 1997 Grand Prize for Excellence from the Knickerbocker Artists in New York, up to her most recent Steel Dust Award in the 2021 America's Horse in Art Show & Sale at the American Quarter Horse Hall of Fame and Museum in Amarillo, Texas.

Mapes continues living a contented rural life outside the tiny southeastern Colorado town of Kim, where canyons and cedar breaks give way to the prairie. She hikes that landscape daily with her two border collies when not sculpting or painting in her studio and helping Jim with ranch work. "I'm just living life and doing what I'm led to do," she says. "And that's good."

Mapes is represented by Bozeman Trail Gallery in Sheridan, Wyoming; Mark Sublette Medicine Man Gallery in Tucson, Arizona; and Big Horn Gallery in Tubac, Arizona, and Cody, Wyoming. See her work during the America's Horse in Art Show, August 20 through October 22, at the American Quarter Horse Hall of Fame & Museum in Amarillo, Texas; and the 39th annual Roundup Exhibition and Sale at The Museum of Western Art, Kerrville, Texas, September 22 to 24.