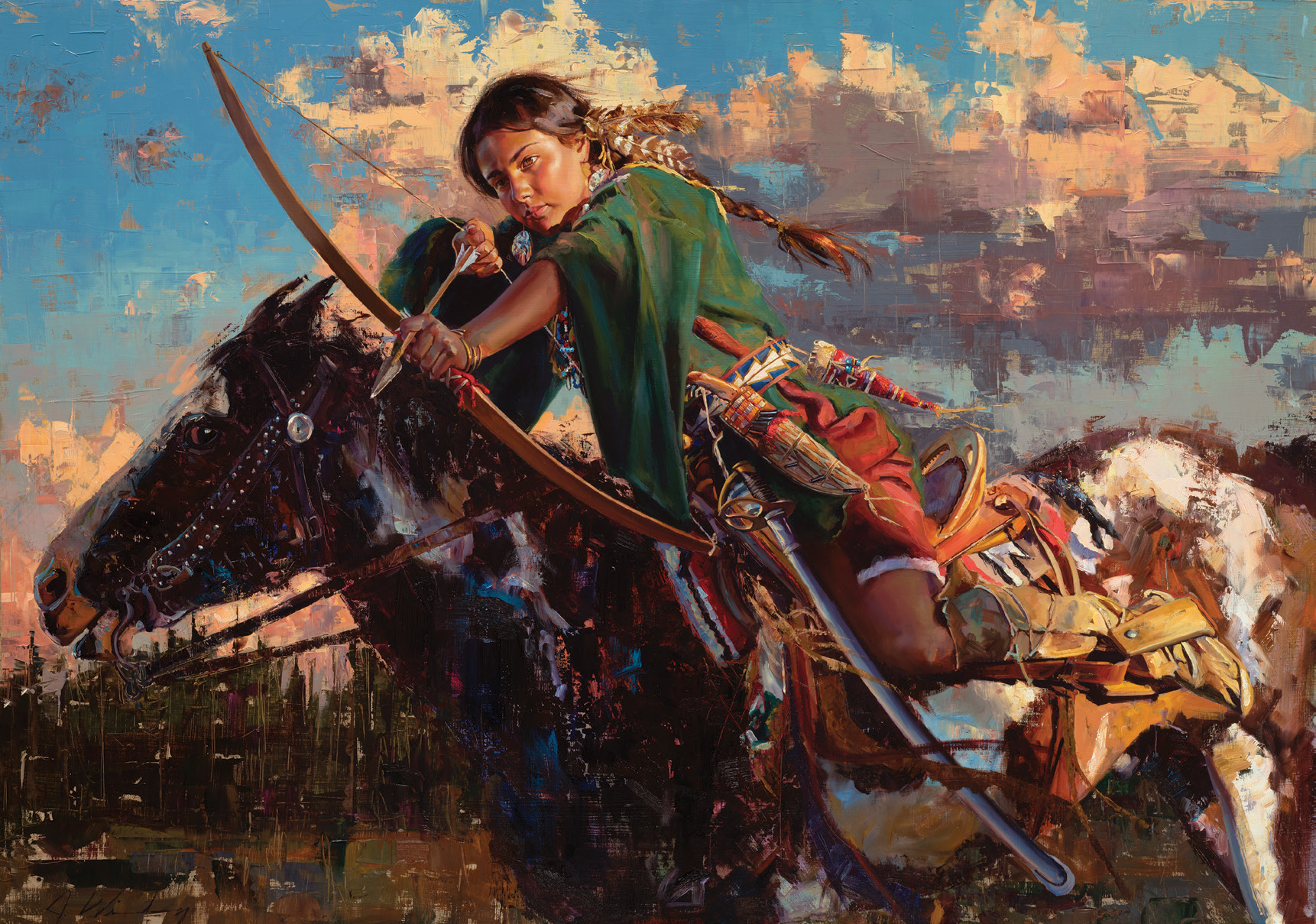 Might and Mane | Oil | 36 x 50 inches | 2019
06 May

Artist Spotlight: Jeremy Winborg

Jeremy Winborg eagerly anticipated the moment his entry came up for sale at the 50th annual Russell Live Auction at the C.M. Russell Museum back in March 2018. Originally entitled High Caliber, it portrayed a stern-faced teenaged American Indian girl — modeled by his part-Navajo niece Layla — in native dress and war paint, sternly staring directly at the viewer, her left hand clasped around the upturned barrel of a rifle. Pre-show estimates for the artwork topped $9,200.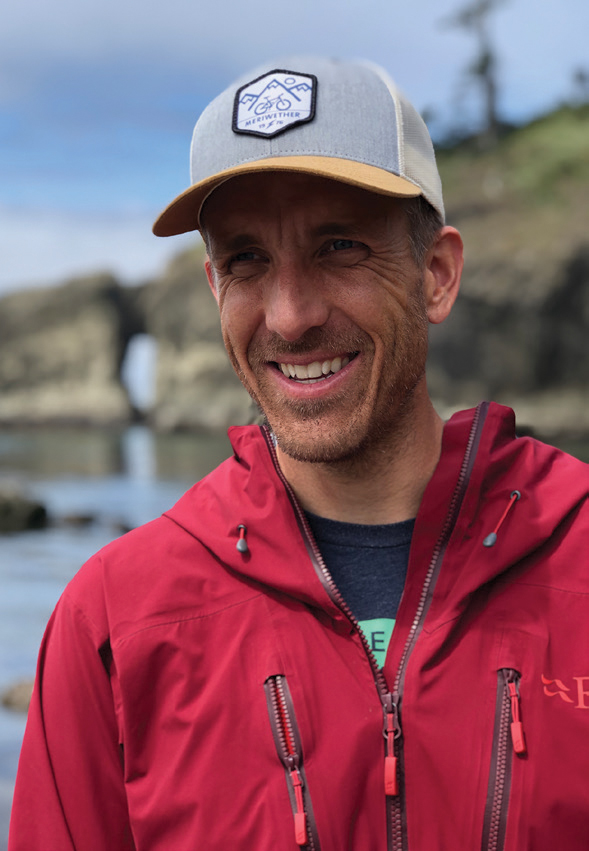 But Winborg had a feeling about the painting. So did his wife Danielle; hours before the auction, she prevailed upon her husband to give the piece a new title, one they'd been joking about that better captured the essence of its subject, who "was gonna take charge and something was gonna go down," the artist says. Renamed Little Ass-Kicker, a change announced live from the stage before bidding commenced, the work ultimately sold for an impressive $45,000.
"That was a huge jumping-off point in my career," Winborg recalls. Not least, the resulting attention brought invitations from other top sales, such as the Coeur d'Alene Art Auction in Reno, Nevada, and the Scottsdale Art Auction. It also helped him gain new representation from elite galleries, including Settler's West in Tucson, Arizona, and Manitou Galleries in Santa Fe, New Mexico, where this June he's in a two-artist show with sculptor George Rivera.
Not that Winborg, now 41, didn't already enjoy a fine reputation. He'd been making a living and supporting a growing family since he first dedicated himself to painting full time within a year or so after studying fine art at Utah State University. Early on in this chosen career, he found a subject and style that enthralled and challenged him: young Native Americans dressed as if they'd stepped straight from the past, portrayed with vivid realism — their verisimilitude set into even sharper relief by bravura abstract backgrounds. "I love blending together those two styles in one painting," says the artist. "I want the figure to stand out and draw your focus, not only by its realism, but also because of its play against the abstraction."
That 2018 success has since spurred Winborg to paint other images of heightened drama featuring resolutely strong young females, including Layla, in a series he jokingly refers to as "my ass-kicker series." Several are destined for his upcoming show at Manitou Galleries in Santa Fe, including Might and Mane, a dramatic image of the young woman shooting an arrow while riding a horse at full gallop.
Success and rising prices aside, Winborg paints all of his canvases in the same studio where he's worked for most of his career: a 30-by-50-foot space that he shares with his dad Larry, a successful illustrator-turned-artist, above the garage of his parents' house in Hyde Park, Utah, two blocks away from the home he shares with Danielle and their five children. "I've been painting with him since I was a kid," says Winborg. "I keep toying with the idea of building a studio on some land next to our house, but my dad wouldn't have it any other way."
Winborg is represented by Trailside Galleries in Jackson Hole, Wyoming; Manitou Galleries in Santa Fe; Settlers West Galleries in Tucson, Arizona; and InSight Gallery in Fredericksburg, Texas. His largest show to date, Beyond the Surface: Works of Rivera and Winborg, will take place at Manitou Galleries' Palace Avenue location, June 5 through 29.