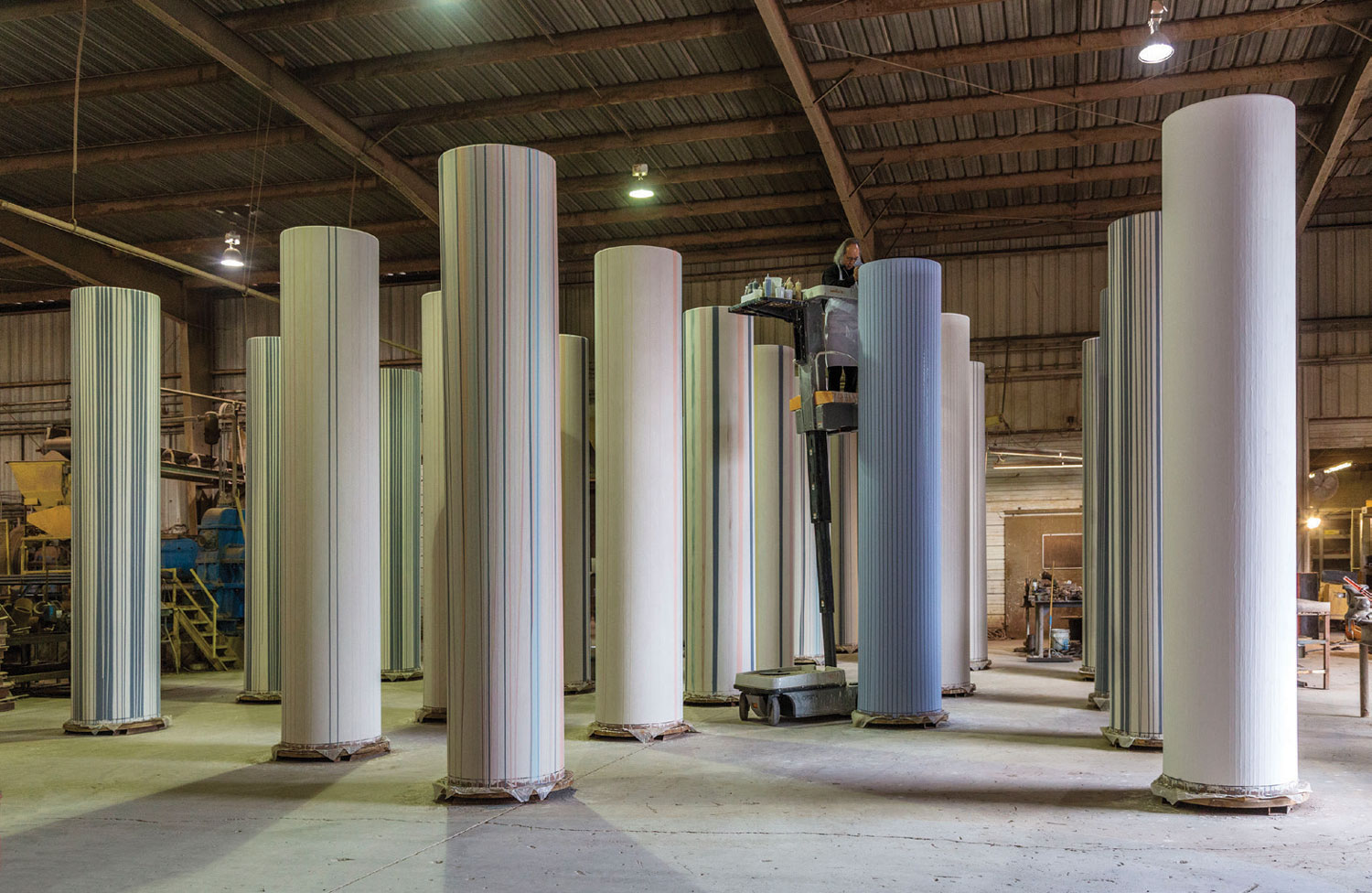 "Duncan Columns" | 2016 | Lincoln, Nebraska
12 Sep

Artist Spotlight: Jun Kaneko

Jun Kaneko executes his sculptures on a monumental scale, but not because he thinks bigger is better. "I'm interested in the technical challenge," he offers when asked why he creates 10-foot-tall, vividly glazed, featureless heads; rounded 13-foot abstract forms he calls dangos, Japanese for dumplings; shimmering colored-glass towers; and processional public installations of glazed 13-foot terracotta columns.

Probed persistently though, and the 77-year-old artist — who was bestowed a gold medal for Consummate Craftsmanship last year from the American Craft Council — recalls a boyhood memory from Nagoya, Japan. "Walking out in the fields between the rice paddies at the beginning of spring, you'd look down and see yellow and purple flowers coming out and say, 'It's beautiful.' But then, when you look up at the big mountain, you'd say, 'Wow!'" The soft-spoken Kaneko then compares that effect to the experience of entering the great cathedrals of Europe. "As soon as you walk in, the architecture forces you to look up. That gives you a powerful feeling," he says. In brief, Kaneko hopes his sculptures' size will enhance their spiritual impact.

The artist found the ideal place to begin scaling up with a move in 1986 to Omaha, Nebraska, his wife Ree's hometown. They'd first met in 1981 at a ceramics workshop in the Omaha Brickworks, part of the Bemis Center for Contemporary Arts, a nonprofit she organized — still going strong — to support residencies and galleries in the historic downtown Old Market district. "And we've been hanging together ever since," laughs Ree, who recalls Kaneko asking her, "How can I get one of those 40-by-25-foot kilns for myself?"

With enough space to experiment and ponder, Kaneko began exploring ceramics on an ever-grander scale. Take those giant heads, for example. He first thought of them back in 1989, but worried that the human-inspired form might be "too easy," he says. "The more abstract you make a shape, it's a better challenge for people's attention." So he sculpted 11 trial heads and kept them in his studio for 10 years, never showing them to a soul. Finally, he continues, "I decided there were enough things to say." He began unveiling the heads in 1999, and they've since taken a prominent place among his works. Three dozen, for example, were exhibited in 2017 at the Kennedy Center's Hall of Nations during the Washington National Opera's production of "Madame Butterfly," for which Kaneko also designed stunning sets and costumes.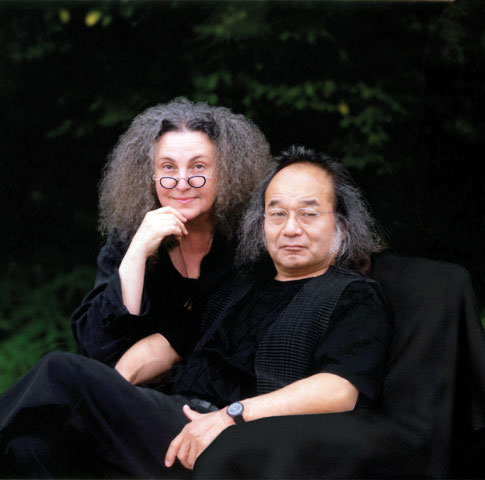 The couple passionately hopes to foster such imaginative freedom in others through the arts foundation they founded 10 years ago. Succinctly named KANEKO, it now occupies three turn-of-the-century warehouses, offering year-round exhibits, performances, lectures, and classes. "It's all about creativity," says Ree, "and how it can make the biggest difference in people's lives."
View 20 of the artist's new works during Jun Kaneko: An Abundance of Presence at the Gerald Peters Gallery in Santa Fe, New Mexico, through October 26. His latest installation of glazed terracotta columns recently debuted as the new entrance to the University of Nebraska College of Medicine in Omaha.