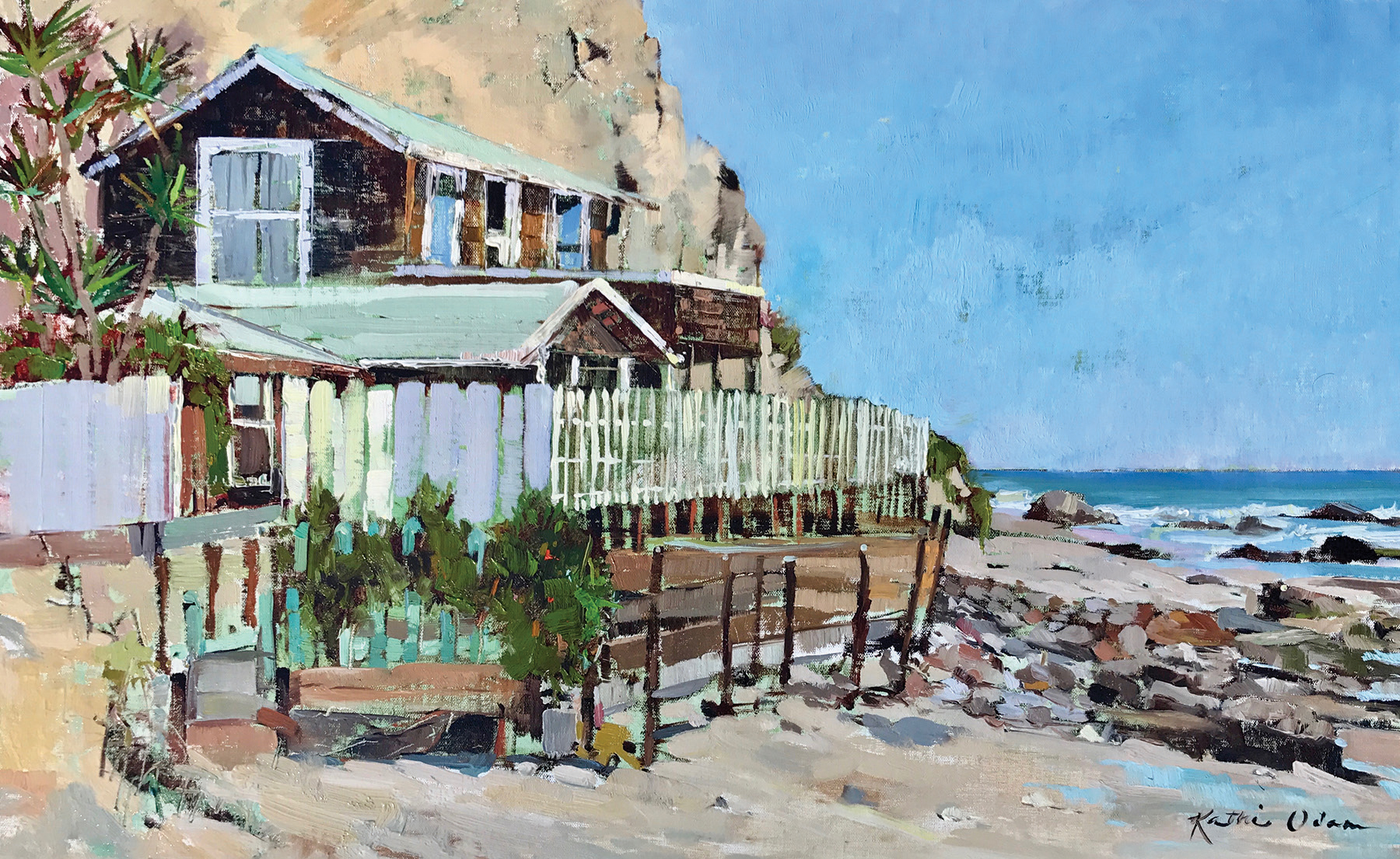 Beachside Awesomeness | Oil on Linen | 15 x 24 inches
17 Jan

Artist Spotlight: Kathie Odom

Plein air painter Kathie Odom may be a born-and-bred Tennessean, still living near Knoxville, but some of her recent successes suggest she's feeling more and more at home in the West.

In October 2019, Odom participated for the second year in the Laguna Plein Air Painting Invitational, setting up her easel in and around Laguna Beach, the birthplace of Southern California's plein air movement in the late-19th century. "I was very taken aback the first time I was invited," says Odom. Her surprise increased in 2018 when Beachside Awesomeness, her oil of a rustic wooden home at historic Crystal Cove (a structure familiar to fans of the 1988 film "Beaches"), won the coveted Dr. Edward H. Boseker Award.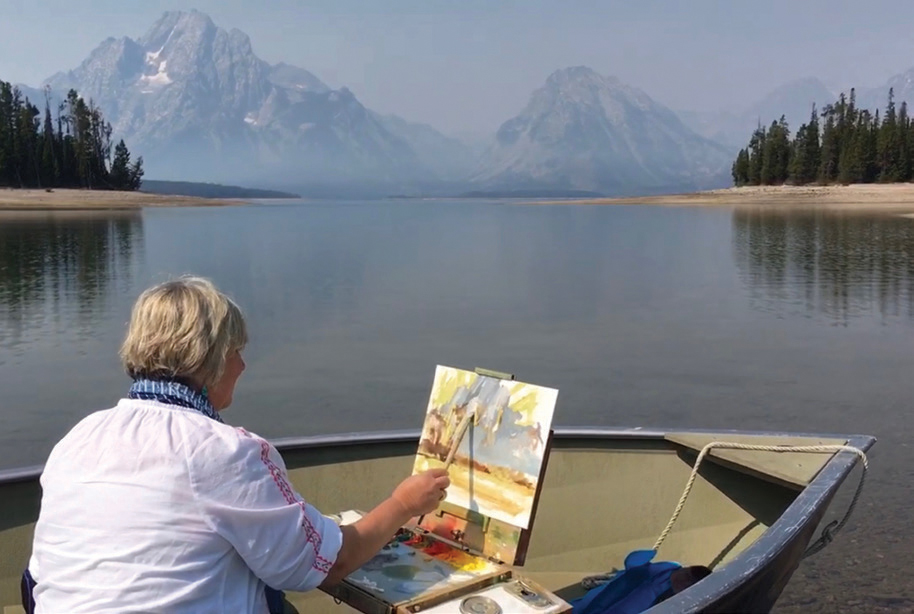 During the 2019 gathering, another Odom scene received the Architectural Award from among multiple works by 30 participating artists. Painted in nearby San Juan Capistrano, the mission town that's legendary for its migratory swallows, it depicts an adobe building with a teal-blue balcony and lamppost, and a porch with a wooden bench. The title, Come Sit a Spell, perfectly captures the essence of Odom's work. Warm, inviting, and richly detailed in a style she describes as "nostalgic impressionism," her images celebrate the genuine, down-home appeal of handcrafted structures within the natural world.
And you could say that she was born to portray such subjects. "As a child," says Odom, "I was always around construction. Both my granddaddy and my father built a lot of fine homes and churches in Jackson, Tennessee. It's in my DNA. So when I paint a house or barn — I just love those old boards."
Odom earned a bachelor's degree in art education from the University of Tennessee, and long worked on the periphery of her passion. She had successful careers as a picture framer, fine quiltmaker, architectural faux finisher, and interior designer, all while raising a daughter and two sons with Buddy, her business manager and husband of 38 years. Then, in 2009, Buddy gave her a life-changing 50th-birthday present: a weeklong oil painting workshop that immersed Odom in her true calling. By the spring of 2013, she participated in her first plein air event and began earning accolades and gaining gallery representation across the nation.
Odom's recent visits to Southern California have had a profound effect on the artist. "Laguna pushes me to places that I wouldn't go naturally, to different light, colors, and values. It just has a glow about it — sharp and strong, but very appealing — that's different from all the things I live with at home." She's experienced similar shifts in outlook on recent painting trips to Sedona, Arizona, and Utah's Zion National Park.
Even in such unfamiliar, wide-open spaces, however, Odom continues to find subjects that feel near and dear to her. Tommy Toes, for instance, depicts grape tomatoes on a tangle of vines in Red Rock Country; and Borrowed Time won the Oil Painters of America 2019 Wetpaint Award of Excellence for its appealing depiction of a tumbledown barn near St. George, Utah — complete with weathered boards rendered in loving detail.
Odom's work appears in a two-artist show with Barbara Jaenicke opening February 1 at Mockingbird Gallery in Bend, Oregon; in the February 8 American Miniatures show at Settlers West Galleries in Tucson, Arizona; and in the For the Love of Art Gala & Art Auction, February 21 and 22, at the Booth Western Art Museum in Cartersville, Georgia.