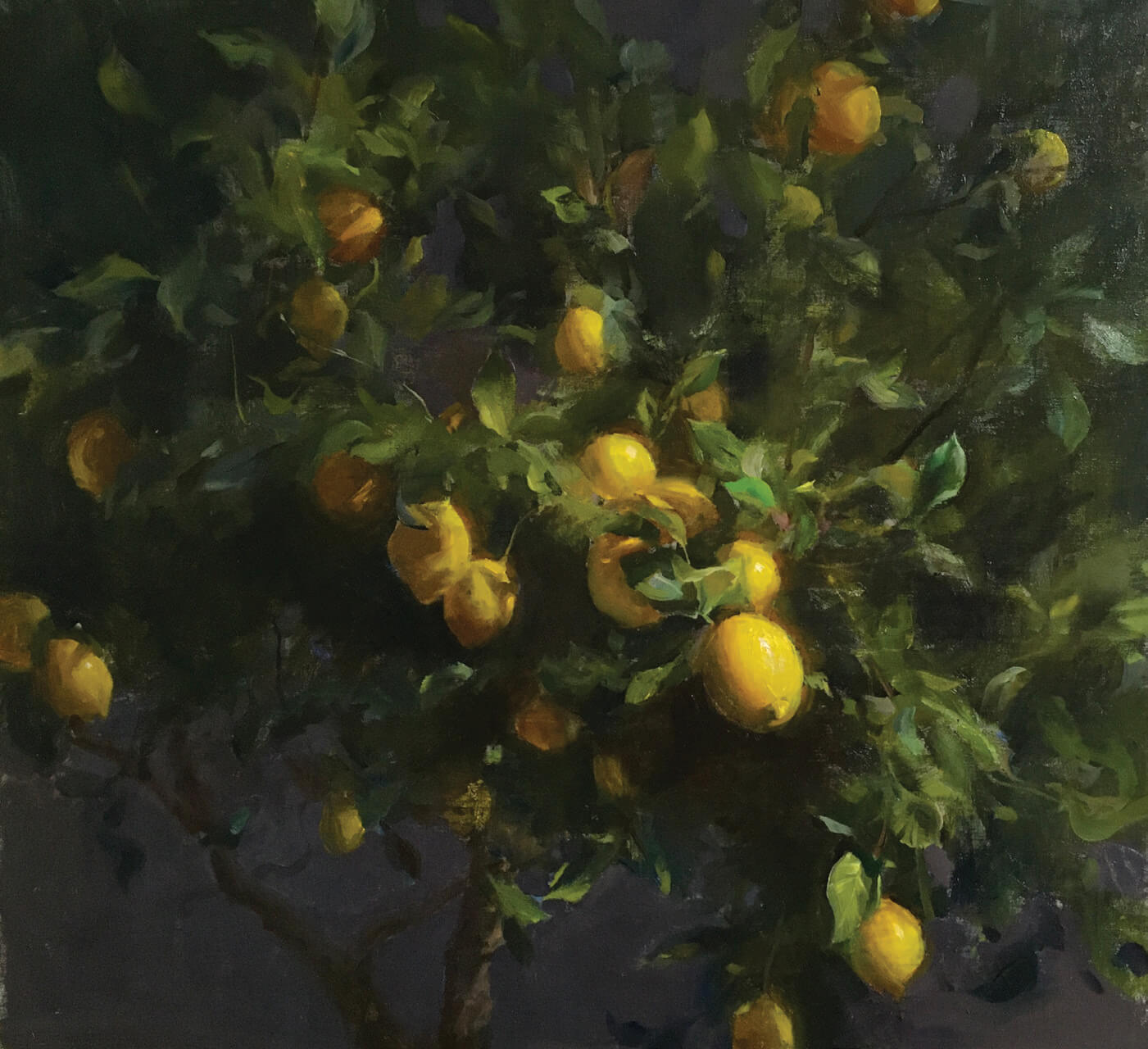 California Lemons | Oil on Panel | 24 x 26 inches | 2023
10 May

Artist Spotlight: Kyle Ma

Kyle Ma was determined to view the Grand Canyon's Powell Point under just the right conditions while gathering references during a stormy early springtime last year. "It took me four tries returning to that location to get the kind of lighting I was looking for," he says. "I stayed inside and waited for the snow showers to ease up, then hopped back on the shuttle for the 20-minute ride." Finally, persistence paid off: Sunshine broke through the gray clouds, illuminating the majestic array of striated escarpments, while rain and show continued to streak the distant vista.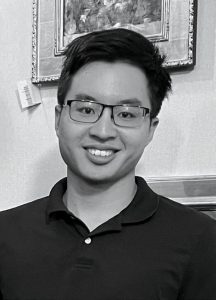 Back in his home studio in suburban Austin, Texas, Ma set about transforming his plein-air studies and photographs into Powell Point. He first covered the surface in a thin wash of black oil paint for a neutral gray undertone on which his colors would shine true. Then he roughed in his composition and, over the course of about a week, refined the painting area by area, achieving an overall realism while also including passages of broken color and texture to reward viewers on closer inspection. "That adds to the story I'm telling," he says.
It's an impressive approach for an artist who graduated just a year ago from the University of Texas with a bachelor's degree in geology — a degree that, though it certainly complements his love of landscapes, was originally intended to provide a career alternative. By the time he received his diploma, however, Ma's future was already vividly well-defined. 
While still a toddler in his native Taipei, Taiwan, Ma had shown a keen aptitude for art, which his parents enthusiastically nurtured without ever pressuring him. Not long after, the family of three moved to Austin. When Kyle was 10, he began semi-private lessons with a local painter, going on to study professional-level how-to-paint books by contemporary masters John Carlson and Richard Schmid and video lessons by Schmid, as well as taking two live workshops from Quang Ho. At 15, he secured his first gallery representation, and just after his 21st birthday he won the Gold Medal Award at the 30th National Juried Exhibition of the Oil Painters of America.
Now, Ma has not only launched his own full-time painting career but also teaches pro workshops, including plein-air painting this June in Yorkshire, England; another come September in Santa Fe; and one in September 2024 in Sweden. Meanwhile, he continues to refine his already expert technique and broaden his range, as evident in such works as California Lemons, an intricate close-up of a lemon tree he saw on a recent trip to Los Angeles, a tour-de-force for which he "redesigned all the foliage and patterns of light and dark and added a glow around some of the lemons to make them look even more dramatic." Such masterly results portend a bright future for the already accomplished young artist.
Ma's work is represented by Wilcox Gallery, Jackson, Wyoming; InSight Gallery, Fredericksburg, Texas; Hindes Fine Art, San Antonio, Texas; Waterhouse Gallery, Santa Barbara and Montecito, California; and Highlands Art Gallery, Lambertville, New Jersey. He will be participating in Windows to the Divine's Collectors for Connoisseurship Arts Weekend at Gallery 1261, Denver, Colorado, October 12 through 15.