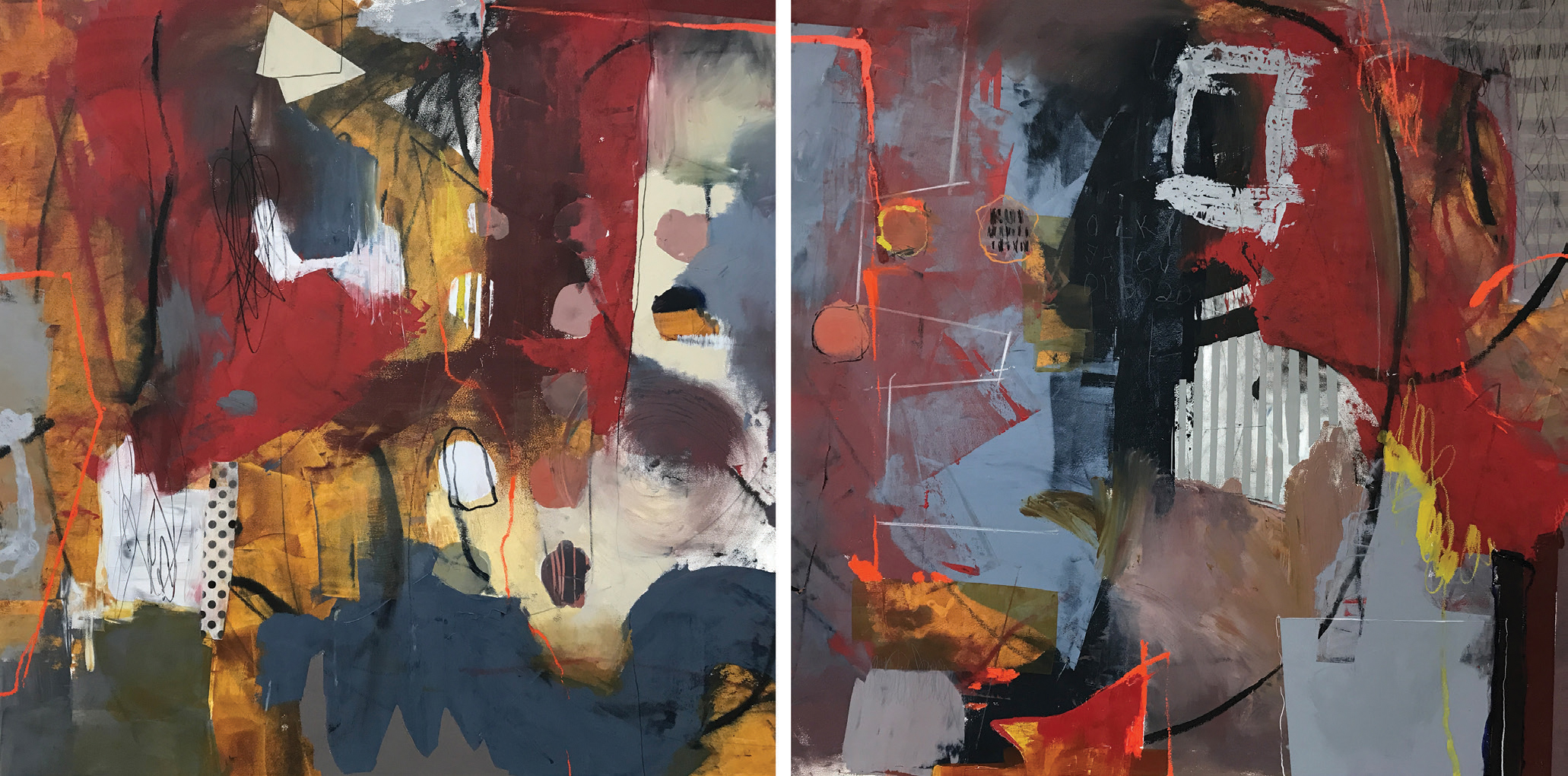 Carnival | Oil and Cold Wax Method | 48 x 96 inch diptych | 2020
10 Sep

Artist Spotlight: Pamela Caughey

It's been said that all artwork is a self-portrait. For Pamela Caughey, her increasingly non-objective work reflects a personal transition, including rising from the ashes of a 2016 fire that destroyed her home and studio.

After earning a bachelor's degree in biochemistry and relocating to Montana from Wisconsin in the '80s, Caughey pursued art fervently, especially through watercolor books. "The early pearls of design and color wisdom were first learned back in those days from artists Christopher Schink, Judi Betts, and Jeanne Dobie," says Caughey.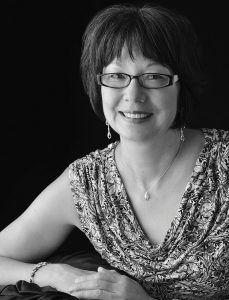 Painting semi-abstractly honed her skills, says the artist, who was eventually drawn to non-objective art. Some images were informed by her scientific background, including her 2014 series Ubiquitous-Migration of Pathogens, exhibited at the Missoula Art Museum, Nicolaysen Art Museum in Casper, Wyoming, Johnson & Johnson in New Brunswick, New Jersey, and now permanently installed at the University of Wisconsin in Madison.
By that time, Caughey had completed her Master of Fine Arts at the University of Montana and was intensively exploring encaustics, from hot and cold wax methods to monotype printing. Exhibitions throughout Montana and the West were stacking up when the unthinkable happened: fire. "There was a short period immediately after the fire when I had nothing," says Caughey, who was in the midst of preparing for a solo show at the Holter Museum of Art in Helena. She quickly regrouped, incorporating remnants of her painting tools and even residual ash into works for the 2017 exhibition.
"There was little color, frenetic mark-making, and I think these [new] works very succinctly captured my state of mind; the lack of color was an important message as well," Caughey says.
She discovered newfound freedom working from a studio in the Rocky Mountain Grange in Hamilton, Montana, which she rented after the fire and where she still works, teaching classes there as well as through her "Art and Success" website and YouTube channel.
"I have felt my ability to solve problems become stronger and very satisfying," says Caughey. "This is the joy of painting: solving problems and ultimately discovering so much about yourself in the process."
Although Caughey's summer 2020 exhibition at the University of Idaho has been postponed until 2021 due to COVID-19, she created seminal work for the event. "The [exhibit would have been] my first solo show where I have truly felt the freedom and passion to pursue the things I love: chaotic marks, unusual shapes, sometimes awkward combinations of color," says Caughey. "Much of my past has dealt with the pressure of perfection; now, I have shifted the focus to imperfection, which is where I wish to be when it comes to my painting."
Caughey has been working on a new book, Powerful Design and Personal Color: Taking your Art from Good to GREAT. She is also collaborating with Sandra Felemovicius on her pandemic-related project of live artist interviews and art sales to benefit Feeding America. Her work is represented by the P Caughey Gallery in Hamilton, Montana, and Radius Gallery in Missoula, Montana.
— Carrie Scozzaro