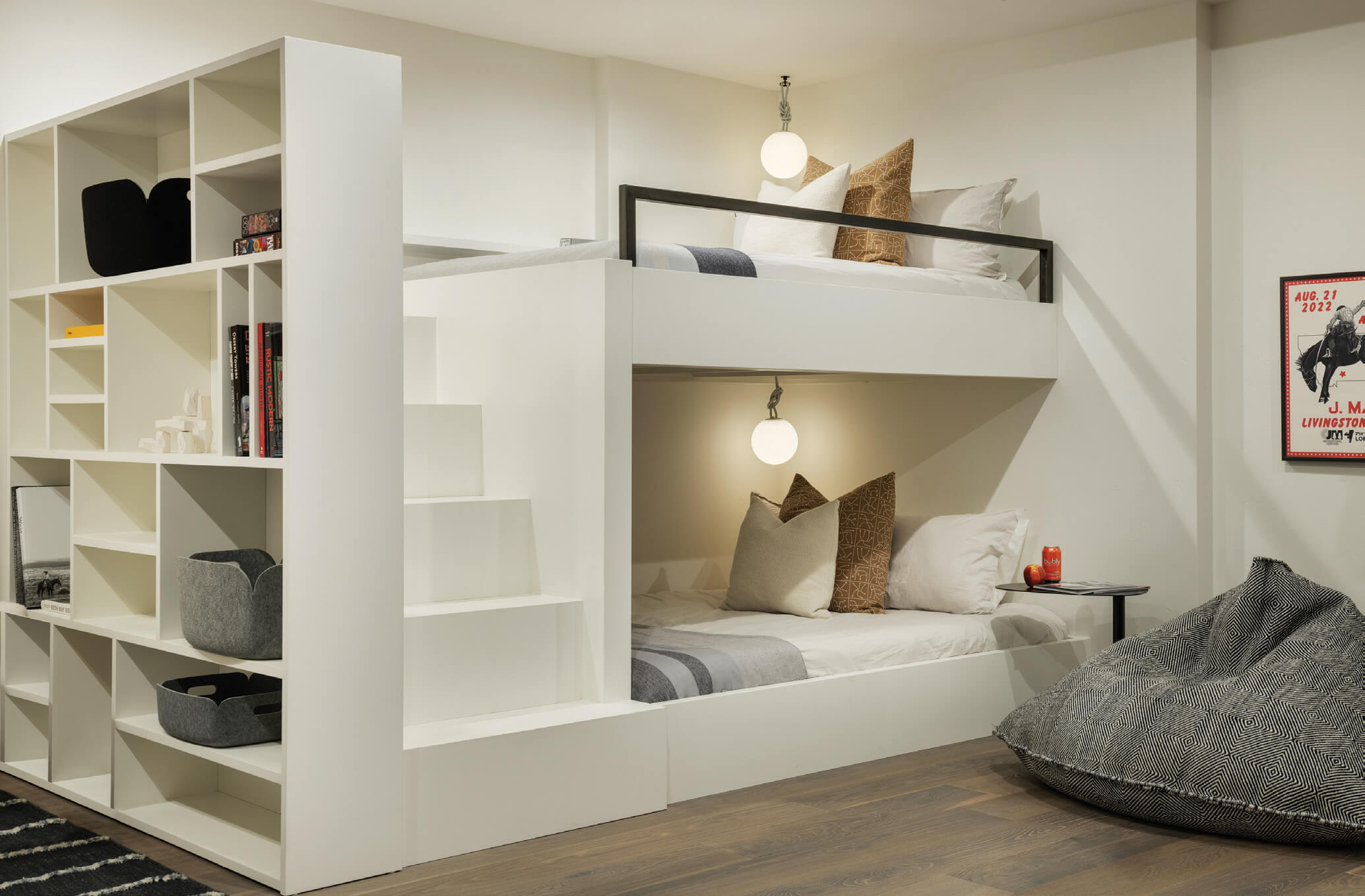 Rec Room Installation | Enamel-Painted Wood and Patinaed and Waxed Steel | 84 x 120 x 70 inches | 2019
07 Nov

Artist Spotlight: Russ Fry

Russ Fry designs furniture, lighting, and architectural installations that make traditional Western materials and forms feel new. Using items as diverse as wood burls and reclaimed steel, old barn timbers, and even repurposed ski-lift chairs, he and his team of craftspeople "work with interior designers and architects, and directly with clients, to bring their visions to life" for getaway homes in the Rocky Mountain West. In the process, Fry's well-honed creative sensibilities often endow those retreats with not only regionally inspired comfort and beauty but also with a sense of fun that elicits smiles on the faces of all who see them.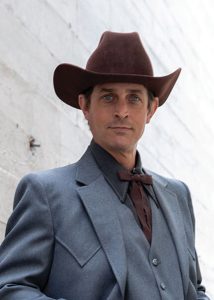 For a home's ski room in Big Sky, Montana, for example, he combined reclaimed timber, black steel, and tufted wool upholstery in a double-sided bench that adds comfort and regional charm to the perfect spot for changing into or out of ski boots. "It's the meshing together of those materials that make it so cool," Fry says. 
Collaborating with Shelter Interiors of Bozeman, Montana, in a sleeker but no less practical vein for another Big Sky residence, Fry came up with a dynamic construction of 20 substantial white-enameled wooden pieces that fit together like a three-dimensional jigsaw puzzle, transforming one corner of the basement rec room into a focal point for relaxation and conversation. The dynamic combination of bunk beds, casual seating on deep stairs, and open-shelf storage "helps make the best use of that room," he says, "especially when they have an overflow crowd."
It should come as no surprise that such pieces, and countless others from Fry, seem to have sprung as much from a discerning design sensibility as they do from craftsmanship. Born and raised in Enid, Oklahoma, he grew up with a mother who had a keen eye and skills for putting together and restoring furnishings and interiors, talents she deployed in renovating the home on a small ranch his family purchased between Gunnison and Crested Butte, Colorado. "My mom has amazing style," he says. After high school, Fry earned a BFA in studio art and, in 2000, a master's in graphic design from Montana State University. More and more in the years that followed, he transitioned out of designing branding materials and websites for clients in the outdoor industry and into conceiving and making things with his own hands.
For the past five years, Fry and his partner Susan Byerly — who now have a 2-year-old daughter — have lived and worked in Livingston, Montana, where his business and workshop are based in a spacious, skylit old warehouse that was once the studio of the late, revered contemporary landscape artist and writer Russell Chatham. "It is just such a creative zone," he says with awe. Together, they have also launched the Yellowstone Hat Co., which makes custom Western hats with the look and feel of timeworn heirlooms — yet another manifestation of Fry's dedication to celebrating Western traditions in the present day.
See Fry's work at russfry.com and in his studio in Livingston, Montana.