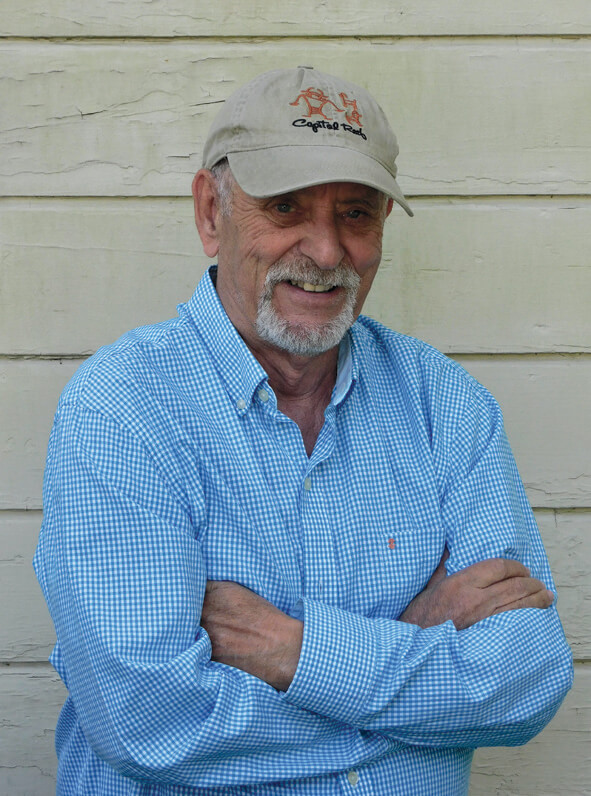 09 Jan

Artist Spotlight: Steve Latimer

Steve Latimer has legitimately considered himself a fine artist of Western scenes for most of his 77 years. Yet, for the past four decades, he has lived in the Central Florida city of Lakeland, and it was only three years ago that he experienced the first professional show of his contemporary Western landscapes.

If those facts seem paradoxical, a series of solidly logical explanations back them up. To begin, Latimer is inarguably a Westerner. The son of a World War II veteran who continued serving in the Air Force postwar, Latimer was born in the Southern California town of Whittier, and spent most of his childhood in Texas. "I paint what I see in my memories," he says of the vistas that first impressed him and continue to do so. "And I also still visit the West twice a year."

One of the main reasons for his continued regular trips to the region explains yet another familial link to his true artistic calling: Latimer's lifelong friendship with his first cousin Ed Mell, the phenomenally successful Arizona-based artist known for his realistic yet boldly geometricized landscapes. "As kids, we spent our summers together, and sometimes we would draw side by side. By the time I was 9 years old, I thought art was a really neat thing to do." Latimer considered it so neat, in fact, that he majored in it for three years in college in Florida, where he'd moved in his late teens.

Then, in the late 1960s, with the Vietnam War raging, Selective Service intervened. Latimer, newly married, received his draft notice, and before he could be called up and sent overseas, he enlisted in the National Guard. "I had responsibilities and ended up not finishing my art degree," he says. "But I got a degree in finance from Florida Southern," and those studies served him well, launching him on a successful career as an accountant with a large phosphate company. Despite that change of life course, however, he never stopped painting Western landscapes, giving them as gifts to family members and friends. He also showed sunlit Florida scenes he'd sell in local art competitions and juried shows in Lakeland and other communities around Florida and the Southeast.

All that changed in late 2019, when Mell, "who has always been the perfect mentor for me," invited his cousin to be among a group of professional artists showing at his own Ed Mell Gallery, a short stroll from the artist's studio in downtown Phoenix, Arizona. That soon brought Latimer to the attention of Faust Gallery, with locations in Scottsdale, Arizona, and Santa Fe, New Mexico. Suddenly, Latimer found that the Western landscapes he'd always loved to paint were in demand — not at all surprising, considering the quality of such recent works as Henry Mountains, Burr Trail, Utah, with its sensually rendered landforms, deep perspective, and vast blue sky. "Somebody recently commented to me that you can look for miles in one of my paintings," the artist notes. "And that's just what I'm trying to achieve."

Latimer's work is represented by Faust Gallery in Santa Fe, New Mexico, and at its Scottsdale, Arizona location, where he'll have a solo show from March 9 to 23.