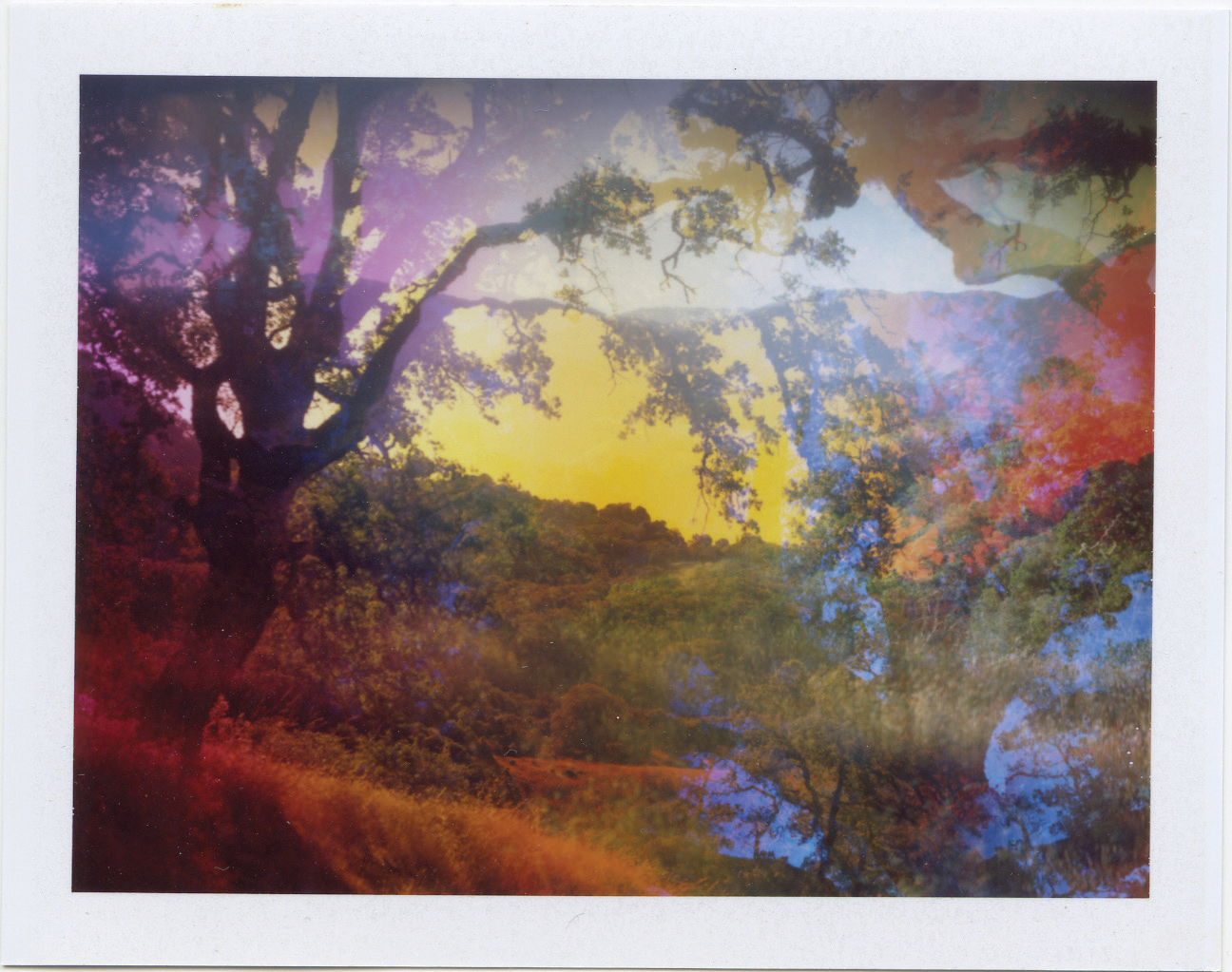 Creature Comfort 09 (Sanel Mountain, CA) | Fuji Instant Color Film FP-100C | 4 x 5 inches | 2020
11 Jan

Artist Spotlight: Terri Ford

Terri Ford was attending an opening reception in January 2016 for the California Art Club at its gallery in San Marino's 200-year-old El Molino Viejo, a historic grist mill originally built to serve San Gabriel Mission. In the late afternoon light, she spied a scene that demanded to be painted: a small, scrubby pear tree bearing miraculously abundant green fruit in the courtyard adjoining one wall of the rustic building. "I loved the reflected light on the walls and the deep yet warm shadows within the arches, the sun hitting the green trees in the distance, and the cool green of the pears," she recalls. Not having art supplies with her, she took abundant photos, "composing as much as I could through the lens."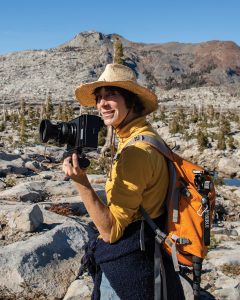 Back in the studio of the home she shares with her husband, Tim, in San Jose, California, Ford embarked upon creating a work she titled Pear Tree. On a sheet of sanded archival paper, she sketched out her composition using a hard stick of pastel in spruce blue, a color so rich and dark it looks almost black. She then brushed the sketch with denatured alcohol to "turn it into moveable liquid pigment," she explains.
From there, she built up the scene in a range of hues, from browns, reds, and pinks for the courtyard pavers and plastered walls to deep greens and vibrant chartreuses for the tree's leaves and fruit. She also added even more vibrancy along the way through "underpaintings, like a nice red under the green to complement that color."
So thoughtfully and painstakingly does Ford apply the solid sticks of powdered pigments she uses that she says, "I often refer to what I do as sculpting." Indeed, all of her pastels — as well as the oil painting she has recently begun to explore — possess a depth and presence that can at times make them feel as if they have been built up in three dimensions despite the fact that they are undeniably two-dimensional.
Art has been a lifelong calling for the California native. Born in Santa Maria in 1954, she first earned an award for her talent in kindergarten with a clay sculpture she made in a graham-cracker box, portraying turtles climbing a trellis. After being voted "the most talented senior" in high school, she went on to earn a degree in illustration from San Francisco's Academy of Art College (now the Academy of Art University). Ford first worked with pastels there and continued making and selling art, while earning a living as a graphic designer. She began winning awards in pastel shows about 20 years ago, at which time she also started teaching her own workshops. "And I submitted my last graphic design invoice in 2005," she triumphantly adds.
Closer to her Bay Area base, Ford has also earned a reputation for her sand dune paintings, some of them done in the plein-air competition at the Carmel Art Festival each May. Though her artist's hand expertly captures the setting and atmosphere, in the end she fully credits the success of these works to "Mother Nature's design."
Ford's work is represented by the New Masters Gallery in Carmel-by-the-Sea, California, and STUDIO Gallery in San Francisco, California. She is scheduled to participate in the Eight Takes group show this spring at the Firehouse Arts Center's Harrington Gallery in Pleasanton, California, and in the plein air competition at the Carmel Art Festival, May 14 to 16.