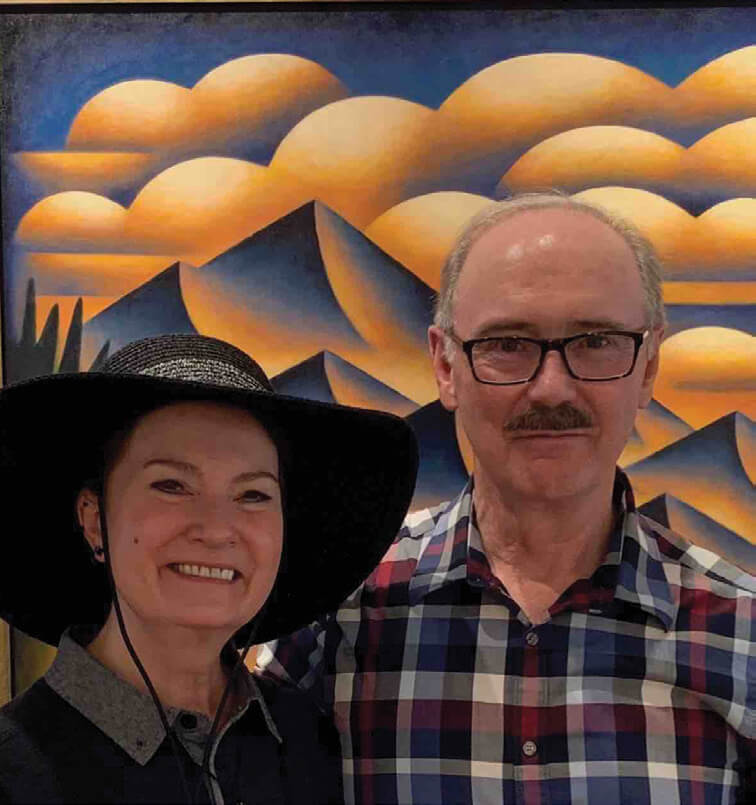 American Beauty | Bronze | 5.5 x 20 x 7 feet | 2012 | Edition of 5
12 May

Artist Spotlight: Tracy and Sushe Felix

Tracy and Sushe Felix met in art class in high school in 1974 in Colorado Springs, Colorado. Now married for 37 years, they could well be known as "Mr. and Mrs. Western Landscape." The Felixes have devoted their lives to painting, and they are represented by half a dozen esteemed galleries.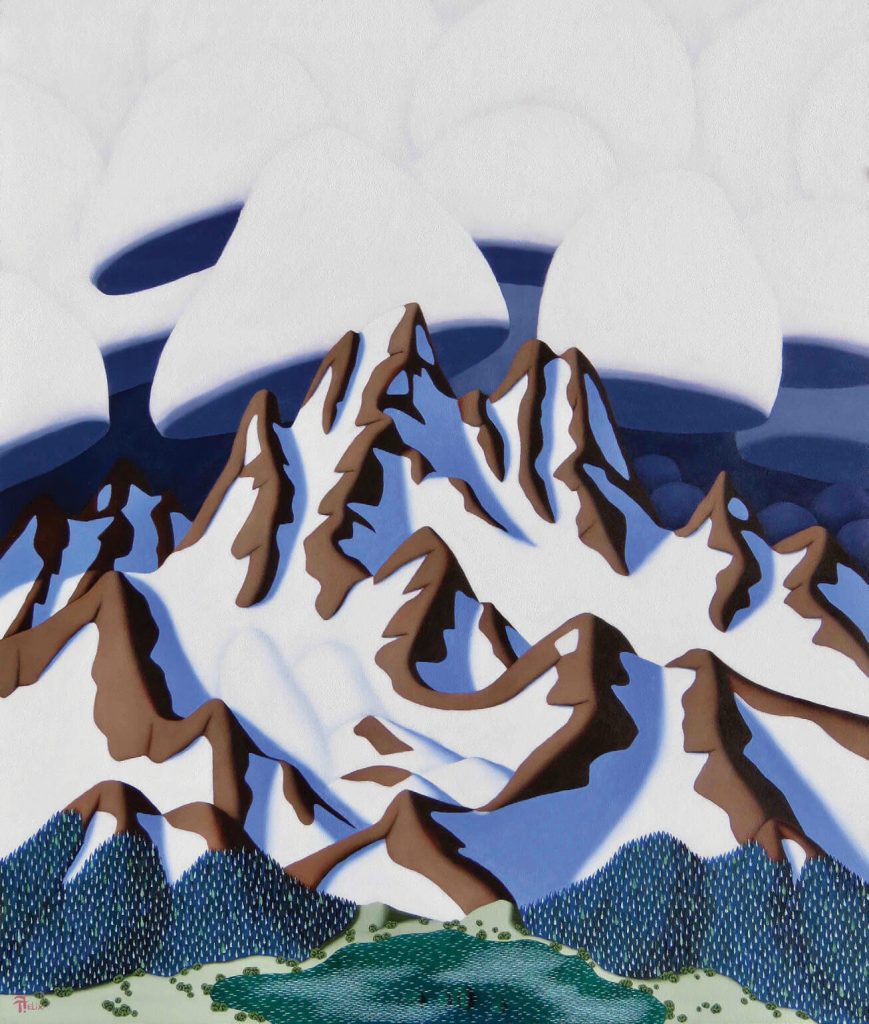 "When we first got married, the first week we started an art gallery in Colorado Springs," Tracy says. "That taught us a lot about how to be artists and make a living at it … But when we had the art gallery, it didn't support us. We lived on the sales of our paintings, so we got rid of everything and went full-on into being visual artists."
The Felixes now make their home in Lakewood, a suburb of Denver. "We're highly attracted to regionalists," says Tracy. And over the years, the duo has purchased approximately 200 paintings — most by Modernists of New Mexico and Colorado. "We are influenced by the same folks and the same movements," Sushe says.
Both husband and wife paint primarily landscapes. And in some respects, their work appears similar to one another's. "We have the same attitude but approach painting differently," Tracy says. "Where we're different is in our style and our approaches. I paint in oil, and Sue paints in acrylic." And their color palettes are also different, Sushe adds.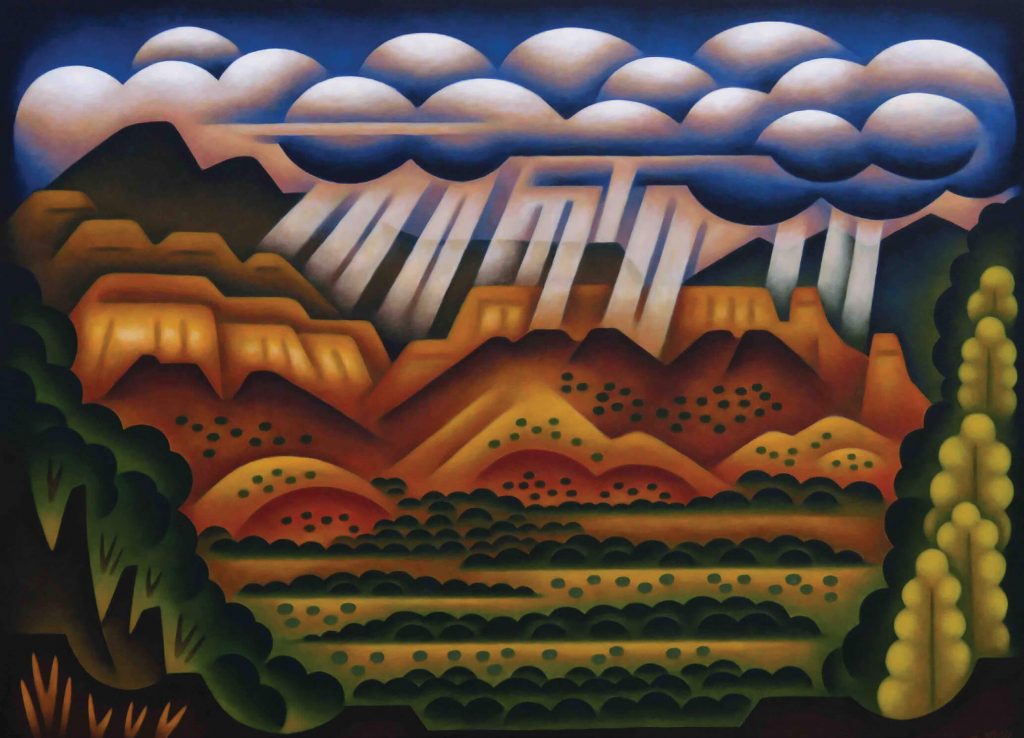 For the couple, teaming up in the art world has made sense both for their business and marriage. "We understand the art business. Sales come and go, and we have busy times and slow times, and we wait for it to turn around. And we are respectful of that," Sushe says. "We know the procedures of preparing for shows. It's exceedingly helpful that both of us are artists."
The Felixes find endless inspiration in the dramatic shapes and colors of the region's geology and the intense light of the Southwest. "The skies are bluer. Colors are heightened — not muted by overcast skies. The light and the clarity — it's a commonality of artists working in New Mexico and Colorado," says Tracy. "I hope that my paintings will make you stop to take another look."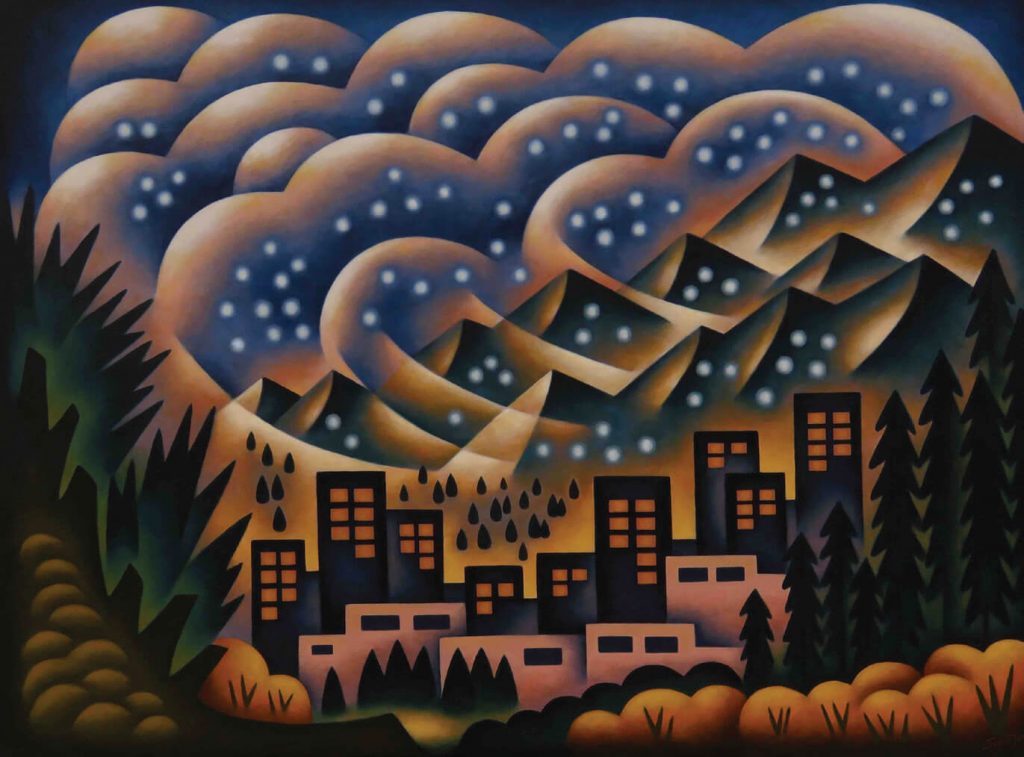 For Sushe, as a colorist, vibrant hues signal playfulness. "I want my work to be positive, joyful, and full of both energy and peacefulness. I like to have both movement and stillness in my work, along with a rich variety of color," says Sushe. "Every day, I'm so grateful that I am where I am. I'm able to create pieces that bring me joy and bring other people joy. There is no greater blessing."
The Felixes are represented by Manitou Galleries in Santa Fe, New Mexico; William Havu Gallery in Denver, Colorado; Raitman Art Galleries in Breckenridge and Vail, Colorado; and Wilde Meyer Gallery in Scottsdale and Tucson, Arizona.