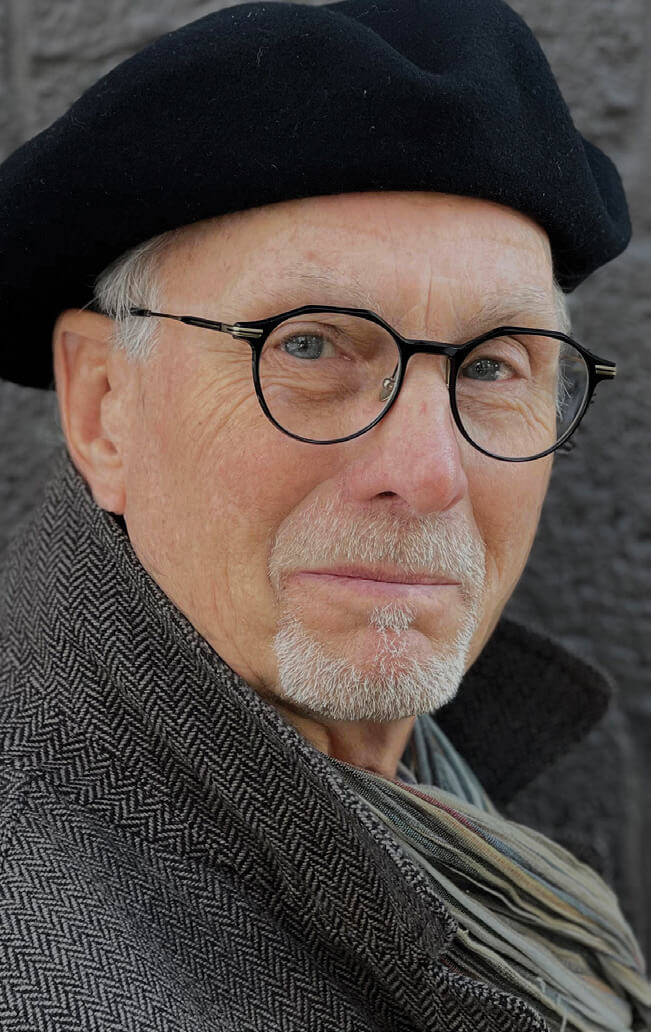 05 May

Artist Spotlight: W. Truman Hosner

Plein air artist W. Truman Hosner does not hesitate when asked to explain why pastels are his medium of choice. "From the youngest age," he says, "the one thing that always delighted me was color. And pastel is pure color. When you're a painter working in watercolor or oils, you have to accommodate for the fact that certain paints and colors dry differently than when they're wet. But with pastels, the colors I put down don't change. It's a very immediate, very direct medium."

Those qualities can translate for viewers of Hosner's works into an uncanny sense of being there themselves, right on the scene. In Orchard Gate, Varian Ranch, for example, he conveys with vivid immediacy a landscape in a southern offshoot of California's San Joaquin Valley, nestled between the Coastal Range and the state's Central Coast not far from the wine country of Paso Robles, where he lives part of the year with his partner, painter Susanna Hoy. Tree limbs cast deep greenish-black and purple shadows across a farmland-flanked country road that disappears toward sunshine-illuminated foothills and mountains.

"I'm really just trying to capture light," explains the artist. "Some pastel artists I know will layer colors. But I'm not. I'm just choosing the right pastel with the right value for the right spot to get the right effect."

Hosner's self-assurance in his medium builds on experience stretching back even further than the almost three decades he's been a full-time fine artist. Born in 1950 in the greater Detroit area, where he still maintains a home, he always felt attracted to the fine arts, leanings nurtured by his mother, a registered nurse and avid home gardener. After graduating with a degree in fine arts from Wayne State University, he also followed the practical guidance of his father, chief federal probation officer for the State of Michigan, taking night courses at the Center for Creative Studies in Detroit and pursuing an illustration career. During two successful decades freelancing, he worked for a wide range of clients, including Comerica Bank, Buick, Goodyear Tires, Budweiser, CBS Fox Video, and Readers Digest, gradually shifting to pastels during his last five years. But then, in the 1990s, "computers came rushing in. So I decided to move out of commercial art and follow my passion for plein air painting."

That passion, along with studies at the Scottsdale Artists School — where he's now part of the faculty — and the same dedication and determination he applied to his previous career, has led Hosner to a respected position in the fine art world. His work has been exhibited from North America to Europe and Asia, and he's demonstrated and shared his pastel skills across the U.S. and in Canada, Mexico, Spain, France, and Taiwan.

"I just want to keep doing what I'm doing," he says, "which is just pour into my art my heart, soul, love of life, and love of what I do."

See Hosner's work at Claggett/Rey Gallery in Edwards, Colorado, and Hosner Studio in Ferndale, Michigan. He'll be among the artists in the California Art Club's 111th Annual Gold Medal Exhibition at the Bowers Museum, Santa Ana, California, July 17 to August 21.