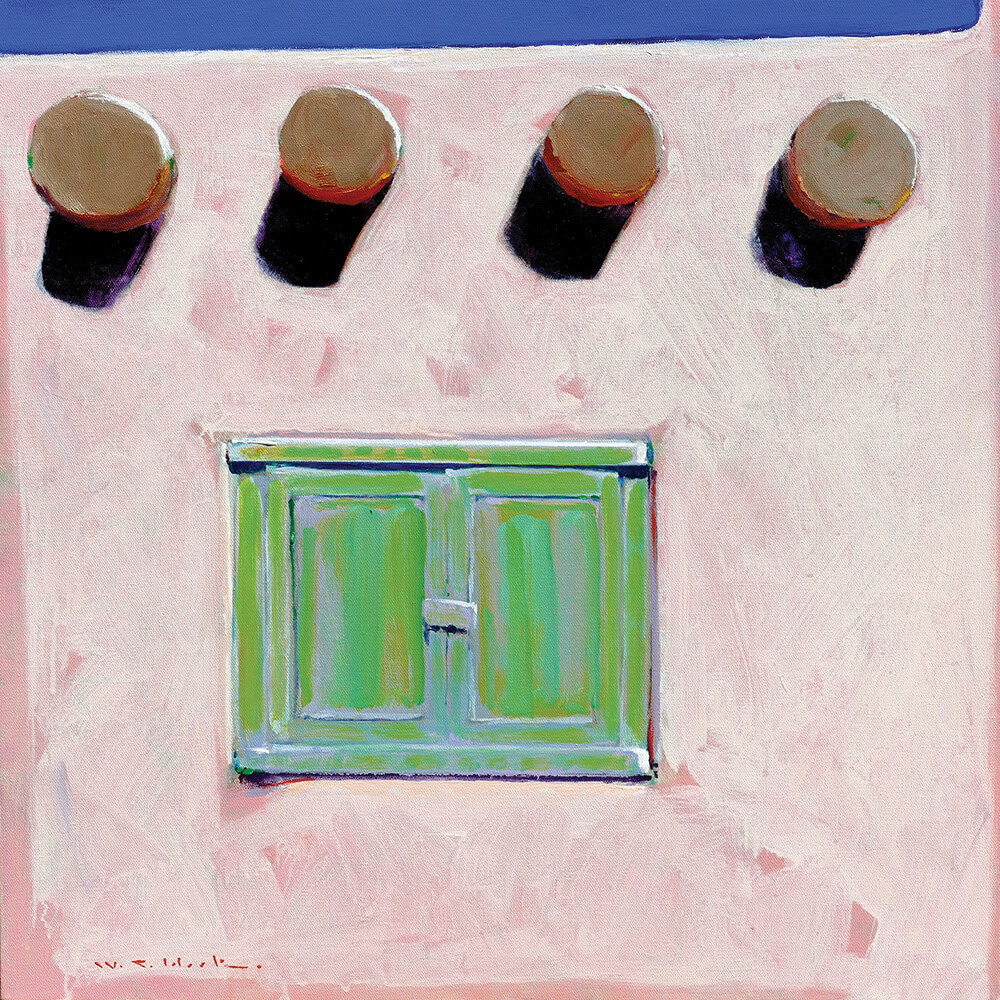 Round Peg | Acrylic | 24 x 24 inches | 2023
07 Nov

Artist Spotlight: William Hook

William Hook's recent Heads Up captures the discerning appeal of a realist painter at the top of his game. Against a distant Southwestern mountainscape, a vast blue sky, and a towering cumulus, wild sunflowers reach toward the heavens. Every element — composition, colors, and brushstrokes combining keen-eyed realism with bold, expressive freedom — bespeaks the hand of an expert.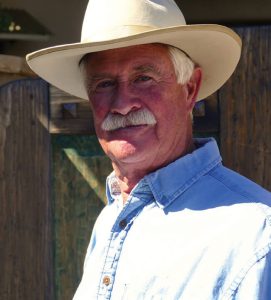 Hook comes to his esteemed reputation through a providential combination of nature and nurture. He was born in 1948 into an artistic bloodline that included his father, professional photographer Eugene Rockwell Hook; his grandmother, architect Mary Rockwell Hook, whose buildings are enshrined on the National Register of Historic Places; and Pulitzer Prize-winning novelist Willa Cather, his great-grandfather's cousin. "My family was very accepting of the concept of creativity," he says. "I'm kind of on the coattails of a lot of important people who did a lot more work than I ever have."
Hook's grandmother always kept him in art supplies. "She would come home with all sorts of new materials and pass them on to me." While growing up in a suburb of Kansas City, Missouri, he won an award at age 11 in a local art contest where most of the submissions came from adults. During high school, he attended weekend art classes at the Kansas City Art Institute, then earned a BFA in the University of New Mexico's studio arts program — where he discovered, to his relief, that acrylics didn't give him the headaches that oil paint fumes did. Choosing a more practical route, he pursued postgrad studies in advertising design and illustration at the Art Center in Los Angeles, the prelude to a career that eventually led him to be a group creative head for a successful Denver agency before retiring in his late 30s to pursue fine art full time.
With professional skills already well-honed, Hook quickly found success in his new calling. That includes a 35-year-long representation by Santa Fe's Meyer Gallery, a short drive from the home he shares with wife, Kate, just north of town off the old Taos Highway. His works are in the permanent collections of such institutions as the Denver Art Museum, the Tucson Art Museum, the University of New Mexico Fine Arts Museum, and New York's Genesee Museum. "I've made about 4,500 paintings in my career now," he says.
Still, Hook does not rest on his laurels, always exploring new subjects, ideas, and modes of expression. Round Peg, for instance, hones in on a section of pink adobe wall, green shutters, and four jutting vigas, all expressed in bravura brushstrokes that capture their rough-hewn textures — offset by a "streak of vivid blue sky, just enough to keep it from being a square." Over the past five years, he's also begun to reimagine some of his paintings in a modernist vein, thinking to himself, "You've always liked contemporary work, and if you don't get this done, you're gonna wish you had." Case in point, complementing Round Peg, is Peggy Sue, in which pink wall, vigas, shutters, and sky perform a lively modernist dance.
Hook's work is represented by Meyer Gallery in Santa Fe, New Mexico, where he'll have his 33rd solo show in August 2024.