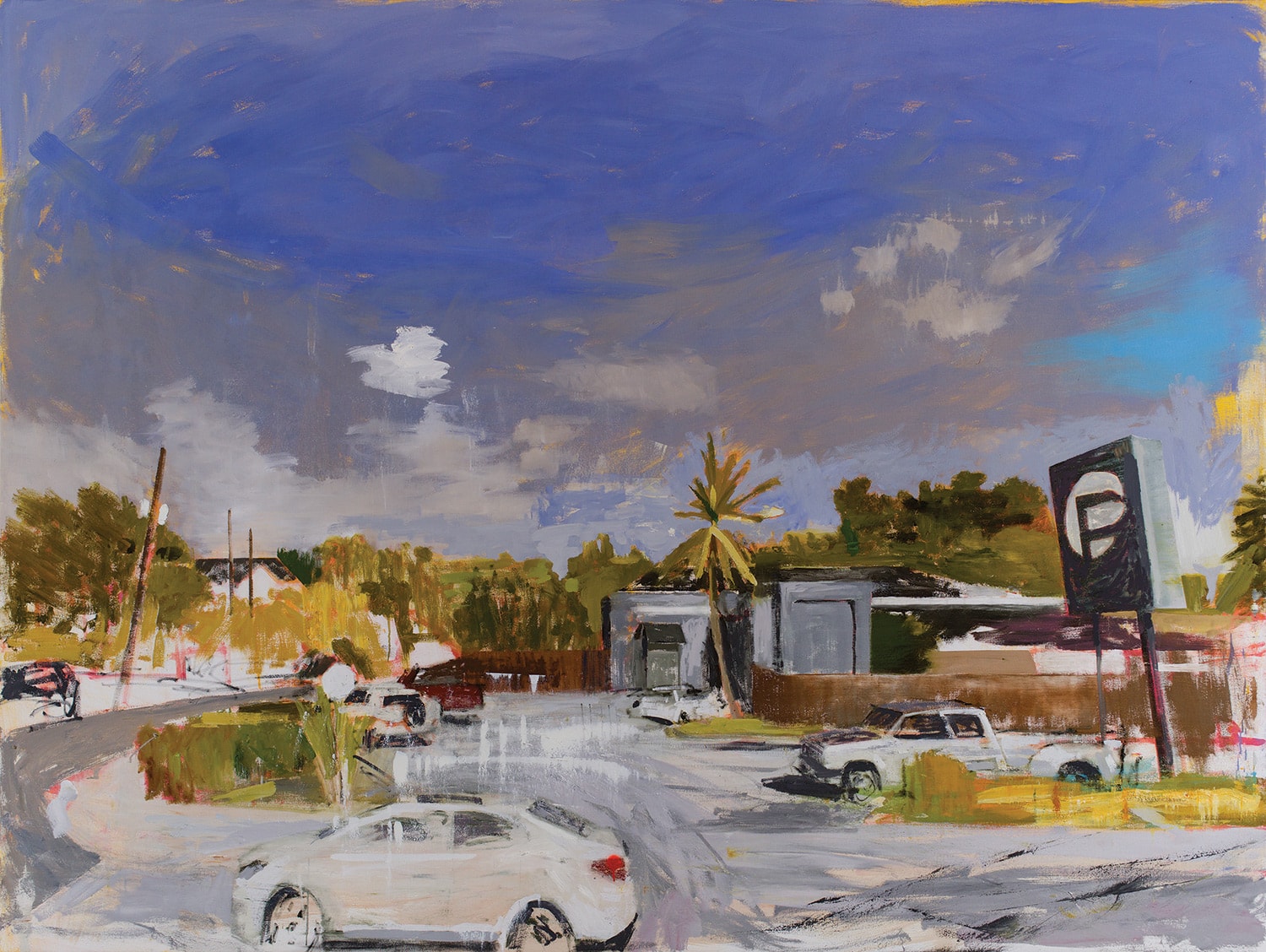 "Orlando, FL 6-12-16" | Oil on Canvas | 72 x 96 inches | 2017
15 Mar

Illuminations: Artist spotlights

Like the calm in the eye of a hurricane, Stephen Hayes' body of work, In the Hour Before, portrays a place before tragedy embeds itself. Using images from Google Earth, Hayes, a longtime plein air oil painter, turns his attention on cities where upheaval has ripped away ordinary lives.

The artist responds to the "political moment," contemplating social issues, such as gun violence and political unrest with people of color. "In other words, our social reality right now," Hayes says. "I'm focusing on issues in the country. I travel to places that have seen violence, like Newtown, Connecticut, or Las Vegas."

When he says "travel," he refers to more of a metaphysical movement. Sitting before his computer, he pulls up Google Earth and takes a screenshot of a random street in a city where there's been a shooting or a riot. It's the alchemy of chance and purpose that allows Hayes to see a place beforehand. With his informed sense of composition, color and the eternal search for light, he paints the city as a seemingly serene place: just another pedestrian sidewalk, but with the knowledge of the torn and ragged fabric left behind by guns and unrest. The result comes across as streaked with emotion, foreshadowed with wreckage, silently rattled.

He approaches his work as a landscape painting. "I know [this place] has been visited by unspeakable acts," Hayes says. "But when I see these places, they can still be seen for their mundaneness. I'm trying to keep up with events as they happen, but I've gone back in time to Columbine, for example, and back two years to Paris."

This body of work started with the Paris paintings. Hayes was at a Ucross Foundation artist residency when he developed the process of working with Google Earth. It became an interesting way to merge technology with the low-tech art form of plein air painting, to travel while sitting still and to consider the ramifications of place in a different light.

"When I came home in November, I shifted from an innocent use of the technology to more politically charged imagery," Hayes says. "Over the years, my work hasn't been project based, I just did my work. But the last two years I've been dedicated to this project. I'm not interested in telling people what to think, but I do think it affords an opportunity to slow down and look at who we are in relation to events and how we might want to act in relation to the violence."

Working with a tool like Google Earth allows Hayes an intimate perspective — dependent upon the time of day, the weather and the type or placement of the camera. The ambiguousness of time and the nature of the technology adds to the power of the pieces, providing a blankness that belies the new nature of a place, post-violence.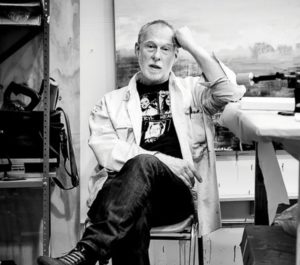 "What I notice is that my knowledge of what happened there overlays what I'm seeing and affects how I see and what I'm seeing," he says, "because these pieces are not violent at all. In fact, they're contemplative. The images can be distorted. It can go from rainy to sunny in an instant. So I'm just looking at the images, but I'm constantly aware that I'm in a previously unimportant place. A place that has become extremely important because of the people that are there and what happened to them, which makes it important to all of us."
Hayes is represented by the Elizabeth Leach Gallery in Portland, Oregon, and the David Richard Gallery in Santa Fe, New Mexico.