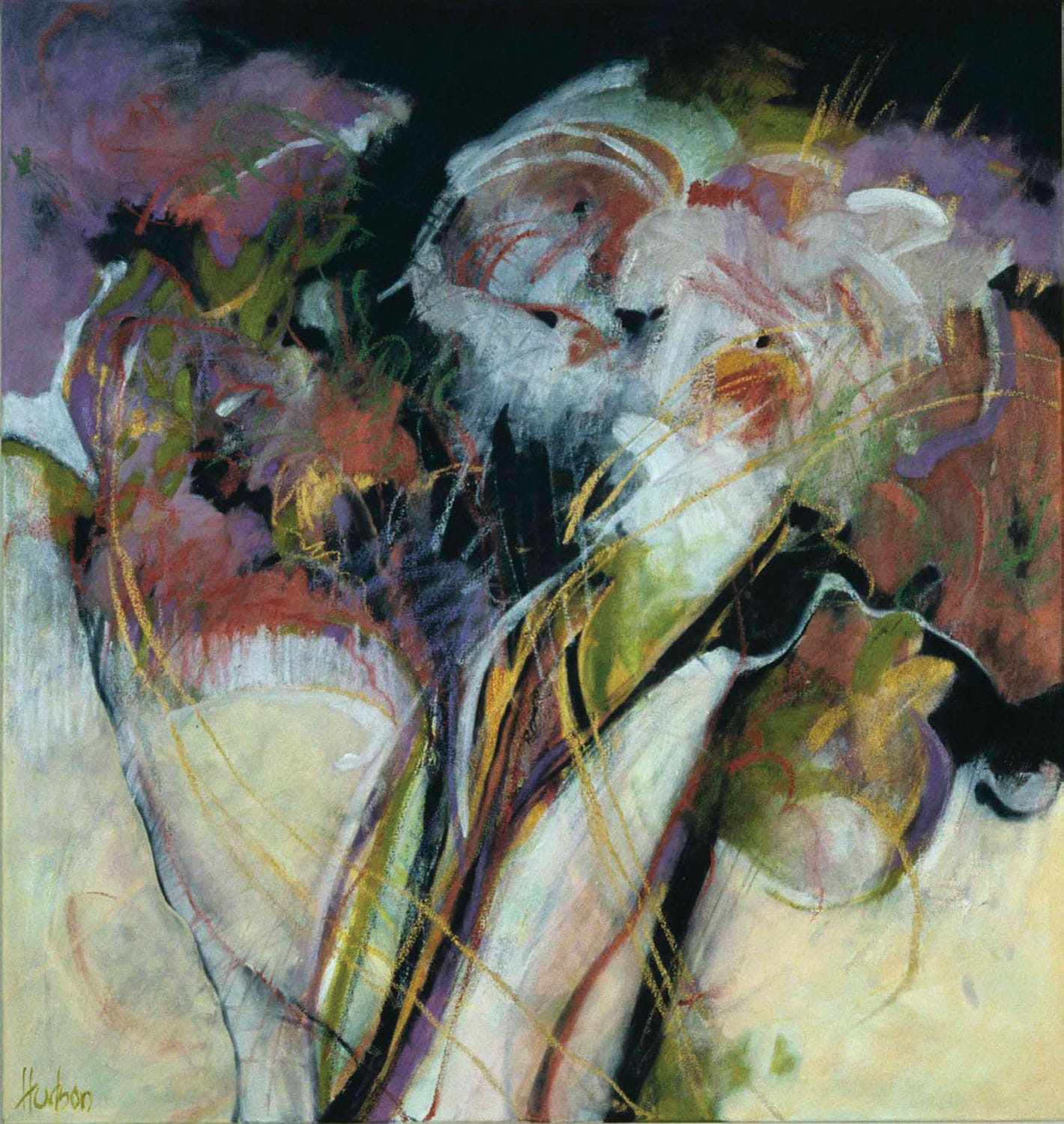 Moon Flower | Mystery Series #4 Oil on Canvas | 36 x 34 inches | 1989
08 May

Illuminations: Noel Hudson

Painter Noel Hudson combines the intellectual and emotional content of abstraction with the surety of representation. Through the implication of images, careful use of color, and repeating patterns, she conveys a sense of the natural world.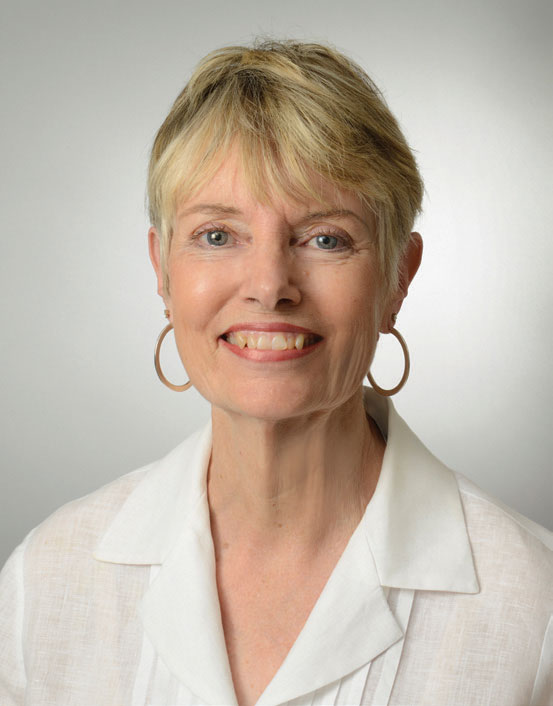 "When I was working on my Grass Series, I started out with the pattern," Hudson says. "Even the underpainting is patterned all over. I'm looking for the linear qualities in the foreground and background, whatever is going on there — that's really the thing that I love doing."
Then there's the movement, a constant in her work. Her ability to show viewers an environment, rather than a static snapshot, comes through in the Grass Series and in her Bosque Series, which were both inspired by the Bosque del Apache National Wildlife Refuge. 
"I paint abstractions based on the land," Hudson says. "The land in New Mexico is a big influence on me, although not representationally. There's something strong about the open spaces, rock formations, and the colors. It's about the feeling of being in the mountains or down by the river."
Although the pieces are abstract, Hudson works on location to get the right atmosphere into her paintings. "I don't lie on the ground, but I do sit on it when I'm on location," she says. "I like to be close to it. I usually sketch colored pencil studies. It gives me a basis for the studio work."
For each series, she explores the subject for about 50 or 60 paintings, and then, when she feels she's asked enough questions of the material, she moves on.
"Nature is still a strong influence," she says. "I feel like it will always be a strong influence on my work." 
As will the spiritual aspects of place and the formal considerations of line, color, form, and texture. Hudson's training and interest in art history, especially in the Baroque period, inform her work in different ways. "When I was in Europe, my strongest interest was in Italy and Spain, especially the Moorish influence you find in Spain," she says. "I'm really interested in the pattern work of Islamic art." Islamic art doesn't allow figurative work inside its mosques, so it's covered with intricate patterns made from intensely colored mosaics.
When she first came to Taos, New Mexico, in the 1980s, she created a series on cactus sunflowers. From there, the natural world opened up to her, and the vibrant colors fascinated her in a deep and enduring way. "I really love color," she says. "I'm getting into more colors — especially with plants — the way those colors speak to me. I get a strong, spiritual connection. I feel very enveloped, surrounded by love and peace and just happiness."
Hudson is represented by Rio Bravo Fine Art Gallery in Truth or Consequences, New Mexico, where her work will be exhibited through September 19.