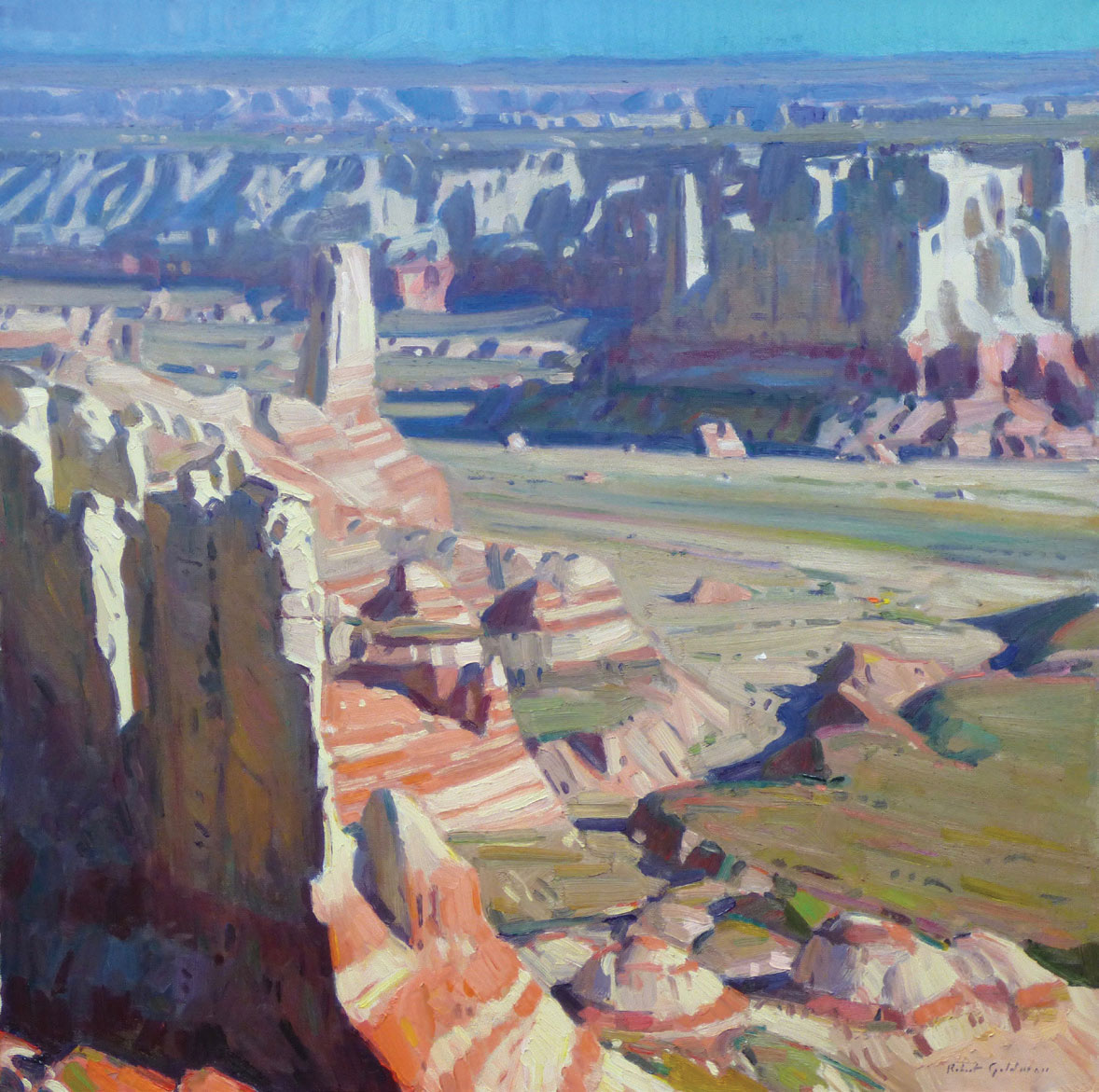 Coal Mine Canyon | Oil on Canvas | 24 x 24 inches
08 May

Illuminations: Robert Goldman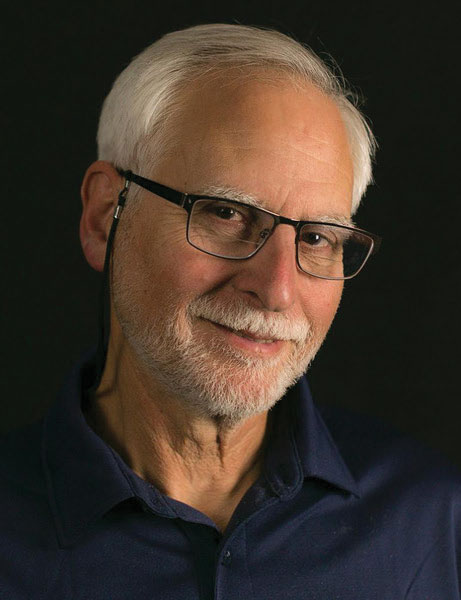 Recently, painter Robert Goldman completed a significant endeavor that created a visual dialogue of the Western landscape. He retraced the route of John Wesley Powell's trip down the Colorado River, resulting in a commemorative show that honors the 150th anniversary of the expedition.
His first instinct is usually to visit a site and create color field studies. "I have a full-range chromatic palette," he says. When he sees a place that sparks his interest, he'll spend about an hour painting. The idea isn't to create a fully realized work but to record the initial color information. "It's much easier to paint outdoors because you're not tricked by photography, which never gives you an accurate picture of what you're looking at," Goldman says.
That said, the artist still takes photos, after which he goes back to the studio where he looks through them until he finds one that strikes him. "That's how I get a bit of inspiration going," he says. "I draw in a few simple shapes with a carpenter's pencil and do a small study. From there, I develop the larger painting and use my color notes or just the photographs."
To do justice to Powell's trips, Goldman took helicopter tours, snapping photographs from above. This worked especially well in areas like the Grand Canyon, Glen Canyon Dam, or Lake Powell. "[The helicopter is] how I got the photos of the dam, and that was exciting because the dam was discharging water in the river at the time," Goldman says. "It was very turbulent and very exciting. I've always favored aerial views, seeing all those patterns."
When helicopter tours weren't available, Goldman began using drones to take aerial pictures of the terrain. "There are certain situations where you can't see the landscape any other way," he says. "I usually shoot stills with the drone, but I've done some video also. It's a very helpful reference tool."
The idea for the show honoring Powell's journey, A New Perspective, came from Paul Bingham, owner of the Thunderbird Foundation for the Arts. Once Goldman got the go-ahead, he began traveling, following both the river and in the footsteps of other historical artists, like Thomas Moran. 
"At first, it was daunting," Goldman says. "[Bingham] wanted 20 major paintings. I took a subject that has been done before, and I had to figure out a way to depict it that would be unique, my own."
Thanks in part to the unusual aerial views, some of the 37 paintings present familiar landmarks in new ways.
"It really portrays a complete story," Goldman says. "Initially, I thought it was just about the river. But Powell went to all these other places, and he studied the people who lived in those areas. This series is not about each spot where Powell landed, it's a way for me to portray these places through art. Some of these things didn't exist at the time, like the lake and the dam. It's more contemporary rather than nostalgic."
Opening on May 18, A New Perspective continues through June at the Thunderbird Foundation for the Arts in Mount Carmel, Utah. Goldman's work will also appear in the Grand Canyon Celebration of Art, September 7 through 15, at the South Rim.