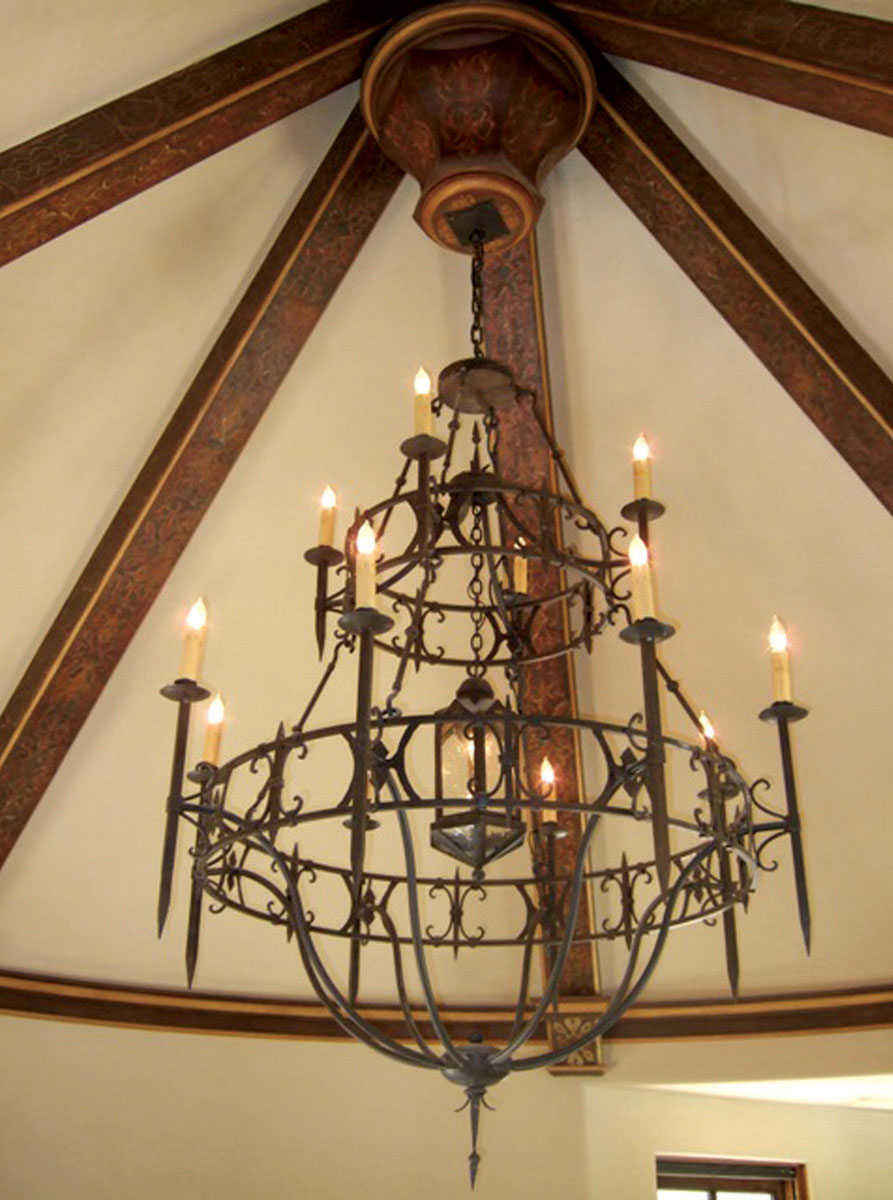 The Shady Canyon chandelier combines volume with delicate details.
08 May

Illuminations: Steven Handelman

In his studio, Steven Handelman oversees the design and creation of wrought ironworks. Each piece is handmade by skilled craftsmen and fashioned one at a time. His vast array of lighting fixtures stem from historic designs updated to current standards.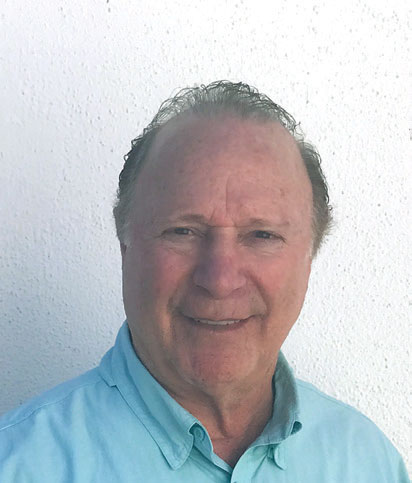 Handelman started his business directly out of college, back in 1969. "I took a chance way back then to do something I was interested in and passionate about, and fortunately it worked out," he says. "Originally, my interest was shop class, where I became acquainted with making things with my hands. At the time, I never considered that a vocation. It wasn't until I was in the Army, in basic training, that I found a shop facility in the Army camp."
Handelman studied business administration and marketing, and throughout his career he's coupled that know-how with his passion for handmade objects. But he didn't start out in lighting and metalwork. 
"I started with a leather shop," he says. "I was on the avant-garde of the counterculture revolution. Making things with your hands was just entering the mainstream of American culture. There I was with a passion for things that were different than the generation before me, and I was in a position to supply things that weren't readily available at the time."
He opened his first boutique in 1971, selling distinct clothing and leather goods. Then Handelman started a belt-making business with $60. In the early 1970s, after moving to Santa Barbara, California, he tapped into the trend of stained glass, opening a workshop that he ran from 1973 to 1988 and sparking his interest in architectural elements. He managed to create his current business, Steven Handelman Studios, without ever borrowing a dollar.
"It was a time of learning, but I was able to teach myself about a lot of different materials, from fabrics to signs," he says. "I quit stained glass … lots of people did crafts in their spare rooms at the time. I believe I was able to maintain my business because I never thought of it as a hobby."
From the storefront he opened in 1988, he made a variety of products, but eventually, Handelman narrowed his focus to lighting, ironworks, and architectural ornamentation.
From 1992 to 2004, the company grew from two employees to 106 employees, and took on projects worldwide.
 "I went from printing a catalog at a coffee shop, to creating a website," Handelman says. "The current business is not that big anymore, but we still do things by hand, using old-fashioned techniques and making limited, one-of-a-kind items. Our niche — with me at the helm of the design process — is historically inspired." 
Restoration is another large part of the business. Handelman recently finished a job for Yale University, which required period lighting to fit with the overall design of the school. "We make things look authentic by using the same methods and techniques they used in 1922," he says.
Although Handelman doesn't use forges and anvils, he does simulate that type of craftsmanship, blending the economies of manufacturing with tricks of the trade to make pieces appear original. "We can make a very presentable version that would be hard to detect," he says. "We're able to combine safety requirements in a high-quality way. Each piece expresses an emotional human context as an extension of the person who created it. That's at the heart of what I do and why I do it."
Steven Handelman Studios is located in Santa Barbara, California.