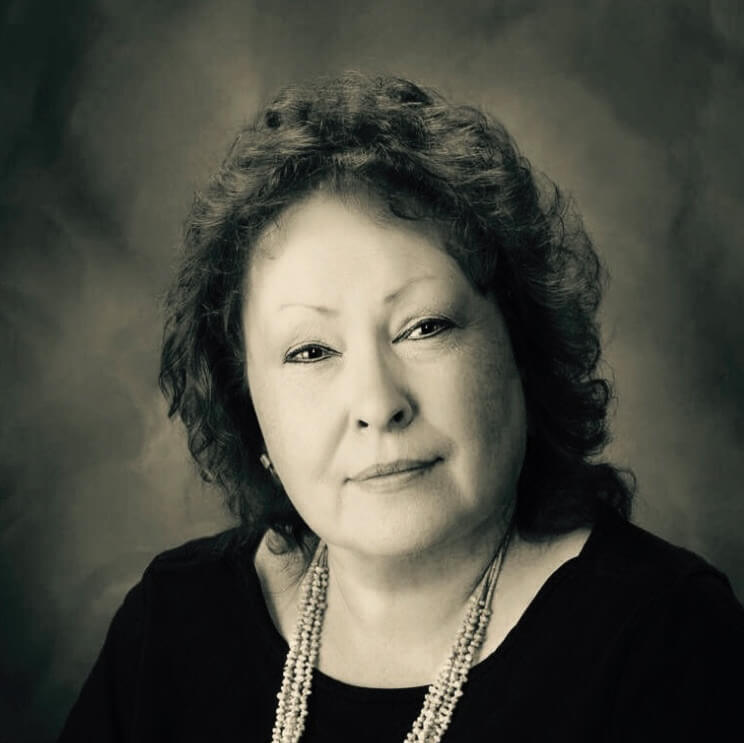 11 Jul

Celebrating a Centennial: Bead Artist Jackie Larson Bread
Booth PLZ 55
Santa Fe Indian Market means many things for Montana-based Blackfoot beader Jackie Larson Bread. First, she is one of the only artists in the market's history to win the prestigious Best of Show award twice, in 2013 and 2019.
Additionally, this is her 24th market in a row. And while her first market was back in 1999, Bread started attending the market when she was a student at the Institute of American Indian Arts in 1978.
"In my nearly 50 years of attending market, it has just been such a pleasure to watch it grow and evolve," says Bread. "For me, Santa Fe has always felt like home. And the friends I have developed here — from other artists to collectors, and now their children and grandchildren — make this whole weekend such a special experience for me. When I started, I was one of the few Blackfeet artists participating, and now there are so many. It has just been such a wonderful event to be a part of over the years."
Bread is one of the most sought-after beaders working today. However, instead of making earrings or jewelry, she focuses on larger, functional pieces such as bags, boxes, and parasols. "I really love the idea of our traditional arts being utilitarian," says Bread. "I love to utilize that aspect of it. To me, that makes it more than art; [they're] functional objects as they should be."
Bread is well known for her work in portraiture. And, for her, it's important to have a personal connection to her subjects. Usually, this connection comes from stories she was told by her parents. "I have a lot of old photos of people in my tribe, and looking at them just brings me back to those moments and the time I spent with my parents where they would tell me about the people in the photos, who they were, what they were like, little stories about each one," says Bread. "For me to do a portrait of someone, there must be a personal connection, and that comes through these stories."
In her recent work, Bread has also been doing portraiture of animals. In March, for Indian Market at the Heard Museum in Phoenix, Arizona, she created a horse collar that included a rendering of a horse; and last year for Santa Fe Indian Market, she created a bison.
"I really enjoy challenging myself and trying new things," says Bread. "I grew up on a ranch and have lived on one for most of my life, so I've always been surrounded by animals."
Bread refers to her beadwork as "illusionary pictorial," a term that comes from her creative process of looking at the old photographs and reimagining the lives of the people she sees. She also works in more traditional methods. "Traditional Plains ledger art and its vibrant color and stylized depictions, as well as delicate Blackfeet florals and bold Blackfeet geometric designs, comprise the remainder of my beaded art," she says. "Those images are hand-drawn and composed into intricately beaded bags, boxes, and other traditional utilitarian items."