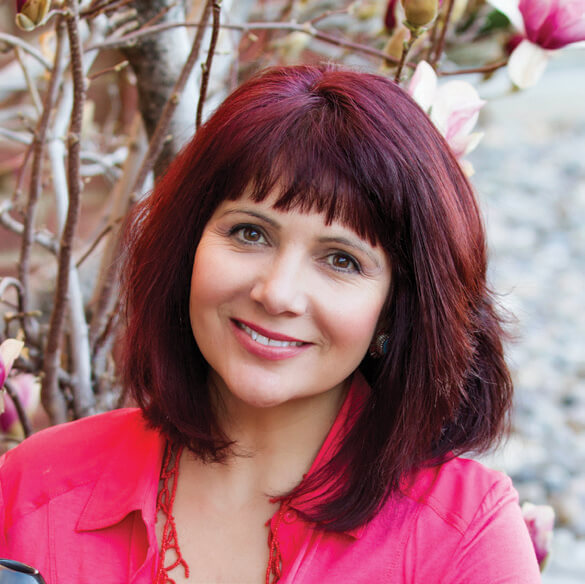 11 Jul

Celebrating a Centennial: Potter Jody Naranjo
Booth WA W 202
Jody Naranjo's mother, Dolly Naranjo, and grandmother, Rose Naranjo, are both potters from Santa Clara Pueblo who frequently participate in the Santa Fe Indian Market. So, one can understand why Jody began attending the market at age 8. Ten years later, she was ready to exhibit her clay works alongside her illustrious family.
"It was a lot different back then," says Naranjo. "I think the director was Don Owen, and when I turned 18, he said, 'Okay, you can sign up now. So take some photographs of your work and bring them to the office.' So, I got out my classic camera, took photos of my new work, got them developed, and brought them to the SWAIA office, which at that time was in La Fonda hotel. Don looked them over and said, 'Okay, you're in,' and I have been doing it ever since."
While Naranjo sells work throughout the year at Blue Rain Gallery at the Railyard, she loves the tradition of getting ready for the market, and she has kept the same booth since the beginning.
A theme of family has followed the artist throughout her career. As the mother of three daughters, Naranjo has always been surrounded by popular culture. "My kids always asked me what I was doing and what my work was about, so obviously things like cartoons, stuffed animals, dinosaurs, those sorts of things are what made it into my work," she says. "They are things that would make me laugh, would make me smile. At first, I just made them for my kids, but then collectors started coming over and asking if I would make them for them. People started buying them, and I started making more."
However, now that her daughters have grown up and moved out of the house, she is finding her work returning to more traditional subjects.
"I feel like I'm ahead of the game this year," says Naranjo. "For the first time in a while, I have eight large pieces, and I am in the process of firing them all. With the monsoon season here, you cannot pit-fire things in July or August, so I try to get all that work done by June 15, or else you could lose everything. This year, I will have a large pot with fish on it, a square pot with Pueblo dancers on all sides, feast scenes, mountains, skies, Pueblos — all the things we love about New Mexico."
Another piece will include a moment from her daily life. "I have a beautiful yard, and my dogs love to go outside and chase butterflies," says Naranjo. "And that is such a wonderful thing to watch. So, on one of these pots, I have carved a dog chasing butterflies just like they do."