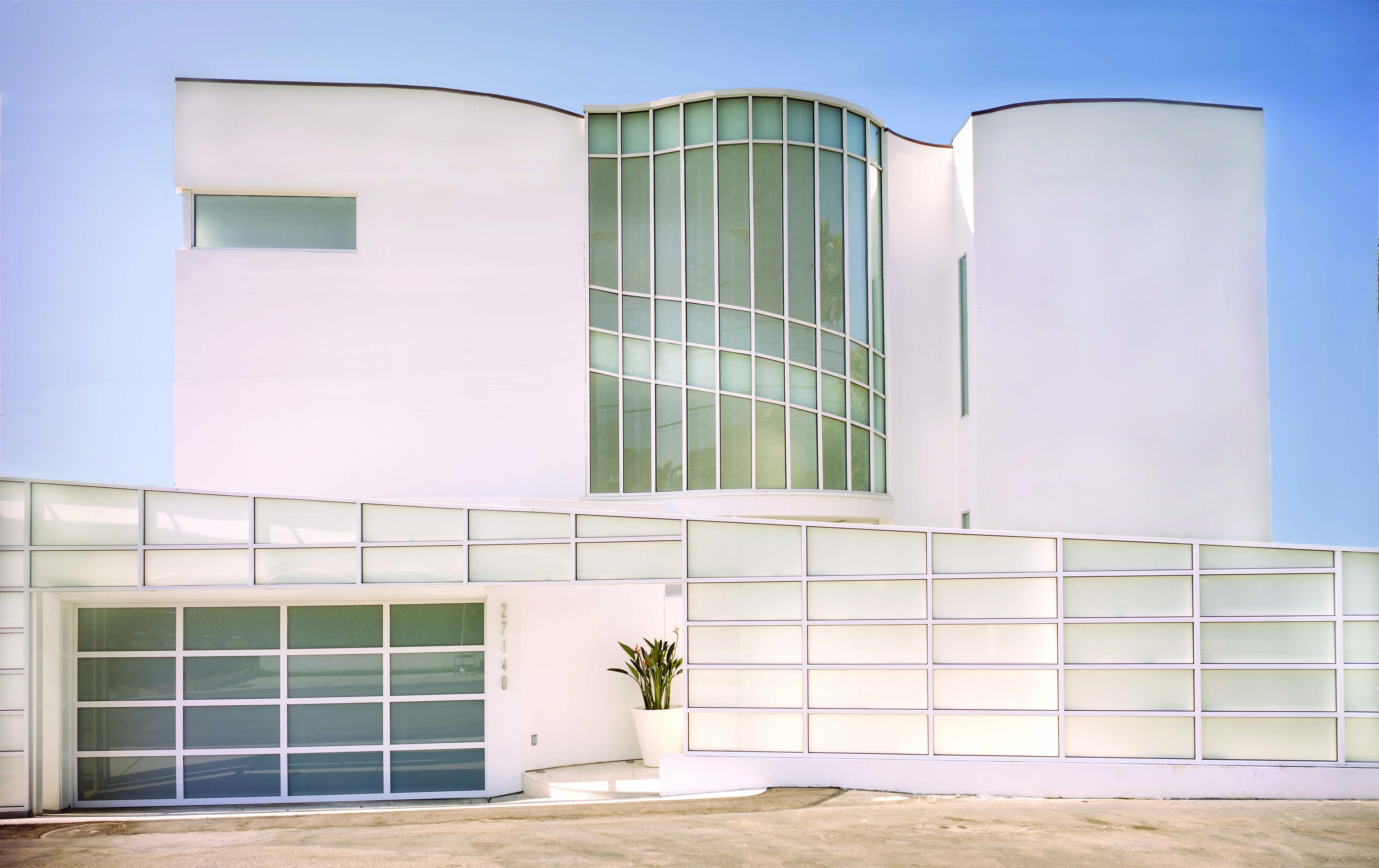 An 18-month long remodel turned a darkly askew, run-of-the-mill beach house into a luminous, museum-quality home that celebrates the Pacific Ocean that crashes at its feet.
19 Oct

Reflections in Glass

Crossing the threshold of Jim and Diane Kahan's Malibu home is a little like stepping onto a boat. From the entryway landing, you face a wall of glass stretching across the entire back of the house and offering up the shifting Pacific with such immediacy you can practically feel the spray of the waves.

While knockout homes with jaw-dropping views are plentiful in Malibu, the Kahan home takes "beach house" to a whole new level. Squeaky-clean lines, shimmering, abundant light, judicious use of color and art come together in a luminous, sophisticated design that accentuates the ocean's presence in every room.

"We wanted the design to be simple so that nothing took away from the water," said Diane.

The project required an 18-month remodel of a four-year-old, 5,500-square-foot house the couple purchased eight years ago on one of their regular visits from their hometown of San Antonio, Texas. For four years, they enjoyed their ocean retreat on vacations. But when Jim retired, they knew they wanted to spend more time at the house and so decided to make it their own.

Interior designer Jamie Bush of Jamie Bush & Co, Los Angeles, and architect Ron Goldman of Goldman, Firth & Rossi Architects, were instrumental in helping the Kahans reconfigure the original house: Walls were removed, windows opened up, chopped-up spaces and semi-dark rooms were replaced with a wide-open floor plan and gleaming white walls. Numerous pieces of art glass, which the Kahans collect, were selected to play off the ocean's blue, green and turquoise hues. Paintings were chosen in this vein as well. Two by Carolyn Cole hang on either end of the downstairs living space — one green and one blue — and seem almost to speak to one another.

"It was a major remodel, a gut remodel, pretty much down to the studs and the reframing," said Bush, who holds a master's in architecture and practiced the craft for five years before turning full time to interior design. "I'm basically an overqualified interior decorator," he joked.

"He got the vision," said Jim Kahan, "He got what [Diane] liked: white, neutral, ocean, glass." It's a look that, ironically, found it's beginning in the white circular-striped glass bowl they purchased for the powder-room sink. Crisp, reflective and fun, it established a tone that extends throughout the house … even into the guest bathrooms, which have small, clear-glass tiling on the walls, but in each bathroom, they're a different shape. "They have a reflective glistening quality, like the ocean," said Bush.

How to fill the giant volume of space rising from the entryway to the skylight above the circular stairwell was a nagging problem Diane struggled with. In Design Within Reach she happened upon playful white fiberglass lighting balls that appear woven. Ranging in sizes, each hangs at a different level. "They're really like gossamer, they almost disappear, but at night, they cause these shadows," Bush said.

From the time they started dating, the Kahans have been drawn to the water. Whenever they were on vacation, Jim would want a room with an ocean view, but Diane never wanted to splurge. Today, most mornings of their lives, they awaken to an ocean view better than any hotel could offer … their very own.