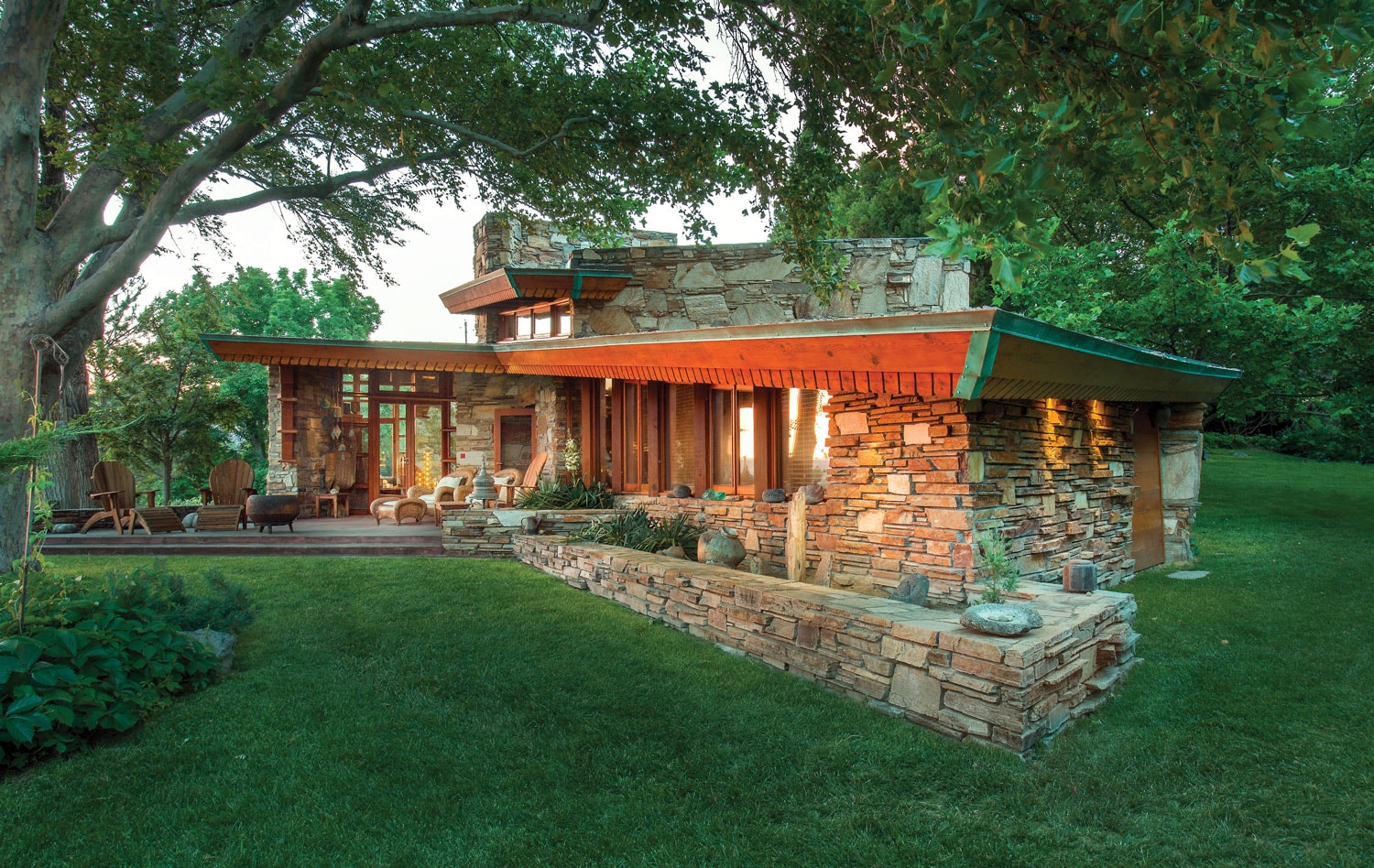 12 Sep

Teton Teater

THIS NOVEMBER, THE ART MUSEUM OF EASTERN IDAHO opens an exhibit featuring the works of artist Archie Boyd Teater. Entitled Visual Narratives of the American West, it references Teater's home and studio in the Hagerman Valley, the only project designed by Frank Lloyd Wright in Idaho.

At the time of his death, Teater [1901–1978]  was one of the best-known Western landscape painters in the country. He was featured in such magazines as Look, Flair, Ideals, Better Homes and Gardens, and others that were the metrics of stardom. He had a solo exhibition in New York City, his works hung in the Metropolitan Museum of Art among others, and significant private collectors owned his paintings.

Miyai Abe Griggs, director of the Idaho Falls museum, draws connections between Teater's story and his artwork. "His paintings of early Jackson Hole, Wyoming, and Idaho depict living in the early American West as a primitive struggle for survival. His is a fascinating story: poor, gritty, and born into a family that did not value art. He pulled himself up through years of struggle to support himself through his artwork, to travel the world, and to commission a studio from Frank Lloyd Wright, the most famous architect at the time."

Lester D. Taylor, author of The Life and Art of Archie Boyd Teater and a collector of the artist's paintings, says that before Teater was 20, he worked in logging camps, trapped, fished, prospected, panned for gold, and was a muleskinner. There are stories of him selling his guitar to buy paint and selling paintings for rations of food and firewood to survive winter.  

"Always, he painted. He was very prolific, usually painting a canvas a day, but sometimes even one or two more," notes Taylor. "We know of approximately 4,000 paintings, but there may be as many as double that number. His style was simply his own. He painted mostly plein air, from experience, and what he saw. He had a sense of humor and could tell a story in a painting." 

Despite financial struggles, Teater pursued art training. He spent two winters at the Portland Art Museum during his 20s, and later, he spent eight winters, from 1935 to 1956 respectively, at the Arts Students League in New York City. 

In the summer of 1928, he traveled to Jackson Hole for the first time. The visit initiated a lifelong love of that landscape, and he spent nearly every summer thereafter in Wyoming. He began the season working for the U.S. Forest Service, constructing trails in Grand Teton National Park until he had enough money to focus on painting. Then, Teater set up a camp and outdoor studio at Jenny Lake to sell his work.

In 1941, at the age of 40, he married his wife Patricia. She took over sales and marketing, leading to years of greater prosperity. By the mid-1940s, Teater became known as "Teton Teater." In 1945, the pair opened a cabin-like studio in Jackson Hole, and operated it in the summers until Teater's death in 1978.

Through a series of letters that referenced her roots in Oak Park, Illinois, and personal connections with the famed architect's family, Patricia convinced Wright to design a studio on the couple's 2-acre parcel in 1953. Located on a basalt cliff in the Hagerman Valley near Bliss, Idaho, it was an area where Teater had lived off and on during both his childhood and adult years. The site offers 180-degree views of the Owyhee Desert and looks down to the Snake River where the great Bonneville flood dramatically scoured a mile-wide river valley with soaring 500-foot cliffs. The view stretches to the Trinity Mountains 60 miles to the north.

From the late 1950s, the couple lived and worked at the studio during both the spring and fall seasons. Summers were spent in Jackson Hole, and during winters they traveled the world. They visited more than 115 countries, and while traveling, Teater continued painting at his vigorous pace, producing what is termed the International Collection. 

In addition to being the only building designed by Wright in Idaho, "Teater's Knoll" is also the only art studio he designed, says Henry Whiting II, a landscape architect and architectural writer who's studied Wright's work. Whiting bought Teater's Knoll following Patricia's death in 1981, and he has painstakingly restored and maintained it since. His book, At Nature's Edge: Frank Lloyd Wright's Artist Studio, documents the history of the home and its restoration.

Whiting calls the studio Wright's most open and undifferentiated space. "Its simple humbleness exhibits total mastery of his craft," he says. The studio is essentially a one-room building constructed of Oakley stone, wood, and glass. The only interior walls enclose the bathroom and kitchen workspace, and a partition separates the sleeping area. The roof rises to its highest point above the studio terrace, and the windows slope to parallel the roof plane. Teater painted in the natural northern light at the tall prow of the studio.

Patricia's approach to solitary marketing and selling her husband's paintings brought great success during the artist's lifetime. She willed nonprofit groups Teater's remaining paintings, but they could not maintain the momentum needed to keep his art in the public eye. Without a major gallery and active representatives to carry on, Teater sadly fell into near obscurity. 

The Art Museum of Eastern Idaho presents his work in three gallery spaces with the show running November 14 through February 8, 2020. According to Griggs, one gallery will focus on Idaho history, the second on the International Collection, and the third on paintings that Teater created for himself, not necessarily for sale, embued with more whimsy and fantasy. 

"It's important for Archie to be known again and it's a big step," says Lester Taylor, whose collection of Teater paintings will also appear in the exhibit.