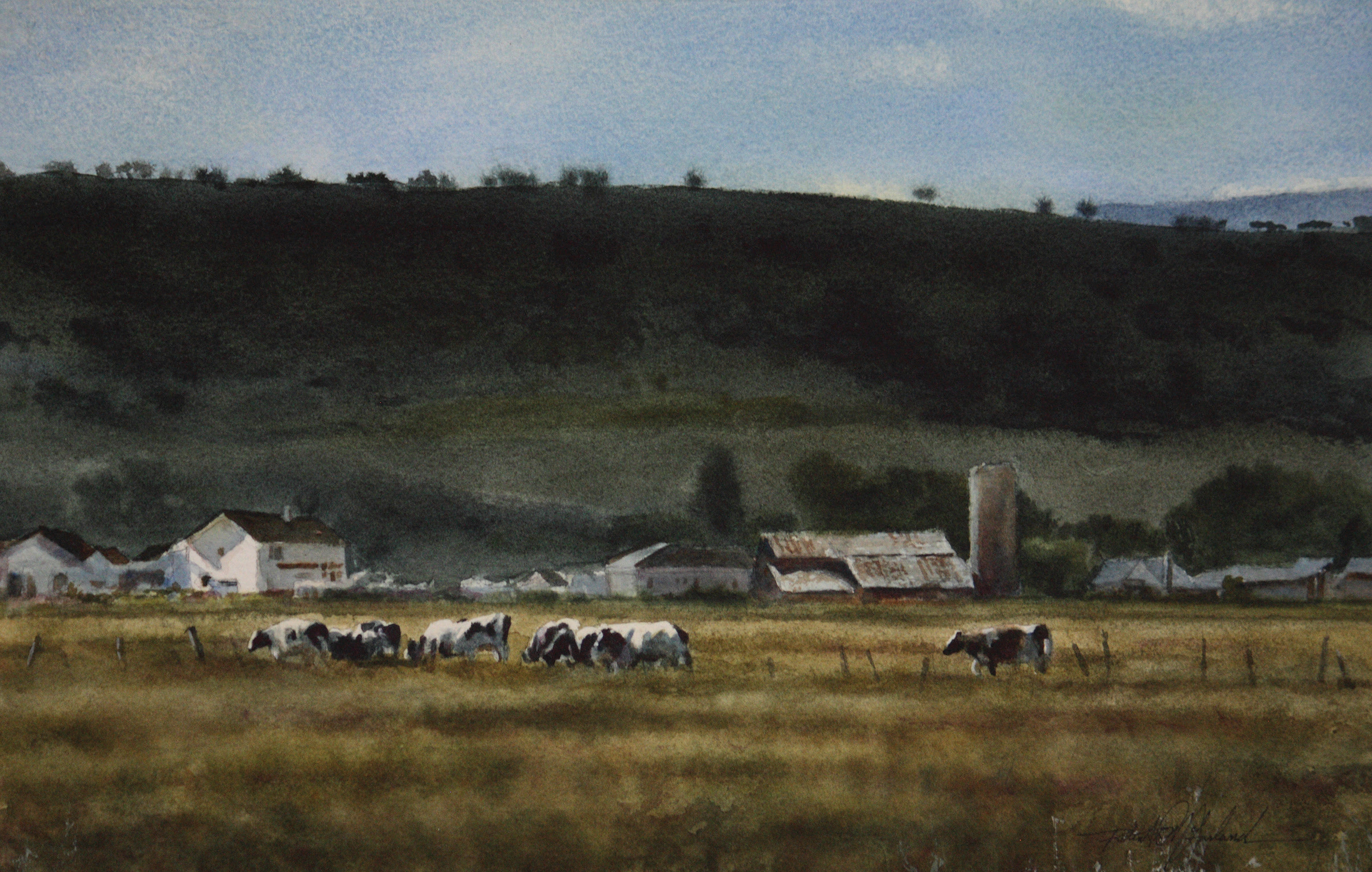 Holsteins | Watercolor on Paper | 10 x 16 inches | 2021
07 Jan

Artist Spotlight: Robert D. McFarland

On a recent summer afternoon, while Robert D. McFarland and his wife Robbie were riding their bikes during one of their frequent visits to the area where he grew up in northeastern Utah's Cache Valley, a work of art suddenly demanded to be painted. "I might pass by a subject a thousand times and never even notice it," he muses. "But then there'll be one day where the way the sunlight falls on it and the shadows will be just right, and it'll just jump out at you. I don't really choose it. The subject chooses me." In this case, he was struck by the quiet, slightly brooding beauty of a 1930s, two-story house, its steep rooflines and deep front porch dramatized by the high summer sun. The artist grabbed his camera and took reference pictures.

Back in the studio of his Cottonwood Heights home at the foot of Utah's Wasatch Mountains, McFarland created watercolor, working from lighter to darker tones and letting each application dry before adding the next. After maybe a week of repeatedly returning to the painting, he further enhanced the darkness of the porch, and the trees behind the house, before Shadows at Noon was completed.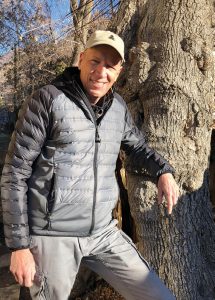 Whether his subjects are old homes or weathered farm buildings, remote landscapes or tumbledown fence posts, McFarland has come to specialize in portraying the atmospheric loneliness of what he calls "vanishing America." There's no trace, however, of the nostalgia those words might suggest because of the strength of his artistic skills and the fact that sentimentality doesn't cloud his vision. As a result, his paintings have been selected for such honors as the Top 100 in the annual Arts for the Parks competition, along with five appearances in the prestigious Coors Western Art Exhibit & Sale.
Surprisingly, McFarland had hardly touched a paintbrush before age 32, some 34 years ago. Until then, his main passions had been shooting hoops and playing guitar, and he'd already begun a career as a mail processor with the U.S. Postal Service, from which he retired at 54. But, noticing his talent for pencil drawing, Robbie enrolled him in a watercolor workshop for a 32nd birthday present. McFarland kept at it, and, a year later, a fellow student asked if he'd like to show his work in her gallery. Ever higher-profile representation followed, and he continued painting by day while working the nightshift at the post office for more than two decades. "When your work gets out there and somebody actually buys it," he explains with quiet satisfaction, "you're motivated to keep going."
McFarland is represented by Illume Gallery of Fine Art in Salt Lake City, Utah.