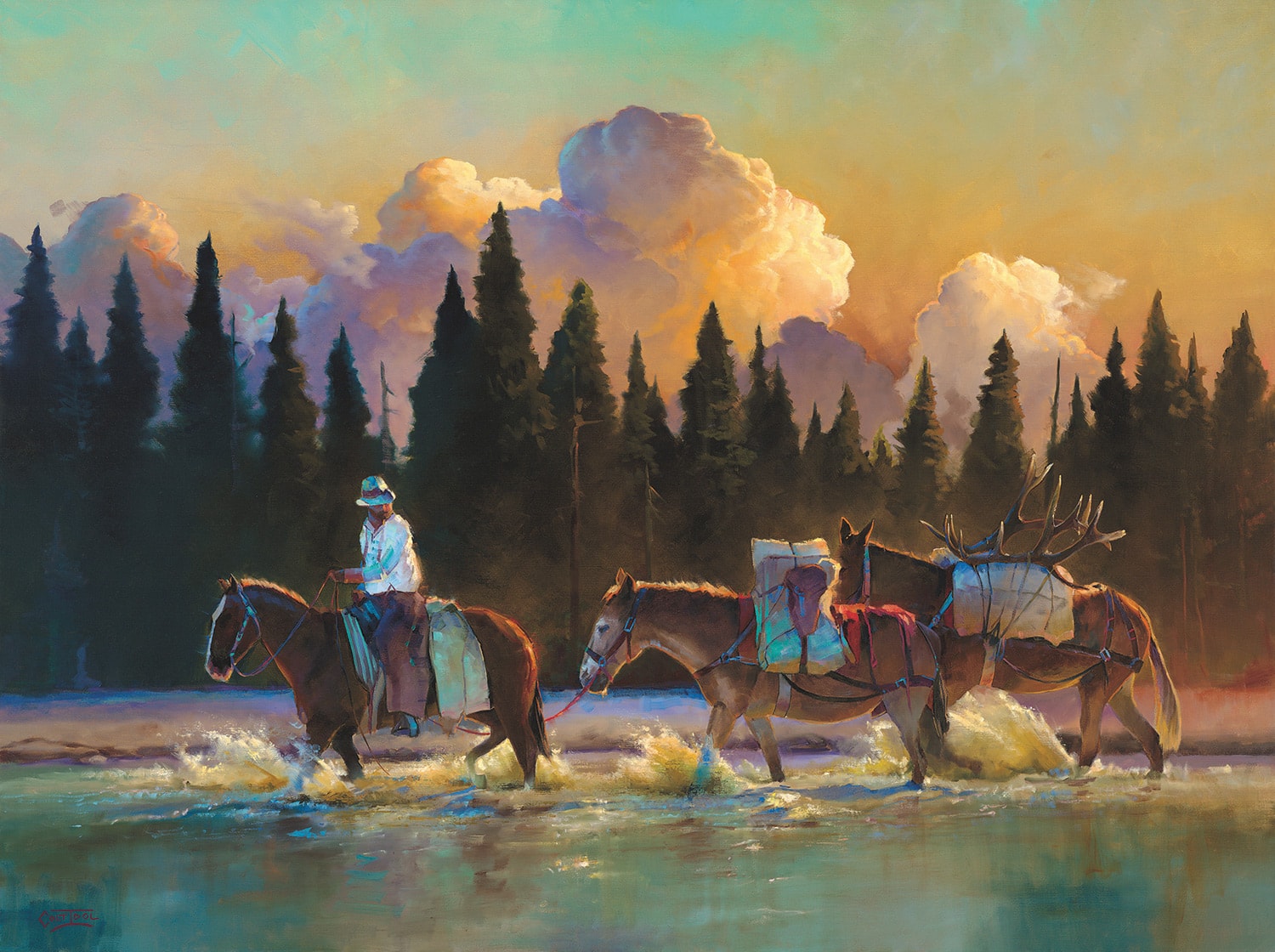 "Headin' Home" | Oil on Linen | 36 x 48 inches
19 Jan

Illuminations: Highlighting the work of painter Colt Idol

Colt Idol merges a nostalgic, emotional West with a contemporary use of color. While the Old West may not exist today, Idol's work is inspired by the fearlessness of the lore and the natural beauty of the land.
Glacier Daybreak | Oil on Linen | 40 x 72 inches
"I've adopted the motto of 'the new face of the Old West;' it sums up what I'm trying to accomplish, reinvigorating the Old West landscape," Idol says. "I paint a lot of cowboy art from the fur-trade era and a lot of old buildings and cabins. The paintings have the connotation of being aged, but I combine that with a fresh use of color, high-value contrast and a strong sense of light."
Although Idol was not formally trained, his father, Dick Idol, a renowned wildlife artist, played a big role in forming his son's talent. As a child, Idol spent a lot of time at Western Art Week in Great Falls, Montana, as well as hiking and collecting arrowheads and artifacts.
"When I started painting, it was a natural starting point; it was the first thing I was drawn to," he says. "It was such a fascination. As a kid, I'd spent so much time around Native American culture, and the Old West was a large part of our childhood, including the gunfighters in spaghetti Westerns; the wildness of the outdoors was also all around me."
Idol's intention of staying on the edge of the believable and fantasy is portrayed in his use of wild colors, especially when painting sunsets and sunrises that remain within the realm of possibility but lead the viewer into the imaginary.
"I almost think my lack of traditional art experience turns out to be a blessing," he says. "I was drawn to this vibrancy of color immediately. The Old Masters taught color in a different way, it was much more muted. I wanted an intensity that they didn't have."
Idol uses models in full Native American regalia for some of his pieces. "I can take quality images of the models, and then I place them in whatever landscape I want to place them in," he says. "I live right outside of Glacier National Park and a lot of my subject matter has wide, slow moving rivers, aspens and cottonwoods, and snowcapped mountains."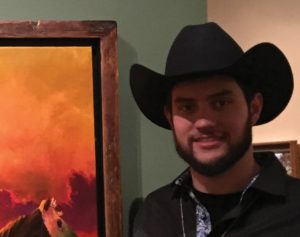 Idol will exhibit work this spring during the February Settlers West American Miniatures Show in Tucson, Arizona, and during March in Montana, the C.M. Russell art auction and the Out West Art Show in Great Falls this March. His work is represented by Dick Idol Signature Gallery in Whitefish, Montana; Beartooth Gallery Fine Art in Red Lodge, Montana; Coeur d'Alene Galleries in Coeur d'Alene, Idaho; and Park City Fine Art in Park City, Utah.